Dr. Michael D. Matlock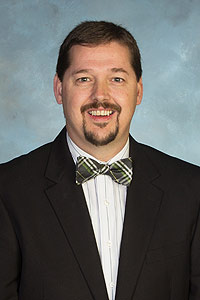 Professor of Inductive Biblical Studies, Old Testament & Early Judaism 
Co-director of Anglican Studies and Formation
Expertise
Old Testament
Inductive Biblical Studies
Jewish Writings and History of the Second Temple Period
Early Rabbinic Literature
Education
Ph.D., Hebrew Union College-Jewish Institute of Religion
M.Phil., Hebrew Union College-Jewish Institute of Religion
M.Div., Asbury Theological Seminary
B.A., Southern Wesleyan University
After completing his Ph.D. in Hebrew Bible (Hebrew Union College – Jewish Institute of Religion), Dr. Michael D. Matlock rejoined the faculty of Asbury Theological Seminary in 2008 after previously serving on the faculty from 1998-2001. He currently serves as the department chair of Inductive Biblical Studies. He understands his calling at Asbury Seminary is to teach Scripture for the sake of God's church and world, and he endeavors to instill a love for the study of Scripture in his students.
Professor Matlock teaches hermeneutical courses in the Pentateuch, Historical Books, Psalms, the Book of Daniel, Minor Prophets, Gospel of Matthew, and Gospel of Mark.  He also teaches Second Temple Judaism courses in the doctoral and masters programs as well as a biblical theology course.
Professor Matlock is engaged in biblical and theological scholarship for both the church and the academic guild. He has published two books, Discovering the Traditions of Prose Prayers in Early Jewish Literature (T&T Clark) and a devotional commentary on Daniel 1-6 (Seedbed). He is currently writing two technical commentaries, 1 Chronicles and 2 Chronicles and the Prayer of Manasseh for the Septuagint Commentary Series (Brill Publishers). He has written articles for such publications as the Journal for the Study of the Old Testament, New Interpreter's Dictionary of the Bible, Encyclopedia of the Bible and Its Reception, T&T Clark Companion to Second Temple Judaism, and the Global Wesleyan Dictionary of Biblical Theology. He has also written essays for collections in the Library of New Testament Studies (T&T Clark), Deuterocanonical Books and Cognate Literature (De Gruyter), and Ancient Israel and Its Literature (SBL) as well as for stand alone volumes published by Baker Academic and Eisenbrauns.
An Anglican priest, Fr. Matlock serves as an assisting priest at St. Andrew's Anglican Church. He is married to Robin, and they have one daughter, Madeline, and two sons, Raleigh and Isaac.
If you would like Professor Matlock to speak at your church, parachurch function, institution, or organization, please click on the
attached PDF
for more information, which includes a range of teaching areas.
---