Dr. Michael D. Matlock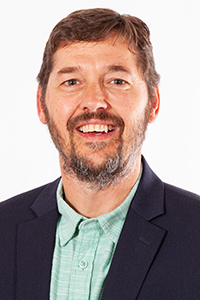 Professor of Inductive Biblical Studies, Old Testament & Early Judaism  Co-director of Anglican Studies and Formation
At Asbury Seminary, the Rev'd Professor Matlock has served in the School of Biblical Interpretation since 1998, as the Department Chair of Inductive Biblical Studies since 2013, and as Co-director of Anglican Studies and Formation since 2019.
Professor Matlock has taught biblical Hebrew and Greek, hermeneutical courses in the Pentateuch, Historical Books, Psalms, the Book of Daniel, Minor Prophets, Gospel of Matthew, and Gospel of Mark as well as Biblical Theology and Second Temple Judaism courses. He is a highly competent and effective teacher of the good news of Jesus Christ revealed in the Christian Scriptures and a respected global researcher and writer in his disciplines.
His books include Discovering the Traditions of Prose Prayers in Early Jewish Literature (T&T Clark) and a devotional commentary on Daniel 1-6 (Seedbed). He is currently writing a two-volume commentary on the Greek text of 1 and 2 Chronicles and the Prayer of Manasseh for the Septuagint Commentary Series (Brill Publishers). He has also written a multitude of scholarly journal articles and essays for edited volumes as well as an abundance of ecclesial publications.
Matlock is an Anglican priest and outside of teaching biblical studies, he teaches an Anglican history and polity course and co-directs the Anglican Studies and Formation program for Asbury Seminary's growing number of Anglican and Episcopalian students.
He understands his calling as a beloved son and servant of Jesus, unconditional lover of his wife Robin, loving encourager to their three children, and to teach Scripture for the sake of God's church and world by instructing students to develop a biblical, theological and moral imagination and ethos. The Matlocks delight in having a good time with each other and enjoy their hobbies of bicycle riding, bird gazing, watching comedy-drama, reading various literature, and taking pleasure in God's beautiful creation.
---