Alumni Link
The Alumni Link is a monthly e-publication provided to the alumni of Asbury Theological Seminary.
---
Wesley taught that God has provided many ways or means of grace which enable us to grow and to incorporate the life of Christ within us on a daily basis.
---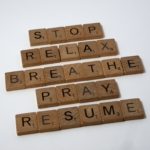 Take advantage of these Renewal Retreats! We are "creating space for Christian leaders in ministry and business to experience holistic renewal and spiritual direction."
---
Editor Patricia Seabolt reviews alumnus Dr. Peter Bellini's most recent title – The Cerulean Soul: a Relational Theology of Depression.
---
Do you miss Dr. J Ellsworth Kalas as much as we do? You are going to love what our editor dug out of the past. Check here for the surprise!
---
This ongoing series spotlights the enduring legacy of Dr. Robert Traina and his commitment to biblical literacy.
---
Tune into our Chapel services to worship and receive solid preaching from your Alma Mater!
---
Click here to learn about recent updates, events, and all kinds of publications from faculty and also from alumni just like YOU around the world!
---
Looking for a job or ministry position? Check out what's new this month!
---
We pause to honor our brothers and sisters in Christ who have gone home to Glory!
---