Alumni Publications – May 2017
Grace is God's all-reaching, never-ending, game-changing love for you and me.  In this series, Jorge Acevedo, M.Div. 1988, and Wes Olds, M.Div. 2002, examine God's Word and discover how grace works in our lives and in our world.  
seeks to answer these questions:  
In what ways is God an ever-present God?
Why does God want to have a personal relationship with me?
How can I fully experience and respond to God's grace?
How can I die well surrounded by God's grace?.
Themes include:
Prevenient grace: God's wooing or drawing grace
Justifying grace: God's saving grace
Sanctifying grace: God's grace that makes us more like Jesus
Glorifying grace: God's grace that welcomes us to eternity
The DVD contains four video segments of 10-12 minutes each, featuring Jorge Acevedo and Wes Olds in their warm and inviting style.  The videos, when combined with the book, make an ideal four-week group study.  All video sessions are closed captioned.  Take a look at this promo video:
---
New Edition Released!
We are pleased to announce the new edition of E. Stanley Jones' book The Christ of the Mount, re-published as A Working Philosophy of Life by the ESJ Foundation.  Edited by Anne Mathews-Younes, Interior and cover by Shivraj Mahendra.
Link: https://smile.amazon.com/Working-Philosophy-Life-Exploring-Sermon-ebook/dp/B06XB6CGGG/ref=sr_1_1?s=books&ie=UTF8&qid=1488376791&sr=1-1&keywords=a+working+philosophy+of+life
---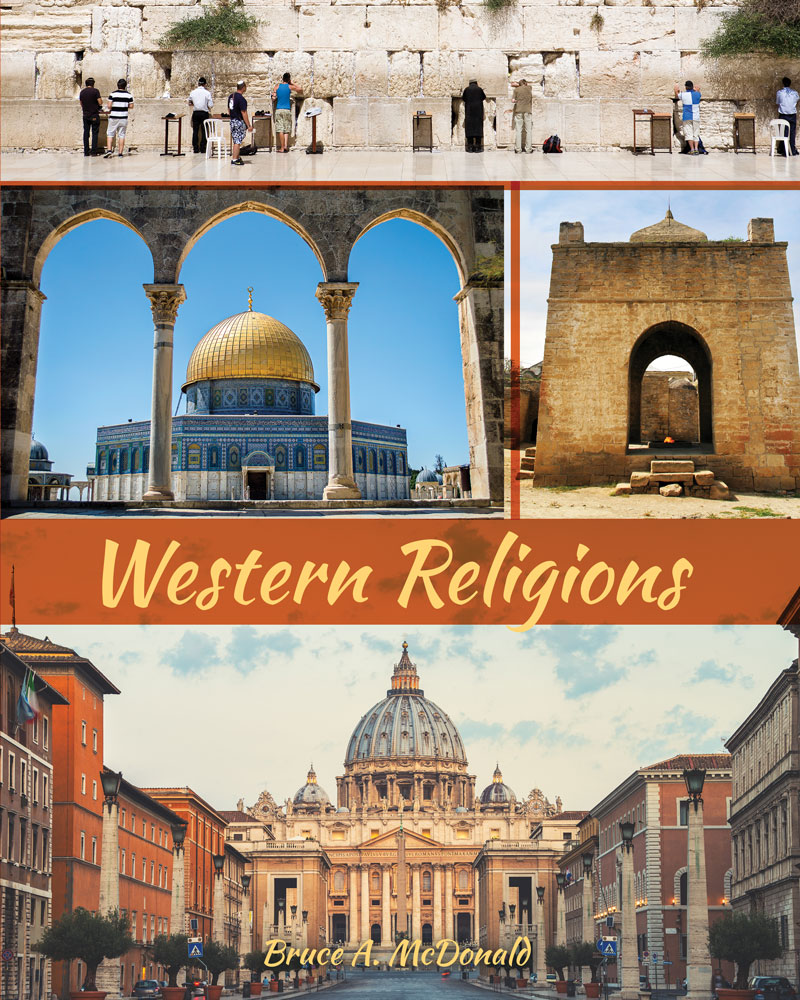 Dr. Bruce A. McDonald, M.Div. 1971,
 recently published a textbook:  
Western Religions
 (Kendall Hunt Publishers).  This book is an introduction to Zoroastrianism, Judaism, Christianity, Islam, and the Baha'i faiths.  He has been using it in his Mediterranean Religions class this term.  
Dr. McDonald is professor of Religion, Philosophy, and Humanities at Texas Wesleyan University in his home town of Ft. Worth, Texas (I've been there 22 years).  His Ph.D. is in Ecclesiastical History from the University of Edinburgh (Scotland), and he is a retired member of the Upper New York Conference of the UMC.  Dr. McDonald states, "ATS had a lot to do with making me the person I am today, and I get more grateful as the years go on."
_________________________________________________________________________________________________________
Rev. Dr. John M. Crowe
 recently published 
,
Church Health for the Twenty-First Century A Biblical Approach
.  Rev. Crowe received his Master of Divinity in 1983 and Doctor of Ministry in 2001 from Asbury Theological Seminary.  He is an ordained Elder in the United Methodist Church with over 30 years of ministry experience in the North Carolina Conference.  He was published in
Sharing The Practice: The International Journal for Parish Clergy
for ten years.  In 2002, the National Sermon Project selected John's sermon "Prayer and Tragedy" to be included in a book of sermons preached in remembrance of 9/11; the name of the book is
Candles In The Dark, Flames For The Future: Preaching And Poetry In Times Of Crisis
by David James Randolph, editor.  He has conducted workshops on the subject of the church and mental illness for NAMI (National Alliance on Mental Illness) in North Carolina, and he has served on their board of directors.  In 2002, he was awarded the President's Award by the Mental Health Association of NC for his advocacy for persons with a mental illness and their families.  His other interests include travel, photography, science fiction, and sports.  He and his wife have two sons.
All types of churches and all kinds of pastors will find Church Health for the Twenty-First Century a useful and inspiring book for individual or small group study.  Helpful questions follow each chapter to assist in stimulating thoughtful discussion and meaningful action.  Through this resource, clergy and lay leaders alike will discover:  
What does the Bible have to say about church health?  
What are the characteristics of churches where Jesus is the head or not?
How to disciple church leaders into a healthy team?
Are the Great Commission and the Great Commandment connected to ministry for the mentally ill?
How can biblical preaching promote church health?
Endorsements:
"This is a different kind of book, and one desperately needed.  No issue is of greater significance than the health of churches.  And Dr. Crowe addresses this concern out of successful pastoral experience, a deep and quite proper conviction that the health of churches is achieved by centering on the Scriptures and especially preaching, and a practicality that discusses specific congregational evaluation and enhancement.  At a time when discussions of church growth or congregational health draws heavily from dubious secular models, it is exciting to see a treatment that has a strong theological and biblical orientation."  -David R. Bauer, Ph.D. Ralph Waldo Beeson Professor of Inductive Biblical Studies Dean of the School of Biblical Interpretation, Asbury Theological Seminary
"It is my privilege to recommend this book to all pastors, lay leaders and denominational facilitators.  Dr. Crowe is passionate about having healthy, Christ-centered, bodies of Christ. His poignant discussion brings readers to understand that Christ's church is His body . It has a physiology.  And its health and weakness can be most effectively understood and addressed by eternal Biblical principles.  I have had the pleasure to reflect with John over the years as he developed his book.  I know it will be a blessing to all who read it, to their churches, and to the Body of Christ throughout all the world."  -Rev. Thomas F Fischer, M.Div., M.S.A., Director MinistryHealth.net
---
3 responses to "Alumni Publications – May 2017"
---
Seedbed.com
---