Obituaries
Scott Michael Evans, MA '06, aged 42, died unexpectedly at his home in Huntington Beach on June 9, 2020.
Scott was born in Orange County and raised in Irvine, California. He grew up loving the water and music. He spent his summers at the pools and beaches. He became a good swimmer and enjoyed participating in the local Woodbridge swim team. He became interested in playing an instrument in elementary school and ended up choosing the drums as his first choice. He played in the Woodbridge High School Marching Band and Jazz Band. For his high school graduation gift, he wanted time in a professional sound studio where he produced an album of songs, he had written himself.  He was offered music scholarships to several colleges and chose Brevard College in North Carolina.
Scott also had strong values and a deep faith in God. He served on the youth worship team at South Coast Community Church. The tape he produced was all Christian music. He tried live his faith and to set a good example to his friends. He was a dependable friend his whole life.
In college, Scott continued to pursue music. He joined a combo and played on weekends at local coffee houses and restaurants. Music eventually became a hobby, and Scott changed his major to religion. After graduating, he attended Asbury Seminary in Kentucky where he got a master's degree in counseling.
For the past 15 years, Scott has worked as a licensed counselor/therapist in South Carolina. He continued to improve his abilities by earning a variety of specialized certificates such as in Drug Therapy and Marriage Counseling.
Scott's love for swimming and the ocean returned when he had an opportunity to take surfing lessons in Hawaii. He fell in love with surfing and found beaches in North and South Carolina to practice his new hobby. We have wonderful memories of watching Scott surf at Folly Beach, near Charleston, South Carolina.
Recently Scott decided to move back to Orange County in February 2020 to be near family. He took a job in Huntington Beach and moved two blocks from the beach where he could surf often.  He loved being an uncle to his four nephews here and especially enjoyed swimming with them in their backyard pool.  Scott was a wonderful loving son.
He is survived by his father, John Evans, his mother Diane Evans, his sister, Lisa (Rudy) Gragg, and 4 nephews, Bailey, Cooper, Mason, and Parker.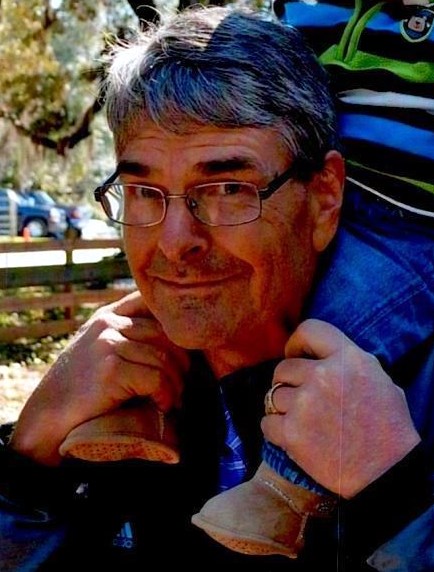 David R. Harris, aged 62, born August 30, 1957 in Plainview, TX, went to be with the Lord on June 12, 2020. David  grew up in Colorado Springs and Boulder, Colorado. He graduated from Oral Roberts University, Southwestern Baptist Theological Seminary and Asbury Seminary. He loved preaching and helping others. He was a pastor in the Florida Conference of the United Methodist Church. Churches included, Christ United Methodist Church in Venice, Florida, Mims United Methodist Church in Mims, Florida, Trinity United Methodist Church in Arcadia, Florida, Estero United Methodist Church in Estero, Florida and First United Methodist Church in Oviedo, Florida.
He loved the mountains, the beach, golfing, and driving his jeep.
He is survived by his loving wife, Donna A. Harris; son, Nathan Harris; daughter, Rachael Leichty; son-in-law, Joshua Leichty; daughter, Jennifer Harris and grandchildren, Micah, Emma, Myla and Evelyn Leichty. He was a loving father, but most of all, his favorite thing was being a "Papa" to his four grandkids.
Rev. Tommy E. McCook, Jr., aged 73, of Midway, GA passed away Tuesday, May 26, 2020 at his residence.
Son of the late Tommy E. McCook, Sr. and the late Dorothy Dennard McCook, he was a native of Gordon, GA. He is preceded in death by his brother, Mike McCook and his in laws John and Dorothy Brown. Rev McCook graduated from Asbury College and attended Asbury seminary in Kentucky as well as finished seminary at Emory University in Atlanta. During Rev. McCook time in the Methodist ministry he served numerous churches to include Westport Methodist Church in KY, Pitts Chapel UMC, Southside UMC, Winona Park UMC, Arlington UMC, Hazlehurst UMC/Philadelphia UMC, Waynesboro First UMC, Blakely UMC and Hinesville UMC. He was a member of the South Georgia Conference and Thebes AME Church in Midway, GA.
Survivors include his wife, Dian Brown McCook of Midway; son, Chris McCook (Megan) of Warner Robins; daughters, Cindy McCook of Waynesboro and Joy McCook of Midway. Grandchildren, Ansley McCook, Jackson McCook and Kaylee McCook. Sister in laws; Evelyn McCook of Macon, Ruth Ann Brooks of SC, Linda Pollard (Dennis), Debbie Carnes (Gary) and Brenda Morrison (Steve) all of KY. Also survived by numerous nieces and nephews.
Andrew Ray Twibell, MDiv '13, aged 36, passed away Monday morning, June 8, 2020, at his residence following a long illness. Andrew was born October 21, 1983, in Muncie, the son of Barry and Renee Samples Twibell. He attended Burris Laboratory School and graduated from Heritage Hall Christian School, Muncie, in 2002, where he served as class president and was a member of many successful athletic and academic teams.
Andrew graduated from Olivet Nazarene University in 2006 with his Bachelors of Science in Biology and with his Masters of Arts in Religion in 2007. As an undergraduate student, Andrew served as class president during his sophomore year and as student body president during his junior and senior years. Following his college career, Andrew served as a resident director for 4 years on the campus of Olivet.
In 2010, Andrew enrolled at Asbury Theological Seminary, Wilmore, Kentucky and graduated in 2013 with a Masters of Divinity. Andrew was ordained as an elder in the Church of the Nazarene in 2013. Following three years of meaningful pastoral ministry at Grace Community Church in Nicholasville, Kentucky, Andrew and his family moved back to Bourbonnais, Illinois, where he served as the Assistant District Superintendent for the Chicago Central District of the Church of the Nazarene.
In 2017, Andrew was called to serve as the Lead Pastor of Kankakee First Church of the Nazarene, Kankakee, IL.Andrew's life and ministry reflected the heart of Jesus. While intensely battling cancer, he walked 1000 miles in one year to support the mission of the church he pastored. Residents of the Bradley-Bourbonnais area will remember seeing Andrew walking many miles a day in rain and snow, early morning and late at night. He reached his goal in February, 2020.
Andrew served on district and national leadership committees for the Church of the Nazarene and authored several articles for denominational publications. Along with his wife Simone, he led many mission trips to Central and South America and Europe. Andrew and Simone served as volunteer missionaries in the Meso-American Region of the Church of the Nazarene.
More important to Andrew than all of his many life accomplishments was his deep faith in God and his relationships with family and friends. He was a committed and loving father to his children, Lucas and Sofia, and he deeply cherished his wife of 12 years, Simone. He was a student of God's word and lived out his faith by serving others.On his journey of suffering, he embraced humility, gratitude and worship. To know Andrew was to love Andrew, and those who knew him learned much from him. His greatest desire in life was to see lives transformed by God's redemptive grace.
He is survived by his wife, Simone; son Lucas Andres; daughter Sofia Caris of Bourbonnais, IL; his parents of Muncie, IN; grandfather Glen A. Twibell, Muncie; two brothers Cory (Jamie) Twibell, Centennial, CO and Craig (Amber) Twibell, Jacksonville, FL; mother- and father-in-law Alfredo and Rute Mulieri, Buenos Aires, Argentina; two sisters-in-law, Aline of Buenos Aires and Beth (Devin) Harwell, Littleton, CO; a sister Carrie (Matt) Good, Texas; aunts and uncles Cindy (Kip) Gross, Hartford City, IN; Teresa Dittus, Muncie, IN; Scott (Jan) Twibell, Muncie; J.R. Samples (Megan) Aurora, IL; Douglas (Cheryl) Samples, Oklahoma City, OK; nephews Ethan J. Twibell and Cam J. Twibell of Littleton; Elijah A. Twibell of Muncie; a niece Avery Renee of Littleton; and cousins Jamie (Char) Gross, Bloomington, IN; Travis (fiancee' Courtney) of Hartford City; Jordan (Zach) Rabenstein of Muncie; Heather (John) Troupe of Muncie; Sean (Michelle) Dittus of Knoxville, TN; Matt (Meghen) Samples of Kankakee, IL; and Jessica (Bradley) Carter of Zionsville, IN, and many friends around the world.
Andrew was preceded in death by his brother Christopher Twibell, grandparents Mary Twibell and James and Naomi Strickland Samples.
The family sincerely thanks the Lou and Jean Malnati Brain Tumor Institute of the Lurie Cancer Center at Northwestern Memorial Hospital, Chicago, IL, for their exquisite and innovative care.
---
---
Seedbed.com
---