Obituaries
Published Date: October 2, 2020
Rev. William "Bill" H. Bice, aged 85, of Cumberland, MD, went to be with his Lord and Savior on Tuesday, August 25, 2020, at Cumberland Healthcare Center.  Born March 11, 1935, in Washington, DC, Reverend Bice was the son of the late Stanley Rex Bice and Louise (Humphries) Bice.  He was also preceded in death by his brother: Stanley Bice; his sister: Sue Kelly; and was the last surviving member of his immediate family.  A graduate of Annapolis High School, Bill also graduated from Asbury Seminary, Louisville, KY, and John Wesley Theological Seminary, Washington, DC.  He served a multitude of congregations and churches in the Baltimore and Washington United Methodist Church Conference with over 50 years of ministry.  Locally, Bill served the Davis Memorial United Methodist Church, Otterbein Greenspring United Methodist Church, and the Centre Street United Methodist Church.  He was involved with the Union Grove Campground and Chaplain for the Civil Air Patrol.  Bill also loved going to the nursing homes and singing with the patients.  He was also involved with organizing and participating in the CROP Walk. 
Bill is survived by his wife of 60 years: Barbara Bice; and his children: Teresa Morozek; Pamela DeLoughery and husband, John; William Bice, Jr., and spouse, Gilbert Carr; and Michael Bice and wife, Dawn.  He also leaves behind his grandchildren: Emily James; James Morozek; Andrew DeLoughery; Heath, Sydney, and Emma Bice; his great grandchildren: Trace and Madi James: and many close friends throughout the years. 
Dr. James Buskirk, Honorary Alumni '89, aged 87, was founding dean of Oral Roberts University School of Theology (1976-1984) and Senior Pastor of First United Methodist Church, Tulsa (1984-2001). He went to rest in his Lord's arms Wednesday, September 9, 2020 just days after his 87th birthday. Dr. Buskirk is survived by his loving wife of 66 years, Nancy; his son, Chris and his wife, Cheryl Buskirk of Broken Arrow; daughter, Angela Postma and her husband, Bob Postma of Cypress, Texas. He cherished his five grandchildren: Courtney, David and Jonathan Buskirk and Danielle and Ben Postma.
Olin Cosby, Alumnus '75, aged 89, of Canyon, TX died September 15, 2020. He was born on May 18, 1931, in Borger, Texas the first-born son of Clarence and Lottie Bell Cosby. Following his graduation from Hereford High School in 1948, he attended West Texas State College where he met the love of his life, Betty Thomson. Olin and Betty were married on January 21, 1951. They would have celebrated their 70th wedding anniversary this coming January. Olin received his Bachelor of Science degree from West Texas in 1957. Raising their five children in the Christian faith was the most important goal of this godly couple. Olin was an active leader in the church as well as a gifted Sunday School teacher. Faithful tithing was a very important part of his witness for Christ. In the summer of 1971, Olin felt the call to fulltime Christian ministry and moved to Wilmore, Kentucky to attend Asbury Theological Seminary. He received his Master of Divinity degree from Asbury in 1974 and then served two United Methodist churches at Kress and Olton. Later, he returned to his job at Pantex to continue his career of twenty-plus years. Olin was a member of Saint Stephen United Methodist Church where their son, Dr. Stan Cosby, was Senior Pastor. He was preceded in death by his parents, and a younger brother, Layne. He is survived by his wife, Betty, of Canyon; his sister, Theora Bertish, of Palm Coast, Florida; his two sons, Stan Cosby and wife Susan, of Hedley, and Ron Cosby and wife Kim, of Canyon; his three daughters, Sharla McClendon and husband Lance, of Weatherford, Lisa Neinast and husband Jeff, of Olton, and Lori Bailey and husband Bryan, of Lake Tanglewood; 17 grandchildren, David Cosby, Carmen Cosby, Nanci Cosby, Tasha Finke, Taylor Cosby, Travis Cosby, Chris Wood, Heather Lopez, Zach Wood, Blake Neinast, Brittnee Street, Tanner Neinast, John Lee Dellis, Jadee Dellis, Jace Dellis, Alex Bailey, and Jack Bailey; 23 great-grandchildren; and 3 ½ great-great-grandchildren.
Dr. Tommie Broach Darm, aged 73, of Middleburg, Fla., peacefully entered through the gates of Heaven, Wednesday, Aug. 19, 2020, at home, surrounded by her family and dear friends. Tommie was born in Cincinnati, Ohio, to Bill and Peggy Broach Sept. 22, 1946. She went to Landon High School in Jacksonville, Fla., and graduated in 1964. Between 1968 and 2008, Tommie earned five postsecondary degrees: bachelor's degrees in math and Latin education from Abilene Christian University (1968), a Master of Education from Columbia University Teacher's College (1973), a Master of Arts in Christian Ministry from Asbury Theological Seminary (2008) and a Doctor of Education from the University of Florida (1984). After beginning her career as a teacher in Long Island, N.Y., Tommie returned home to Jacksonville and founded the New School in 1973, a one-to-one school program for students falling behind to get back on track. Eventually, the school model migrated to a traditional classroom environment and the name was changed to The Broach School of Jacksonville. As the founder and CEO of The Broach School of Jacksonville Inc., Tommie oversaw the operation of their five private schools for special needs children in North Florida. In 1999, Dr. Broach was named Distinguished Educator of the Year for her work with Florida's children. Upon receiving her MACM from Asbury Theological Seminary, Tommie served as an associate pastor at Orange Park United Methodist Church, Pastor Emeritus at HighPoint Community Church, and most recently as a part-time pastor at Advent Lutheran Church before retiring in 2019. She was an active member in the Cursillo and Via de Cristo communities, serving as spiritual director for many years. Tommie will be lovingly remembered by her children: Bill Darm, son; David Darm, son; Lauren Furey, daughter; Richard Schoenbeck, adopted son; Brittany Schoenbeck, adopted daughter-in-law; Diane Varner, adopted daughter; Sabrina Harding, adopted daughter; her granddaughters: Stephanie Darm, Quinn Furey, Seara Schoenbeck, Heaven Schoenbeck and Alexa Schoenbeck; her mother, Peggy Broach; her sister, Deborah Ferro; her brothers, Larry Broach and Martin Broach; as well as multiple nieces, nephews and friends. She is preceded in death by her husband, Adam Darm; her father, Bill Broach; fraternal grandparents, Byron and Hadie Broach; and maternal grandparents, Bob and Dot Million. Tommie was always a champion for the disadvantaged and students who fell through the cracks, managing to instill courage in them to succeed. The profound impact she had on the communities she served, both ministerial and educational, will be carried on in her legacy. 
Dr. Andrew Franklin Gallman, II, aged 73, of Shelbyville, passed away Tuesday, September 8, 2020 at home under the care of his loving family after an extended illness. Andrew was born August 31, 1947 in Gadsden, AL to Andrew F. Gallman and Kathryn Bilbro Gallman. He lived his childhood, youth and college years in Mississippi. He and Sherry were married in 1970. After attending 2 years of Asbury Seminary, he joined the organization that became his life's work, as detailed below. He is preceded in death by his parents, and his sister, Roselyn Nuckols of Dumas, AR. Survivors include his wife of 50 years, Sherry Wright Gallman, of Shelbyville; two sons, Benjamin Gallman, of Philadelphia, PA and Daren (Esther) Gallman of Manchester, TN.; a brother Taylor (Jenny) Gallman, of Ft. Payne, AL. Five grandchildren, Sage (Jordan) Janke of Milton, FL; Ananda Janke, Judah Gallman, Nekoda Gallman, Jesse Gallman and Shua Gallman of Manchester, TN; one great granddaughter, Sadie Janke; and numerous beloved nieces and nephews. He worked 30 years as translator, administrator, school director, and teacher for Wycliffe Bible Translators/Summer Institute of Linguistics. After joining the organization in 1972, he earned his master's degree before taking assignment in the Philippines. He served as Summer Institute of Linguistics Associate Director of Personnel in the Philippines during his term there (1975-1979). He earned his PhD linguistics degree from University of Texas Arlington (1984). He was SIL Pacific Area Director, in Hamilton, New Zealand and Brisbane, Australia (1984-1992). Upon returning to the U.S., he directed the SIL training school in Dallas, TX (1992-1998). He also taught 15 years at Houghton College, Houghton, NY where he became professor of Linguistics and Director of the Intercultural Studies Program until his retirement (1998-2013). He had been in retirement in Mississippi, his home state, "mowing grass and fishing in the pond" as long as his health allowed and until he and Sherry moved to Shelbyville, TN to be near his son, Daren, and his family in 2019.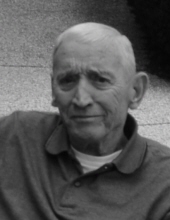 Charles M. Kipp, aged 83, formerly of Starr King Park, died Sunday morning August 23, 2020 at the Morrison Nursing Home in Whitefield. He was fondly known as Charlie or Kippie to his friends, neighbors and family. Charles was born September 2, 1936 in Lancaster to William H. and Mary J. (McKinnon) Kipp. He attended local schools, graduating from Lancaster High School in 1954 and Boston University School of Fine Arts in 1958, where he majored in music. In 1975, he was awarded a Masters of Divinity and MA Degrees from Asbury Theological Seminary in Wilmore, KY. He went on to teach Music Education in public schools and privately for more than 30 years. Charles played the trombone and sang semi-professionally in several symphony orchestras and choral societies including Concord (NH) Choral, Manchester (CT) Symphony, and the New Hampshire Philharmonic Symphony. Additionally, he served as the Wesley United Methodist, Choir Director in Concord, NH for several years. Eventually he returned "home" to the White Mountains, where he directed the Lancaster and Whitefield town bands for many summers. His memberships included National Fellowship of Methodist Musicians, the United Methodist Church, Phi Mu Alpha Sinfonia, Delta Micron Chapter of Boston University, and the National Honorary Music Fraternity. Gardening, traveling, attending live concerts of professional groups and artists, as well as listening to music of all genres were among Charles' favorite pastimes. Survivors include his wife Elizabeth Kipp of Lancaster, a son Douglas C. Kipp of Lancaster,NH, two daughters; Rev. Marcia K. MacKillop of Ewing, NJ and Carole K. Donovan of Goffstown, NH; and several nieces and nephews. He was predeceased by his first wife of 44 years, Joan Potter Kipp, and his brother Stephen Kipp, Lancaster, NH and sister, Stephanie K. Peltz, Wheatland, WY. Charles was a devoted grandfather, known as "Papa" to Heather D. Tobin and husband, Kyle Tobin, E. Longmeadow, MA; Kyle Donovan, Manchester, NH; and Clayton Kipp and Dylan Kipp, Lancaster, NH. The highlight of this year was when he was introduced to his great grandson, "Jack Tobin." Besides his devotion to his family, Charles loved God and baseball. Because of the current pandemic, where family visits were prohibited and the baseball season was postponed, his departure is simply his way of "Sliding into Home."
Kary Benton Shumate, Jr., aged 65, was born in Perry, Georgia, on May 27, 1955, and passed away on Wednesday, August 26, 2020 in Warner Robins. Kary grew up in Milan, Georgia, where he graduated from Telfair County High School and made the brave decision to serve his country in a time of war. He served in both the U.S. Air Force and National Guard. After Kary's military career, he continued serving his country for another 20 years while working in Civil Service at Robins Air Force Base. From the time he was young, Kary held a deep relationship with his Lord and Savior, Jesus Christ, and was called to preach the Lord's word in his later years. He earned a Master's Degree from Asbury Theological Seminary in Wilmore, Kentucky, and pastored in several churches across the Middle Georgia area for 15 years. Kary's 'never met a stranger' disposition and love for the Lord always made anyone who knew him love him. Kary was a passionate Georgia Bulldogs and University of Kentucky basketball fan, but was an even bigger fan of his children, grandchildren, and Gigi. Kary was the best Daddy and Pops to his family. Furthermore, he was a member of the Middle Georgia DL Lodge #756 in Bonaire and enjoyed golfing, woodworking and building things. He was preceded in death by his father, Kary Benton Shumate, Sr.; and his sister, Kathy Westbrook. Kary will be forever remembered by his devoted wife of 27 years, Pam Shumate of Warner Robins; children, Benton Shumate III (Erica) of Eastman, Amy Dodson (Alan) of Somerset, Kentucky, and Jennifer Walker (Adam) of Acworth, Georgia; grandchildren, Allistair and Andrew Dodson, Randi Kate Shumate, and Evan Walker; mother, Mary G. Shumate of Warner Robins; brother, Johnny L. Shumate (B.J.) of Kathleen; sister, Sharon Walizer (Jimmy) of Glenhaven, Florida; several aunts and uncles; and his sweet poodle, Gigi.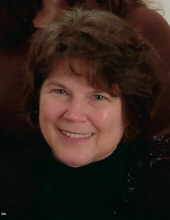 Carol Lynn VanDerHeyden, aged 76, died on Saturday, September 12, 2020 at home in Nicholasville, Kentucky, surrounded by family, following a long illness. Ms. VanDerHeyden was a 2nd generation American, born on May 12, 1944, the daughter of John Basil and Sandra (Stephanya) VanDerHeyden. Ms. VanDerHeyden graduated Mishawaka High School in 1961 in Indiana. She later attended Mississippi State University in Starkville, Mississippi. She was majoring in Sociology while working at the Social Science Research Center. She participated in the Miss Mississippi pageant in 1963 and placed third runner-up for the title. Ms. VanDerHeyden later that year married an old high school friend (John Henry May) and eventually had a daughter. Ms. VanDerHeyden moved to Lexington, Kentucky in 1972 with her second husband (Howard Milton Naugher) and family, to work in Church Ministry in Lexington. She later attended the University of Kentucky, after the passing of her second husband. She obtained a Masters in Social Work degree. She also attended Asbury Seminary and received a Masters in Arts, Minor in Parish Counseling Program. Ms. VanDerHeyden worked as a Social Worker at Catholic Social Service Bureau, Morehead State University, Thomson-Hood Veterans Center and Eastern State Hospital. Ms. VanDerHeyden also served in the mission field in Moscow, Russia, serving as an Instructor, Counselor, Distance Learning Instructor and Workshop Presenter for the Russian American Christian University (RACU) from 2005-2007. Ms. VanDerHeyden was involved in numerous volunteer and civic activities over her life, even serving on the resident counsel at the nursing home where she resided. She was also a member of the Wilmore Free Methodist Church. Ms. VanDerHeyden is survived by her daughter, Shari Lynn (May) and her husband Michael Taylor of Nicholasville. Her sister, Marianne Vantubbergan of Granger, Indiana. Step-Children, Mary (Darwin) Rodeman, Jenny (Mark) Stayton, Marie Robertson, and Jeff Naugher. Grand Children, Melissa McBrayer, Thomas (Meghan) McBrayer, Loralyn McBrayer, Michelle (Scott) Horn, Sonya (Joe) Mendez, Shaun Rodeman, Brian (Erin) Stayton, Tania (Nathan) Hand, Deanna (Chip) Tubbs, Matthew (Xiomara) Naugher, and multiple great-grandchildren. She was preceded in death by her husband, Howard M. Naugher and her parents John and Sandra VanDerHeyden.
---
One response to "Obituaries"
---
Seedbed.com
---