Obituaries
Published Date: January 4, 2021
William F. "Bill" Brunk, Master of Religious Education '57, aged 86,  the son of Salvation Army officers, died in San Diego on Dec. 9 after months of declining health. He was 89. A native of Nyack, N.Y., Bill and his family moved more than a half-dozen times during his early childhood to fulfill Salvation Army service assignments in New Jersey. The family ultimately settled in Palmer, Mass., where his father, Alexander Brunk, pastored a Free Methodist Church. Bill's life trajectory changed forever at the age of 16, when his father died suddenly when Bill was out swimming with friends. Days later, at the memorial service for Alexander Brunk, Merlin G. Smith, then-president of Roberts Wesleyan College (RWC) in Rochester, N.Y., invited Bill to finish his high school studies at Roberts, which had a high school at the time. After conferring with his mother and siblings Bill accepted the offer, finished high school, and enrolled at RWC, earning a bachelor's degree in 1955. Seeking to follow in the footsteps of his father, Bill enrolled at Asbury Theological Seminary in Wilmore, Ky, and earned a Master of Religious Education degree in 1957. He then returned to Roberts as dean of men. The following year he was appointed dean of students, a post he held for nine years. In 1967, he was named vice president of development at RWC to head the college's capital expansion program. In this role, the affable Bill developed astute gift planning skills that matched donative desire with institutional vision, and he formed and maintained relationships with business leaders and people of influence from all walks of life. During a career that spanned more than three decades, he brought these unique skills to work in development roles at numerous institutions of higher education and service organizations, including the University of Rochester and Asbury Theological Seminary, where he helped to orchestrate an eventual $68 million gift to Asbury from the estate of Ralph Waldo Beeson, a retired insurance executive. Bill went on to assume subsequent development officer roles, including a return to RWC, followed by the Rochester Institute of Technology, Oral Roberts University in Tulsa, Okla., Point Loma Nazarene University in San Diego, Western Evangelical Seminary in Portland, Ore., The Redwood Foundation in Escondido, Calif., and the San Diego Rescue Mission. After formally retiring in 1997, Bill served as a consultant for numerous organizations including Habitat for Humanity in San Diego, and Central Christian College in McPherson, Kan. His desire to help people extended well beyond his professional life. Bill showered others with generosity, including drawing from his personal connections to recommend friends for employment, instilling confidence and a sense of purpose in those who sought direction in life, and providing financial assistance to those facing hardship. During his college and seminary days, Bill was a proud member of the Sacred Aires male quartet, which performed in churches and at church campgrounds in the Eastern United States. He considered his fellow Sacred Aires Don Frederick, Clyde Van Valin, and Bob Alfonso as brothers, and the men remained lifelong friends. Bill sang high tenor, which contrasted with his six-foot, five-inch frame. Bill was an ordained minister in the Church of the Nazarene, and over the years he officiated weddings for numerous family members and friends. He cherished spending time with his family and grand dogs and cheering on the University of Kentucky Wildcats men's basketball team. Bill was preceded in death by his parents, Alexander and Violet Brunk, and by his sisters, June (Terry) Sullivan and Elsie (Charlie) Finlayson. Bill is survived by his wife of 68 years, Genevieve; son Robert (Debra) of San Marcos, and son Doug (Vickie) of San Diego.
Sonny Bolton, aged 81 died at home after a short illness. He was born in Thomaston, GA and named after his father, Leonard C. Bolton but was always Sonny to family and friends. He was a graduate of Auburn University and has lived the past fifty five years in Jackson with his wife fifty nine years, Patricia Hughes Bolton. Sonny has been a faithful member of Christ United Methodist Church for thirty seven years. He was preceded in death by his son Bob Bolton and is survived by his wife, his daughters, Laurie Bolton Koury(Peter), Leigh B. Tucker(Tim) son, Ben S. Bolton(Robin), eight grandchildren and a great granddaughter.
Dr. Charles Luther Boss, MDiv '47, aged 97, passed away on Dec. 5, 2020. He was born in Chattanooga (Alton Park), Tenn., in 1923, to Tyre Glenn and Rebecca (Anderson) Boss. He is survived by his children, Edward Boss of Carlsbad, Calif., Stephen (Tricia) Boss of Cedar Rapids, Iowa, Mary Boss Glenn of Colleyville, Texas, and Margaret Boss Base of Bedford, Texas; nine grandchildren; and seven great-grandchildren. He is predeceased by his wife, Hazel Kathryn (Adams) Boss; his daughters, Rebecca Boss and Gloria Boss (Robert) Kaswen. He attended Asbury College. In 1947, he graduated from Asbury Theological Seminary. After marrying Kathy, they began to train for the mission field. Their first assignment was in Pakistan in 1951, and then in India. In 1955, Charlie moved to Southern California. He taught at Chaffey High School in Ontario, Calif. He earned a Doctorate of Theology from Claremont School of Theology in June 1970. As a minister in the California-Pacific Conference of the United Methodist Church, he served as senior pastor in Holbrook, Ariz., and Hollypark, North Long Beach, San Dieguito and Yucaipa in California. He retired in 1988. After retirement, he served at Solana Beach Pres. He also served in a prison ministry in the San Diego area. 
Reverend Dr. Kenneth Ray Burcham, MDiv '75, aged 73, passed away on Friday, October 30, 2020 at his residence in Greenwood, IN. He was born on December 27, 1946 in Muncie, IN to Raymond D. and Daisy K. (Reynolds) Burcham. He married Nancy Louise Garman on March 19, 1982. She survives. Other survivors include his children Lee Ann Uecker (Scott) of Franklin, IN; Aaron R. Burcham of Cincinnati, OH; Cristy L. Roleson (Will) of Greenwood, IN; Holly D. Steele of Anderson, IN; Amber D. Rose (Jeremy) of New Whiteland, IN; Grandchildren Makenzie, Emma, and Abbi Burcham; Nathaniel and Marissa Uecker; Noah, Jonah, and Elijah Roleson; Tyler Overton; Gabriella and Christian Rose; Brothers John M. Burcham (Jean) of Anderson, IN; Raymond D. Burcham (Marilyn) of Dunkirk, IN; and David Burcham (Beth) of Mineola, TX. He was preceded in passing by his parents and wife Nancy K. Redwine. Kenneth was a graduate of Daleville High School. He went on to attend Ball State University, Asbury Theological Seminary, and United Theological Seminary. He served as a minister at United Methodist Churches in Michigan, Pennsylvania, and Indiana from 1983 until 2012. He was chaplain at Eskenazi Hospital, St. Francis Hospital, Franklin United Methodist Community, and Johnson Memorial Hospital. He also served as chaplain in the Indiana Guard Reserve (Chaplain First Lt.), Indiana State Police for 13 years, and Greenwood Police.  Kenneth also served as Chaplain at the Indianapolis Airport as well as for the Johnson County Sheriff's Department. Kenneth was a member of the Indiana Sheriff's Association, NRA, Indiana Conference of Police Chaplains, and American Association of Pastoral Counselors.
Rev. David L. Burton, MDiv '59, aged 88, of Estherville, and formerly of the Grand Rapids, Michigan area, went to be with his Savior and Redeemer on November 28, 2020 at the Good Samaritan Society in Estherville, Iowa. Born on February 11th, 1932 to Lee and Lucy (Bundy) Burton, David spent his formative years in Bradford, Pennsylvania. Dave attended Roberts Wesleyan College in Rochester, New York, where he met his first wife, Bessie. To this union were born two children, Doug and Sandy. Dave's 45-year career in ministry included attending Asbury Theological Seminary and serving nine Free Methodist Churches in three Conferences in four states. He found a love in Church Camping and was often found at the various church campgrounds working to improve their ministries and facilities. Dave's cement work left his mark on many a community in the form of sidewalks, patios, driveways, and even a basketball court. Dave "retired" from ministry in December of 1998, just days after Bessie passed away. Dave reconnected with Barbara, a seminary classmate's widow, soon afterward. Dave and Barb were married in 2000. Barb brought five adult children to the marriage, Cliff, Barbie, Marilyn, Nadyne, and Diane. Barb died in 2019 and Dave spent some time with his daughter in California before moving to Estherville to be near Doug.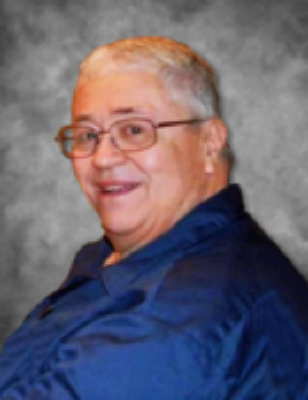 Rev. Randy G. Cetorelli, MDiv '76, aged 73, of Caldwell, OH passed away Monday, November 30, 2020 at Southeastern Med in Cambridge, OH. He was born September 7, 1947 in Bellaire, OH, a son of the late Vondi and Mildred Richardson Cetorelli. Randy served and protected his nation in the U.S. Army. He was a graduate of the Asbury Theological Seminary and he was retired as a minister from the East Ohio Conference of the United Methodist Church. He most recently attended the New Life Church in Caldwell. He will be remembered as an avid reader, history buff, and a cat lover. In addition to his parents, he was preceded in death by his wife, Sharon Doudna Cetorelli, whom he married June 12, 1977, and who passed away September 23, 2013. Those left to cherish his memory are two sisters Beverly (Lester) Milton of St. Clairsville, OH and Rita (Grieg) Border of Wilmington, NC. He is also survived by extended family and friends. The family wishes to offer a special thanks to Kelly and Jan for all the care that was extended to Randy.
Paul Albert Damkoehler, MDiv '07, aged 67, of Lansing, was called home to be with the Lord on Oct. 31, 2020. He was born Aug. 17, 1953 in Ludington to the late Alice Elizabeth Hasenbank Damkoehler and Richard Franklin Damkoehler. He graduated from Scottville High School in 1971, received his bachelor's degree from Grand Valley State University and his masters degree of divinity from Asbury Theological Seminary. Paul retired from the Ludington Water Treatment Plant and answered the Lord's call to serve as pastor to Webberville UMC, Ovid UMC/UCC and Leslie /Felt Plains UMC Churches. Paul devoted his life to the Lord sharing his faith, teaching bible studies and working many Emmaus Walks throughout Michigan. In his spare time, he enjoyed reading and listening to music. Paul had a very giving soul, donating to the Red Cross and neighbors/friends in need. Most of all, he cherished time with his family and his dogs. Paul is survived by his wife of 40 years, Paula (Dickey) Damkoehler; children Denise Damkoehler Gates (Nicole) and Brian Richard (Emmy); grandchildren Justin and Jacob; brothers Alan Damkoehler (Janet), Douglas Damkoehler (Kathy) and Bruce Damkoehler; as well as several grand-dogs and cat-dog.
Rev. Dr. Joseph (Joe) Calvin Carr Evers, M'Div '50, aged, 93, passed on Saturday, Dec. 12, 2020. Joe lived in Orange City, Florida, with his wife, Karen Way Sanner Evers, and had served as a pastor for over 70 years. Joe was born in Metropolis, Illinois, on Dec. 17, 1926. Preceding Joe in death were his parents, Luther L. Evers and Nellie (nee Trovillion) Evers.
Joe has five children, Mark Evers (Mary), Dan Evers (LaVonne Stangle), and Jane Ann Comeau from his first marriage to Anna Lee Evers; and Kevin Evers (Carla), and Karmen Birdsell (Doug) from his second marriage to Karen Way Sanner Evers. Joe also has 12 grandchildren, 11 great-grandchildren, as well as numerous nieces and nephews.
Joe graduated from Metropolis High School and then attended Southern Illinois University in Carbondale. While attending SIU, Joe was licensed, at the age of 17, as a United Methodist Pastor with the Southern Illinois United Methodist Conference (now Great Rivers United Methodist Conference). Joe received his Masters of Divinity from Asbury Theological Seminary in Wilmore, Kentucky, and later went on to receive his Doctorate Degree from Boston University School of Theology.
Joe served many churches throughout Southern Illinois. After retiring from the Great Rivers UM Conference, Joe and Karen moved to Red Bird Missionary Conference in Beverly Kentucky where Joe served as the pastor of the Beverly United Methodist Church for seven years. He went on to serve congregations for the Presbyterian Church in Virginia, Illinois, Quincy, Illinois, and DeBary, Florida. Joe then started his own Community Church at the 55+ community where he and Karen resided in DeBary.
Joe was known for his humor, and for always having a joke or a funny story to share. Joe was also known for his preaching and love of U.S. History. Joe enjoyed watching St. Louis Cardinals baseball, Kentucky Wildcats basketball, playing golf, volunteering with Kiwanis and other community groups; also traveling with his wife, Karen, and visiting with all of his family and friends.
Rev. Catana Ree Farmer,  MDiv '95 and MA in Counseling '96, aged 68, of Drexel, passed away Wednesday, June 14, 2017, at Catawba Regional Hospice House. She was born Jan. 30, 1949, in Burke County to the late Leon McKim and Gloria Lippard Mashburn. Ms. Farmer was of the Catholic faith and a graduate of the NC School of the Arts. She was previously employed as a teacher for the Yadkin County School System and an interpreter for the NC School for the Deaf. She was a very talented lady in many aspects of her career and was a loving mother and nana to her beautiful granddaughters. Survivors include her son, Corbin Golightly of Drexel; a daughter and son-in-law, Jamie and Sean Matthews; four granddaughters, Mariya Matthews, Rachel Matthews, Mary Matthews, and Gianna Matthews, all of Mechanicsburg, Pa.; several special cousins; and her two loyal companions, Moe Moe and Alfie.
Coralie B. Lee, MA in Religious Education '59, aged 92, On Sunday morning, December 6, 2020, Coralie Lee of Springfield, Mo. passed into the arms of Jesus. She was born in Malvern, Ohio, on October 7, 1928, to Berlin and Mable (Cunningham) Burns. She graduated from Asbury University in 1950 and then went as a Missionary to Brazil, with One Mission Society (OMS) where she served for 4 1/2 years. When she came back on furlough, she graduated from Asbury Theological Seminary. There she met Rev. Keith Lee and they married on August 15, 1959at Malvern UMC. She served lovingly as a pastors wife for many years. Her family is going to miss her pies, jams, and great cookies. Many of her paintings adorned the walls of their home. She loved gardening, fishing, cooking and canning.
Coralie was preceded in death by her parents and by her adopted son, Tom. She is survived by her children: Lois Ann, Tim (Angie) and grandchildren: Hannah, Rebekah (Cam), Abigail, Rooter, Cassie, and Destiny: and her daughter-in-law, Janis.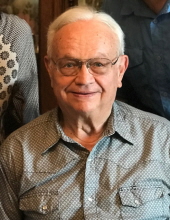 Eugene Lloyd Lintemuth, PhD '94, aged 88, husband of June Elaine Driver Lintemuth of Wilmore, Kentucky died Monday, November 23, 2020 at St. Joseph Jessamine. He was born in Fowlerville, Michigan on September 23, 1932 to the late Marshall L. Lintemuth and Viola Lucille Klein Lintemuth. Eugene was retired from Asbury Theological Seminary as Vice President for Finance, a member of the Wilmore Free Methodist Church and a U.S. Air Force Veteran. Survivors include five children, Stephen L. (Heather) Lintemuth, Dan E. (Stephanie) Lintemuth, Jeannine A. Bohnett, Susan K. (Paul) Hamann, and Charissa (George) Polson, brother, Dennis K. (Peggy) Lintemuth sixteen grandchildren and 33 great-grandchildren.
Stephen Gary Mann, M.A. in Christian Ministry '11, aged 62, entered the presence of the Lord Jesus Christ on Thursday, December 10, 2020, at his home in Decatur after a lengthy illness. Steve, as he was known to family and friends, was born in Huntsville, AL, on April 13, 1958, to Gary and Annette Mann. He graduated from Butler High School in 1976 and moved to Tulsa, Oklahoma to attend Oral Roberts University, graduating in 1981. After returning to his home state, he pastored churches in Bayou La Batre, Notasulga, Huntsville, and most recently, Chapel Hill United Methodist Church, Decatur. A lifelong learner, Steve earned a Master's degree from Asbury Theological Seminary in 2011. Steve loved the outdoors and found great joy in traveling and adventuring, but what stirred his heart most deeply was ministry and service. Steve served on mission at home and abroad, was on several community philanthropic boards, and helped start one of the first school backpack ministries. A prominent Huntsville professional, Steve built a successful wealth management practice over a 30-year career at Morgan Stanley and later UBS. Steve earned the Certified Financial Planner credential in 1993, expanding his knowledge to better serve his clients and their changing circumstances. As the founder of the Huntsville Wealth Management Group, Steve cultivated, nurtured, and built multi-generational relationships with respect and focus on individual needs, hopes, and wishes. Steve's memory and legacy of Christ-exalting love will live on in the lives of his family and those he loved and served faithfully within his community. Steve was preceded in death by his mother, Annette Mann. He is survived by his wife, Lisa Mann; three children, Joshua (Sarah) Mann, Kristen (Brad) Woods, and Andrew (Megan) Mann, and their mother, Cynthia Mann; stepchildren, Anna Summerford, Laura (Zach) Chism, Robert (Ally) Summerford, and Phillip Summerford; grandchildren, Karsten and Lincoln Mann, Jason, Jaynie, and James Woods, Tristan and Samson Mann, Elliott and Owen Chism, Colt and Stetson Summerford; father, Gary Mann; sister, Sondra (Larry) Weaver; and two nieces, Rachel (Billy) McDaniel and Ashley (Brett) Guin. 
Rev. Dennis A. Mehaffie, MDiv '84, aged 62, of Moundsville, WV, died Friday, December 11, 2020 at UPMC- Presbyterian. He was born May 28, 1958 in Clearfield, PA; the son of the late Paul and Frances Passmore Mehaffie. Dennis was a minister with the United Methodist Church Conference; member of Moundsville Area Ministerial Association; Light of Faith Christian Bible Institute; graduate from Asbury Seminary; he loved camping, fishing, spending time with his family and friends, his most treasured moments were reading to his daughter Elane. In addition to his parents, he was preceded in death by his first wife, Phyllis Mehaffie and one daughter, Sara Mehaffie. Survivors include his wife, Pastor Sherry L. Mehaffie; one daughter, Elane Mehaffie; two step-children, Eric (LeeAnn) Burton, Jamie (Carl) Farley; one sister, Leona (Richard) Legg; one brother, Paul (Joyce) Mehaffie; four grandchildren; two great-grandchildren; several nieces and nephews.
Rev. Carl Arthur Ricks, MDiv '62, aged 88, of Fishers, Indiana formerly of Washington, Indiana passed away on Tuesday, October 27, 2020 at Community North Hospital in Indianapolis. He was born on January 23, 1932 in Washington, Indiana to Fred and Martha (Fitzgerald) Ricks. He served in the US Marine Corps as an aviation electrician during the Korean Conflict and was a graduate of Asbury University and Asbury Theological Seminary. Carl served as a minister for the North Indiana Conference of the United Methodist Church for many years. After teaching English for two years in Budapest, he retired to Florida where he was a member of the Crystal Lake United Methodist Church in Lakeland, Florida, where he sang in the choir. He was a member of Lions Club and enjoyed Bible studies. He was known for telling entertaining stories and making people laugh. Surviving are his children Stephen Ricks and his wife Debbie of Fishers, Indiana, Simone Jones and her husband Kevin of Carmel, Indiana, and Sharon Langford and her husband Doug of Rochester, New York. He is also survived by his grandchildren Clarissa Ricks, Thomas Ricks, Ashley Green, Aaron Jones, Abigail Jones, Emily Jones, Nicole Langford, Dylan Langford and two great granddaughters, Ella Green and Olivia Green. He was preceded in death by his parents, and his wife, Linda (Oldham) Ricks. He was also preceded in death by Vonda (Newton) Ricks, his second wife.
Ronald LeRoy Robart, Master of Religious Ed. '65, age 86, formerly of Spring Arbor, MI, finished his life of service to the Lord and entered his eternal home on Wednesday, December 2, 2020. He was a devoted husband, father, grandfather, great-grandfather and friend to many. Ronald was born near Big Rapids, MI on August 29, 1934 to LeRoy and Arletha (Hayes) Robart. Ron's father LeRoy soon felt the call to be a minister which led the family to relocate often. Ron attended elementary school in Zeeland, MI. He attended Spring Arbor High School and Junior College and then transferred to Greenville College to finish his degree in Secondary Education in History. At Greenville, Ron met Marion Smith and they got married on March 29, 1958. Several years later Valerie and Vaughn were born. After graduating, Ron took a history teaching position along with coaching basketball in Flint and then Hazel Park. While in Ferndale, Ron completed a master's degree at Wayne State, but then he felt called to attend Asbury Theological Seminary. After graduating from seminary, he took a position as minister of youth and music at the First Free Methodist Church in Phoenix, Arizona. Two years later, Ron and Marion signed up to be VISA missionaries in the Philippines. That assignment lasted for 2 years but resulted in a lifelong love for the people and country, making many lasting friendships. Ron and Marion returned to the Philippines multiple times over the years to serve and Ron considered Butuan City to be his second home. After the first VISA appointment, Ron took a job as an admissions counselor for Greenville College while living in Aurora, IL. He then returned to Asbury Seminary in Wilmore, KY as the Athletic Director. At the age of 40, Ron felt a second call on his life to enter full time Christian ministry, following in his father's footsteps. He took his first church appointment with the Free Methodist Church in Bowling Green, KY. From there he pastored Free Methodist churches in Coldwater, MI; Indianapolis, IN; Sugar Grove, PA; and Columbus, OH. In 2000, Ron retired and decided to settle in Spring Arbor, MI where he served as a trustee on the board of Spring Arbor University for many years and pastored after retirement at the Pulaski Free Methodist Church and at the First Baptist Church in Jackson, MI. In 2016, Ron and Marion moved to Jenison, MI to be closer to Valerie. Ron was an avid sports fan but was especially passionate about golf, basketball, and football. He loved to travel and had friends around the world. He was also a member of a male quartet that originated at Greenville College but continued over many years until retirement. Ron was preceded in death by his parents LeRoy and Arletha (Hayes) Robart and his siblings Darwin and Dawn. He is survived by his loving wife of 62 years, Marion Joyce Smith Robart; daughter Valerie (Roger) Conley of Hudsonville, MI; son Vaughn (Regina) Robart of Greenville, IL; grandchildren, Melissa (Tom) Mervenne of Byron Center, MI; Lee "Brian" Conley of Kendallville, IN; Logan (Jennifer) Robart of St. Louis, MO; Haven Robart of St. Louis, MO; Simeon Robart of Greenville, IL; 2 great grandchildren Remington and Dashiell Mervenne; his brother Paul (Barbara) Robart; his best friend and brother-in-law Sid Chapman, many nieces and nephews, and other extended family and friends. The family wants to give a special thank you to Ronald's caretakers, Jodi Ohman, Lori McPeck and Barb Postma for their loving care and support in recent years along with the great support he received from American House, specifically the Cherrywood staff.
Rhonda M. Scott,  MA Biblical Studies '09, aged 66, was born at home on January First in Tazewell County southwest Virginia, the second child of Stanley Ross Mitchell and Thelma Lesher Mitchell. She remembers a wonderful childhood growing up with brothers and sisters in the mountains and streams she had come to call home. Shortly after finishing high school she enlisted in the Air Force, achieving the rank of Staff Sargent in her six-year tour. Rhonda was a devoted mother, grandmother, sister, and friend and a devout Christian. She and her husband Jerry have three grown children and three grandchildren. She loved to bake and mastered the art of fudge-making, assuring her popularity during the holidays. Ronni graduated with honors at both Columbus State University, Georgia, and Asbury Theological Seminary, Florida, earning a Bachelor of Science degree specializing in Art and a Master of Biblical Studies, respectively. Rhonda taught art and math classes in private schools until she developed an art curriculum for home schooled children. She turned her garage into an art studio with painting, drawing, pottery, and ceramics. She loved getting her hands dirty in Georgia's Lizella Clay. One of her most prized moments was when several of her students won ribbons in the Strawberry Festival. When Rhonda moved her family from Georgia to Florida, she made a Vow to God as she crossed the GA/FL boundary line. She pledged her love for him and obedience to his laws. It was not long until she volunteered to be the teacher of an adult Sunday school class. She and her class studied Jesus' teachings for 20 years until her retiring. Rhonda wanted to make a book for young children to learn about the birth of Jesus. She combined her pottery skills with her writing talent to produce a book (A Donkey's Little Tale) for parents to read to their preschool children. Rhonda continued her desire to write and joined the Brandon Christian Writers Group. In addition to her mother, she is survived by her husband Jerry Scott, son Brian Johnson, daughter Teresa (Craig) Eisenman, step-son Garrett Scott, grandchildren Hunter and Caidha Eisenman, Ross Johnson, sisters Lana Hartzog and Mona (Fred) Jackson, brother Case (Allison) Mitchell, sisters-in-law Carol Hughes and Becky Bowman, and several nieces and nephews. She was predeceased by her father and brother Freeman Mitchell. Rhonda will forever be remembered for her caring heart and friends who were all precious to her.
Veral Mae Sharp, Friend to Asbury, aged 96, passed away on December 6, 2020 at 8:08am at Heritage Pointe in Warren. Veral was born July 11, 1924 to Roy Broman and Emilia Broman in Bloomington, Indiana while her father attended Indiana University working on his Master's degree. Veral grew up in Mishawaka, Indiana where her parents lived and her father became head of the Mathematics Department at Mishawaka High School. She graduated from Mishawaka High School as valedictorian in 1942.
She enrolled in Manchester College in the fall of 1942 and met Earl Sharp, a senior, at a school skating party on October 10, 1942. She attended Manchester College for two years and then transferred to Asbury College following her fiancé to Wilmore Kentucky where her husband-to-be was enrolled in Asbury Theological Seminary, after he had been teaching in St. Joe High School near Fort Wayne for one year. They married in Mishawaka on December 28, 1944 and lived in an apartment while both attended their schools. They graduated in 1946. Earl graduated with a Master of Divinity degree and Veral graduated with a Bachelor's degree, cum laude. While in seminary, Earl served as a pastor to four churches in southern Indiana; Holton, Cross Plains, Benham, and Rebville. Veral often went with him on weekends.
After their schooling in Wilmore, near Lexington, they returned to Indiana where Earl became pastor of Santa Fe, McGrawsville and Amboy Methodist churches. Earl was a pastor for 42 years in a number of Indiana churches. Veral taught home-bound students, was a substitute high school teacher, and gave piano lessons to young people. She was active in church. She sang in the choir, often a soloist, and started a Sunday school class. She often played the piano for various meetings. In retirement, Earl and Veral lived in El Beulah, a Christian retirement home in Castleton, near Indianapolis, for five years. They moved to Warren Indiana to live in a town house at Heritage Pointe, a United Methodist retirement home. In their lifetime, the couple had two sons, David who passed away Jan 22, 1949 just 30 hours after birth, and James, who died in 2007 at the age of 58.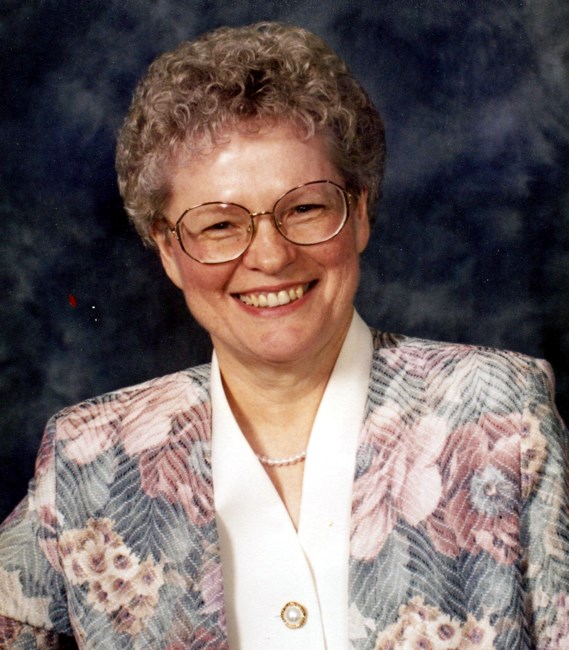 Phyllis A. Shumaker, MA Religious Studies '82, aged 79, was born November 7, 1941, in Wauseon, Ohio. Phyllis was a graduate of Chesterfield-Dover High school. She graduated from Spring Arbor Junior College in Jackson, Michigan with an A. A., and from Roberts Wesleyan College in North Chili, New York with a B.A. in Secondary Education. She received a M. A. in Religious Education from Asbury Seminary, Wilmore, Kentucky, and, in later years, a M. A. in Spanish Literature from the University of Cincinnati.
Phyllis served many years with her husband, John T. (Tim) Shumaker in missionary work in Paraguay and Mexico, developing Bible materials and teaching and training national leaders in her fluent Spanish. Upon returning to the US she taught Spanish at Dayton Christian Schools, Dayton, Ohio. She also taught in Ohio public high schools in Washington and Perry counties. Phyllis was a seamstress all her life. She sewed clothes for herself including her wedding gown and later clothes and blankets for her husband, children, and grandchildren. Her favorite shopping trip was to buy fabric remnants at Joann Fabrics.
She was preceded in death by her parents, Miles Henry Nelson and Arlene Genevieve (Kling) Nelson. She is survived by her husband, John T. (Tim) Shumaker and four children, Beth Anne (James), John Mark (Nadine), Timothy Lee (Laura), and Karla Ruth (Joshua), and 12 grandchildren, Sean (Angela and children), Erin (David), Nathan, Felicia (Matt and children), Michelle, Valarie (Aaron), Kirsten (Joseph), Rose, Emma, Alexandria, Samantha, and Mallory. She will also be missed by her extended family of nieces and nephews, cousins and brothers and sisters in law.
Rev. Kenneth Simpson, MDiv, aged 73. On Friday December 11th, 2020, Kenneth "Skeet" Simpson, loving father, grandfather, and brother passed away peacefully at his home in Prospect, KY at the age of 73 after a long battle with Acute Myeloid Leukemia. 
Kenneth was born in Maysville, Ky. He served in the U.S. Army during the Vietnam War and later received his Masters of Divinity from Asbury Seminary in Wilmore, KY. Kenneth became a United Methodist Minister for the Kentucky Conference and continued his passion for ministry for 31 years. 
Kenneth loved woodworking in his shop, collecting unique wood carved statues and enjoying a cozy fire. He was also an avid lover of jazz music. He was known for his love of God, giving spirit and his love for his daughters and granddaughter. 
Kenneth is survived by three daughters, Robin Delaney, Kelli Simpson, and Bethany (Eric) Allen and granddaughter, Taylor Elizabeth Simpson-Ellis. Kenneth is also survived by siblings Pamela Grandison and Gregory Googe. And a host of nieces and nephews. 
He was preceded in death by his mother Annabelle Simpson and brother Guy Googe.  
William Oliver "Bill" Smith, MDiv '65, aged 83 died at Prisma Tuomey Hospital in Sumter, S.C. on October 29 after a brief illness. Born August 24, 1937 in Albany, Georgia, he was the son of the late Kirk Lamb Smith Sr. and the late Montine Studstill Smith. Bill was also preceded in death by a brother, Kirk Lamb Smith Jr., sister-in-law Gene Sawyer Smith, and niece Anne Smith. He is survived by three nephews, Larry Smith (Susan Simmons) of Sumter, S.C., Kerry Smith (Tammy) Lexington, S.C., and Stan Smith (Tamra) of Sumter, S.C. Bill attended public schools in Albany where he developed into a fine baseball player and excelled in American Legion ball. After high school Bill matriculated at the Georgia Southwestern State University in Americus, Georgia where he earned a Bachelor of Science degree. He then attended Asbury Seminary, in Wilmore, Kentucky where he earned a graduate degree in theology. Bill started his ministry soon after graduation and served the homeless and underprivileged in the Albany area for years through missions and shelters that he maintained. Bill spent most of his adult life in Southwestern Georgia, but also enjoyed international travel including mission work in the Philippines. Bill had a passionate interest in history, particularly European and Middle Eastern studies. He was an avid student of the Bible. After the death of a beloved aunt in McRae, Georgia, Bill relocated to Rembert, S.C. in 1998 to be closer to family, particularly his sole sibling Kirk Jr. In S.C. Bill continued his ministry and utilized several forms of radio and internet broadcasts to get his messages out to listeners. Bill became a member of Faith Church of the Nazarene, in Lugoff, S.C. where he cultivated many close friendships. Bill had a lifelong love of dogs, often enjoying the companionship of several at a time. Bill particularly loved holidays and spending time with family and friends while enjoying a hearty meal. Bill was a recent resident of the Blue Ridge Nursing Home in Sumter, S.C. 
Rev. Dr. Keith James Studebaker, MDiv '99, aged 66, of Fisherville, went to be with Jesus on Sunday, May 12, 2019. He loved learning and delighted in spending time with his family. He was preceded in death by his son, Timothy; son-in-law, Peter and six grandchildren. Survivors include his wife of 46 years, Gloria Studebaker; children, Rebecca Grignon Reker (John), Lydia Nelson (Kerry); Andrew Studebaker; Joshua Studebaker (Aubrey); Deborah Mills (Jacob); Joel Studebaker (Kacie) and Benjamin Studebaker; grandchildren, Annabel, Jayden, Luke, Silas, Benjamin, Wyatt, Josephine and Felicity; as well as two brothers and two sisters. 
Rev. Verne C. Summers, MDiv '63, aged 93, passed away from covid-19 on his birthday, December 7, 2020, at Grand Ledge, Michigan. He was born on December 7, 1927, at Port Huron, Michigan, to Carl J. and Velma (Lewthwaite) Summers. Verne, a United Methodist minister, was a graduate of Almont High School, Vennard College, Central Michigan University, and Asbury Theological Seminary. Between high school and college he served for two years in the Michigan National Guard. He was pastor of churches at Tilton, Iowa; Port Sanilac, Forester, McGregor, Beaverton, Dale, Elk Rapids, Williamsburg, Kewadin, Jackson (Brookside), Charlotte (Lawrence Avenue), Okemos (Community), and Mason (First), all in Michigan. After his retirement from full-time ministry, he and Dawn moved to DeWitt, Michigan, where he was employed for many years by Gorsline-Runciman Funeral Homes. During that time, he often performed funeral services for families without a church home and served as a fill-in pastor at Lansing area churches. He is survived by his wife of 70 years, Dawn I. (Hulett) Summers and their children Wayne and wife Linda (O'Connor) Summers of DeWitt, Michigan; Paul and wife Alma (Grit) Summers, of Zeeland, Michigan; and Brenda Summers and wife Jeanette Hoyer of Norton Shores, Michigan. Verne was the grandfather of Eric Summers, Michelle Brower (Christopher), Jonathan Summers (Suzanne LeTourneau), Tyler Summers, Laurie Summers, Timothy Summers (Christina Voss), and Azeezah Ford. He was a great-grandfather of ten (soon to be eleven) and a favorite uncle to many nieces and nephews. Verne was in addition an honorary father of daughter Bobbi Kemp and husband Charles, of Covina, California, and honorary grandfather of Jonathon Keaton, Gail (Kemp) Collins, Charles Kemp Jr., and Dawn Kemp-Palacios. Verne is also survived by his sister June (Summers) Klein of Allenton, Michigan. He was preceded in death by his parents and sister Janet (Summers) Klein. During his life Verne loved telling jokes, tinkering with cars, boating, camping, and spending time with family. His sense of humor and love of people never failed and was present until the end. Throughout his life his faith in Jesus never wavered along with his belief that this was but a temporary home and a much better one had been prepared for him with his Father in heaven. 
Wayne H. Thompson, MDiv '52, aged 96, of Temperance, MI, went to be with the Lord in his home with his family by his side on Tuesday, December 8, 2020. The son of Fletcher and Lena (Muntz) Thompson he was born on September 22, 1924, in Petersburg, MI.Wayne joined the Navy right after High School graduation in 1943 and served through 1946. He was stationed during WWII in Pearl Harbor, Hawaii at the U.S Naval Medical Supply Depot. At the time of discharge in 1946 he had earned the rank of Pharmacist Mate 1st Class.Upon returning from the Navy, he attended and graduated from Greenville College in Greenville, IL. This is where he met Rosemary and they married on August 6, 1948, in Lawrenceville, IL. They were married for 61 years before her passing in 2009. He graduated college in 1949. After graduation, they moved to Wilmore, KY where Wayne earned a Master of Divinity from Asbury Theological Seminary. Wayne became an ordained minister of the Free Methodist Church of North America. The Southern Michigan Conference of the Free Methodist Church assigned him to three churches in Southern Michigan during the next ten years.In 1962, Wayne earned a Master's Degree in Education and Guidance Counseling from Eastern Michigan University in Ypsilanti. He then taught sixth grade at Whiteford School in Ottawa Lake, MI. In 1965, Wayne began working at Bedford Junior High School as a teacher and guidance counselor. He retired in June 1988 after 22 years employment in the Bedford School System.From 1962-1987, Wayne also volunteered in various positions of ministry at the Temperance Free Methodist Church where the family attended.After retiring from Bedford Schools, Wayne was officially appointed by his church conference to the Temperance Free Methodist Church as part of the church staff focusing on Pastoral care and counseling. This Pastoral care included visitations to home, hospitals, administering communion to the homebound and nursing homes. He continued this officially until 1996. He was honored in 1996 by Crossroads Community Church (formerly named Temperance Free Methodist) for 34 years of faithful service to the church. He was a Board Member of Woodstock Christian Life Services in Woodstock, IL. Wayne dedicated his life to what he felt was his calling to further the cause of Christ. He actively sought to fulfill his part of the Great Commission.Surviving Wayne are his 3 children, Ellen Thompson, David (Trudy) Thompson and Esther (John) Jagielski; 7 grandchildren and 7 great-grandchildren; sister-in-law, Ruth Thompson. He was preceded in death by his wife, Rosemary; 3 brothers, Hazen, Elgie, Bruce and sister, Dorothy.Wayne enjoyed spending time with his family, especially at their trailer at Somerset Beach Campground. He enjoyed travelling, bird watching, golfing, fishing and playing his various stringed instruments.He was a member of the Toledo Dulcimer Club and enjoyed playing at the many performances given over the years.Wayne was a member of the Bedford Senior Center and especially enjoyed eating lunch there during the past decade.Wayne was a member of the American Legion Post 191. He served as post chaplain from 2001-2018.On June 26, 2013, Wayne was fortunate to be able to go to Washington, DC as part of the Honor Flight of NW Ohio, giving veterans a chance to see the war memorials and other various highlights in Washington.
Dallas Ike Timm, MA in Religion '78, aged 75,  passed away peacefully on December 8, 2020, at his home in Warm Beach, Washington. He was born on April 21, 1945, in Spencer, Nebraska, to Harold and Mildred Timm. He is survived by his wife, Donna Timm, their five children, Amanda Timm, Margaret Vattiat (Craig), Katrina Berry (Michael), Serah Timm, and Davy Timm, and four grandchildren, Maximilian, Edith, Lucia, and Connor. He is also survived by his three siblings, Larry Timm, Roberta Buckley, Ralph Timm, and their spouses. Ike was a Free Methodist Pastor for 45 years and most recently served as the Chaplain of Warm Beach Senior Community until July of 2020. He was dearly loved by his family, friends, and a large community of people who were touched by his ministry around the world. He was an adventurous traveler throughout his life, traveling to Europe twice, and serving on mission trips to The Philippines, Chile, Uganda, Kenya, and Colombia, where he joyfully served and shared the love of Jesus to communities in need. He also taught at Light and Life Theological Seminary in Taiwan. A cherished highlight of his life was traveling to the Holy Land where he walked the path of Jesus. A dedicated scholar of Library Science and Theology, he earned a Bachelor of Arts Degree from Western Washington University, a Master of Arts Degree from the University of Denver, and went on to earn a Master of Divinity Degree at Asbury Theological Seminary, in Wilmore, Kentucky. He was an enthusiast of the outdoors, an avid runner for many years, and enjoyed hiking and exploring the beauty of God's creation throughout the Pacific Northwest. He also loved baseball, spending time with family, and being of service to his friends and community. Due to safety precautions, a memorial service will be held at a future date, when we can gather to celebrate his life and sing together, as Ike would have wanted. He will be placed to rest at the columbarium on the grounds of Warm Beach Free Methodist Church. Charitable contributions in Ike's honor can be sent to Warm Beach Senior Community via mmalnes@warmbeach.org , or Warm Beach Camp via https://www.warmbeach.com/ giving/donate/ indicating In Memoriam of Ike Timm. We will greatly miss our beloved husband, father, and grandfather, who showed us such a depth of love, lived by his faith, and taught us the value of service and compassion! In his memory, we would like to share a verse from one of his favorite hymns: Finish, then, thy new creation; pure and spotless let us be: let us see thy great salvation perfectly restored in thee; changed from glory into glory, 'til in heav'n we take our place, 'til we cast our crowns before thee, lost in wonder, love, and praise. -Charles Wesley 
Candace Iris Mayo Ward, MDiv '09, age 72 of Lexington, beloved wife of 52 years to James P. Ward, passed away Saturday, November 14, 2020 at Homestead Nursing Home. She was born March 27, 1948 in Texarkana, TX, a daughter of the late David C. and Iris Wood Mayo. Candace was a graduate of the University of New Mexico with a Bachelor of Science degree and obtained her Master of Divinity from Asbury Theological Seminary. Candace was a former office manager for Media Works Inc. and a member of Nicholasville United Methodist Church. Besides her husband, she is survived by: two sons, Christopher David (Melissa) Ward, and Timothy James (Heather) Ward; a granddaughter, Lillian Nichole Ward; and a sister, Constance Lynn Nave. Besides her parents, she was preceded in death by a brother, Randall David Mayo.
Rev. Phillip D. Ward, MDiv '56, aged 91 of Greenville, passed away 3:49 p.m. Tuesday, November 17, 2020 at Faith Countryside Homes in Highland, Illinois. In an old farmhouse in Burtrum, Minnesota the late Harris and Gladys (Clark) Ward gave birth to their first child Phillip Dan on December 12, 1928. Phillip was the oldest of eight children all of whom survive: Bonnie Rucker, Connie Pratt, Lloyd Ward, Douglas (Char) Ward, Julia (Don) Alexander, Paul (OraLee) Ward and Mary (Peter) La Bianco.
Phillip and his family lived a hard life moving frequently from Minnesota to Indiana to Wisconsin living on farms or wherever work was found. Consequently Phillip was a hard worker doing whatever it took (hospital orderly, mail carrier, store clerk, substitute teacher, bus driver, turkey plant worker, carpet layer) to provide for the love of his life Phyllis Barrett whom he married on September 8, 1949 and for his children Vicki (Alvin) Rice, Becki (Daniel) Jewett, Timothy (Nancy) Ward, Wendy (Roger) Quisenberry, and James (Kimberly) Ward.
While Phillip's younger depression era life taught him many valuable lessons in resiliency, his formal education gave him life skills. Phillip graduated from Burlington Wisconsin High School in 1946 and immediately joined the Army Air Force. During his enlistment he was recommended to attend West Point but declined a military career. His Air Force service saw him trained as a clerk typist and deployed to Japan and Korea where he served on a supply instruction and inspection team. He then was sent to Germany during the Berlin Air Lift helping facilitate plane maintenance supply materials. After his military service Phillip graduated from Carroll College (Waukesha, WI) in 1953 with a BA in Business Administration and minors in Psychology and Religion and with a Masters of Divinity from Asbury Theological Seminary (Wilmore, KY) in 1956.
During Phillip's junior year at Carroll College he recommitted his life to Christ and felt the call into the ministry. During his long ministry career Phillip with his faithful helpmate Phyllis pastored Wisconsin Free Methodist churches in Barron, Steven's Point, Richland Center, Milwaukee and New Berlin. Following New Berlin, Phillip served as Superintendent of the FM Illinois-Wisconsin conference from 1969-1977. After that "the Phils" moved to Winona Lake, IN where Phillip worked in the Light and Life Press financial department and later as Director of General Services.
In 1980 Phillip and Phyllis moved to Greenville, IL where Phillip pastored the FM church in Coffeen and worked with a local CPA. A year later in 1981 the Phils accepted a pastorate for the Midwest City, OK FM church until 1992. The couple then temporarily retired back in Greenville before moving to Linden, MI and from 1996-1999 pastored the FM church in Fenton, MI. In 1999 Phil and Phyllis returned to Greenville where Phillip filled the pulpit of several area churches but most regularly at Woodside Community Church. In addition to pastoring for over 60 years, Phillip served as a Free Methodist denominational correspondence Instructor in Polity and Doctrine and as a teacher on The Acts for 26 years.
Beyond his professional accomplishments Phillip, Phil, PD, or Flip is remembered by those who call him Dad or Grandpa as introverted with a great sense of humor, a fisherman, typist whiz, quick with numbers, enjoying holding his baby grandchildren, often seen gardening in his suit, painter (rooms not portraits), reader, chess player, stamp collector, prankster and a prayer warrior for family, friends, and caregivers. Phil will be missed by many following his transfer to heaven where he was united face to face with his Savior and reunited with a host of family and friends on Tuesday November 17, 2020 at 3:49pm central.
Survivors, in addition to his children, include grandchildren Kami Rice, Erin (Jamie) Snapp, Whitney (Thomas) Dillard, Ryan (Wendy) Rice, Carrie Lugari Jewett, Chad (Julie) Jewett, Malorie (Ryan) Tash, Bethany (Austin) Bivins, Dima Powell, Ivan Powell, Lance (Lis) Ward, Jamie (Tyler) Connell and Kevin Ward.
Twenty great grandchildren Kira, Karson, Kaden, Sydney, Allyson, Breece, Bryce, Bryant, Wyatt, Sophia, Emmy, Maximus, Jack, Adriana, Isabella, Benjamin, Caleb, Julia, Elijah, and Cole. Philip was preceded in death by his wife Phyllis, grandson Eric Jewett and great grandsons Jacob Xavier Grayer and Wesley Marcarius Jewett.
David Zeiler, Jr, MDiv '96, aged 73, of Canon City, Colorado, passed from this life into the arms of his Lord and Savior Jesus Christ on Thursday, November 5, 2020 at the Bruce McCandless Colorado Veterans Community Living Center in Florence, Colorado. Gairald, who was better known as Jerry, was born to Gairald D. (Bud) and Wilma Zeiler on September 1, 1947 in Columbia, South Carolina. Jerry grew up in the area of Butler, St. Joseph and Kansas City, Missouri. After High School, he joined the Marine Corps and was deployed into combat during the Viet Nam war. He was a Radio Operator, MP and a Drill Instructor. Jerry held a variety of jobs during his life including fireman , house painter, electrician, motorcycle mechanic, colt wrangler, and Officer with DOC. Jerry was a lifelong learner with an extensive library of books. He earned a Bachelor's of Science degree in 1988 from USC and a Masters of Divinity from Asbury Seminary in Wilmore, Kentucky in 1996. He was very clear about the call of Jesus Christ on his life and considered being a pastor and teacher his most important profession. He was passionate about sharing the Gospel with the youth of Canon City. Even as his health declined, Jerry remained faithful. On October 15, 1985, Jerry married Janice Shoemaker Todd. They were married 35 years. Deeply devoted to each other, their marriage scripture was Solomon 3:4: "I have found the one whom my soul loves." Janice brought three girls to the marriage. Jerry referred to his girls as triplets because he got them all on the same day. Jerry took his role as bonus dad very seriously and was honored to pour love into their lives. He enjoyed his role as father-in-law and often shared wisdom about how to be a successful father and husband with these sons. He doted on the grandchildren and was very proud of each one. Jerry loved spending time with his brother, Dean Zeiler, and treasured their fishing, camping, hiking, and motorcycle adventures. Jerry is survived by his wife, Janice Zeiler; his daughters, Jennifer (Jeff) Taege, of Rhinelander, Wisconsin, Kirsten (Tim) Harbeck, of Littleton, Colorado, Diana (Tyson) Fye, of Stratton, Colorado; grandchildren, Will and Lucas Taege, Halie, Reagan and Ava Harbeck, Hannah Rigirozzi, Stockton and Gunner Fye; brother, Warren Dean (Joyce) Zeiler, of St. Joseph, Missouri; favorite Aunt, Bonnie Pitts, of Kansas City and half brother and sister, David Zeiler and Derrissa Atlakson. Other surviving family includes brother in law, Wayne (Sonja) Shoemaker; sisters-in-law, Joan (Robert Taylor) Shoemaker, Kathleen (Bruce Bowman) Shoemaker; numerous nieces, nephews and cousins. Special thanks to the following people for their quality care and assistance over the last year: Dr. Stephen Barbee and staff, Dr. Joe McGarry and the staff at Bruce McCandless, as well as those giving excellent care at St. Thomas More Hospital, Canon City Fire Department
---
One response to "Obituaries"
---
Seedbed.com
---