Obituaries
Published Date: October 7, 2021
C
raig Evan Cheney, aged 56, of Mineral Point, WI was tragically killed on Friday, September 17, 2021, while he and his wife, Jill, were walking her horse on Highway 39.
He was born in Ohio on January 15, 1965. Craig was brilliant and creative, with a quick wit and a well-developed sense of humor. He was head of the Blade Shop at Albion Swords, and crafted the highest quality authentic blades in the world. Craig wrote numerous songs over the years, which he sometimes sang while playing guitar. He loved nature, often going on outdoor walks or hiking expeditions, and was a strong advocate for animal rights. Craig was particularly fond of wolves, and working with Wisconsin agencies and the National Wolf Conservation Center to help reduce or eliminate the annual purge of wolves in Wisconsin.
Craig attended the West Point Military Academy for a year and a half and was Honorably Discharged from the U. S. Army. He completed a Bachelor's degree in History at Washington and Lee and attended Asbury Theological Seminary for two years.
Craig leaves behind his wife Jill, a son Denver (Michelle), stepdaughters Lindsey (Ryan) Stout and Kaitlyn Dake, his mother Faith, sisters Cindy (Jimmy) Weatherholtz and Sandra (Tony) Washington, brothers Lyle (Sandra) and Austin (Leigh), half sister Tara (Kurt) Balliet, two grandchildren Lielle and Zelek, three step-grandchildren Audrey, Victoria and Colin, and numerous nieces and nephews. He is preceded in death by his father James.
Ri
chard Michael John Fryer, M.A. in Counseling '09, aged 46, of Acworth, Georgia, went home to be with our Lord on September 8, 2021. Richard Fryer was born June 27, 1975, in New Orleans, Louisiana.  He was the youngest son of Michael John and Susan Jane Fryer.  Richard grew up in New Orleans, England, Chicago, Cairo, and settled in Calgary, Canada, at age 13.
In 2004 he graduated as class valedictorian from Rocky Mountain College in Calgary, Alberta, Canada.  In 2009 he earned his Master of Arts in Counseling at Asbury Seminary in Wilmore, Kentucky.
Richard married Angelia (Angie) Storey of Marietta, Georgia on August 17, 2002, in Millarville, Alberta, Canada.  They built a life together for 19 years and were blessed with two children, Peter and Mary Grace, who Richard considered to be his greatest treasures in life.
Richard worked in missions and ministry for most of his adult life.  As a young man, he volunteered with YWAM (Youth with a Mission) traveling to Australia, Thailand, Hawaii, France, Tunisia, and Myanmar (Burma), sharing the Grace of God through Jesus.
While living in Canada, Richard enjoyed working with people who have different abilities and challenges.  He was gentle and kind to those who needed a great deal of patience and understanding.  He found joy in serving his special friends and learning from them too.
After graduate school, he entered the field of counseling.  He met with people dealing with great sorrow, trauma, addictions, and tragedies in their lives.  He worked to bring people to a place of healing and restoration.  His greatest desire was to point people towards our God of reconciliation.
Richard leaves behind his wife, Angelia (Angie) Storey Fryer; son, Peter John Storey Fryer; daughter, Mary Grace Storey Fryer; parents, Michael and Susan Fryer of Mason, Michigan; sister, Anna (Dewey) Longuski of Mason, Michigan; brother Mark (Cathy) Fryer of Calgary, Canada; mother in law, Judy Millsaps Storey of Marietta, Georgia; sister and brother in law Christy Storey and Donald Gregory of Kennesaw, Georgia; nieces and nephews, Melissa and Jessica Fryer, Daniel and Aaron Longuski, and Cole Storey Gregory.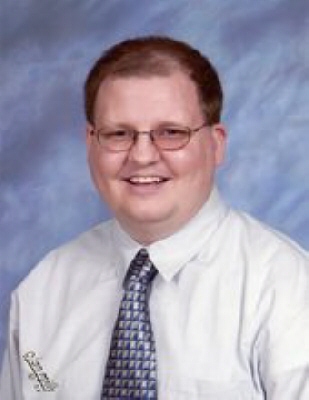 Nathaniel Robert Langford, M.A. in World Missions and Evangelism and M.A. in Christian Education '05, aged 42, passed to his heavenly home on Sunday, September 12, 2021, at Rapides Regional Hospital in Alexandria, Louisiana after a long struggle with COVID.
Nathaniel was born in Ruston, Louisiana on May 21, 1979, to Charles Robert Langford and Beverly Singer Langford. He leaves behind his wife, Elizabeth Hogan Langford, his children, Perryanne, Declan, Moriah, and Zephaniah; his parents, Charles and Beverly Langford, and brothers Jonathan Langford and Jason (Dene) Peak; in-laws, Howard and Virginia Hogan; and a host of cousins, nephews, and nieces.
Nathaniel served the Lord as a minister in the Louisiana Conference of the United Methodist Church. He pastored six churches: Roanoke; Zwolle and Bayou Scie; Palestine, Bethel, and Colfax. While in Ball, Louisiana, he assisted his wife, Liz, in homeschooling their four children. He also participated in the Colfax Lions Club, recently serving as president. He was very active in the Alexandria Homeschool Arts and Athletics, serving as vice president in 2021 and as catalyst and coach for the junior high and high school soccer teams. Nathaniel enjoyed the fellowship and support group of United Methodist pastors in Rapides Parish. He was also an officer of the Wesleyan Covenant Association of Louisiana. Prior to entering the pastoral ministry, Nathaniel was a youth minister at United Methodist churches in Hammond, Louisiana, and Keystone Heights, Florida. After moving back to Louisiana, he was a waiter and manager at the 121 Artisan Bistro in Lake Charles.
Nathaniel graduated from Asbury Theological Seminary with two Masters degrees in 2005 after earning a Bachelor of Arts in History from Hendrix College in Conway, Arkansas in 2001. While at Hendrix, he was active in the Christian student ministry, Student Mobilization. Being a United Methodist pastor's son, Nathaniel lived in several communities in Louisiana: Simsboro, Lafayette, Alexandria, and Winnsboro. He was active in Cub and Boy Scouts achieving the rank of Eagle while a member of Troop 12 in Alexandria and he participated in two treks to Philmont Scout Ranch in New Mexico. As a teenager, Nathaniel enjoyed participating in three "Happening" statewide youth retreats, two as a youth leader.
The loves of Nathaniel's life were obvious: his God, his family, Christ's Church, and his country. He and Liz were a team which imparted to their beloved children these loves and values: a love of history, a determination to love God, and a heart to serve others. His primary legacy to his wife and children is an assurance of being loved and being unique creations of a loving God. The family appreciated the loving care given to Nathaniel by the doctors, nurses, and staff of the Rapides Regional Hospital. They have ministered to us as they lovingly cared for him.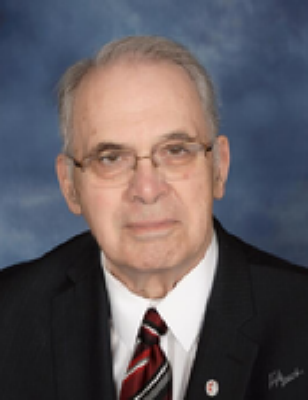 Rev. Keith Leap, M.Div. '82, aged 78, died at St. Mary's Hospital in Huntington, WV. Following a long period of illness and the trials of infirmity, he passed from this life into the presence of the God whom he had served diligently for decades. He was born in Huntington WV on December 10, 1942 to Bertie Messinger Leap and Willis Ivan Leap.  He grew up on Grapevine Road with his parents and older brother Darrell Ivan Leap, and twin Karl Raymond Leap.
Keith Leap's life was one of many adventures and changes.  He graduated from Barboursville High School, attended Marshall University and married Sharon Kay Owens of Lavellette, WV.  He served with distinction in the United States Army in Vietnam in 1968 with the First Cavalry Division, Airmobile and received the Bronze Star among numerous other decorations. Following his service, he graduated from Marshall University and worked at International Nickel Company for several years until, in due course, he felt a strong, divine call into the ministry.  He then became involved with the ministry of the United Methodist Conference, first assisting at South Side United Methodist Church, then graduating from Asbury Seminary in Wilmore, KY.
His first position as a full-time was at Mays Chapel United Methodist Church, Beech Fork, WV.  He served in many other churches over the years of his career, and was beloved of his congregations as preacher and pastor, a man of quick wit, diligence and kindness who loved the Lord and loved his fellow man.He was especially renowned for his beautiful signing voice, and indeed spent years as an evangelist bringing the Gospel via music and sermons to congregations in the region. Rev. Leap's last two positions were as pastor of Trinity United Methodist Church in Parkersburg WV and Community of Grace United Methodist Church in Huntington, WV.
He is survived by wife, Sharon Kay Leap of Huntington. He is survived by two sons. Keith Edwin Leap, II and his wife Jan Leap and children Samuel, Seth, Elijah and Elysabeth Leap of Tamassee, SC.  He is also survived by Stephen Wesley Leap and wife Stephanie Leap and children Jacqueline, Emmeline, Grady and Miles Leap all of Greer, SC.
John Martyn Jr., M.Div. '82, aged 66, of Towanda, KS, passed away Tuesday, August 31, 2021 in Wichita. John was born in Spokane, WA on December 26, 1954 to John "Jack" Martyn, Sr. and the late Willouise (Huckabay) Martyn. He served as a Methodist pastor in Graham County, KS; Russell and Bunker Hill, KS; Goddard, KS; Benton, KS; and Towanda, KS. He had a God-given ability to connect with people of all ages and his passion for Jesus had a profound impact on countless lives. John was also an artist who worked in multiple mediums: serigraphy, photography, graphite, landscaping, and tile work. At one point, he combined his artistic ability and keen sense of irony to create and have published several editorial cartoons.
On August 20, 1976 he married Melinda (Falconbridge) Martyn at Olivet Baptist Church, Wichita, KS, and she survives him. He is also survived by his father, Jack Martyn and wife Ruth of Yukon, OK; sons: David Martyn and wife Tami of Weatherford, OK, and Phillip Martyn and wife Stephanie of Wichita, KS; sisters: Melanie Morsman and husband Joe of Lenexa, KS, and Shauna Shelton and husband Ron of Glenpool, OK; eight grandchildren: Eric, Isaac, and Gloria Martyn; Leah and Jaclyn Martyn, Jaeson Chan, Aria and Evelyn Martyn; and his beloved nieces and nephews. In lieu of flowers, memorial donations may be made to the Pregnancy and Family Resource Center, 226 S. Main St., El Dorado, KS 67042.
Scott McMurray, M.Div. '79, aged 67, passed away on August 20, 2021, in Waukesha WI. Born in Peoria, IL, he was the son of Lou and Barbara McMurray. He graduated with a Bachelor of Arts from Illinois Wesleyan University in 1976, Master of Divinity at Asbury Theological Seminary in 1979, and Doctor of Ministry at McCormick Theological Seminary in 1991. He will be remembered for his 40 years of service and dedication working as a United Methodist clergyman at various Churches throughout the Illinois and Wisconsin conference. Scott was an elder in full connection and retired member of Wisconsin Annual Conference. He was an avid bicyclist and enjoyed many adventures traveling the world.
He will be remembered for his devotion to his congregations and faithfulness to God. Scott was preceded in death by his mother, Barbara McMurray, and wife, Deborah McMurray (Lake). He is survived by his son, Adam McMurray and his wife, Samantha; daughter, Katie Gross and her husband, Jeff; grandchildren: Charles and Teagan Gross; father, Lou McMurray; and brother, Lee McMurray.
Kirsten Lee McNeil, aged 37, the daughter of Lee and Jane McNeil of Athens, Georgia, passed away on Tuesday August 31,2021 due to a non-COVID related illness. Kirsten was born on April 17, 1984, in Santa Ana, California. She is survived by her parents William Lee and Jane Karen McNeil, siblings Anna McNeil and fiancé Rusty Wallace, Rebekah McNeil Bagley (Justin) and nephew Jaxon and Nathan McNeil and fiancé Chelsy Fleischman, also many aunts uncles and cousins.
Kirsten was a brilliant, bright and effervescent young lady who loved to giggle, was constantly devoted to learning and was diligent to work. She also loved to help people overcome their difficulties in order to become all they were capable of becoming.
When Kirsten came into a room she would light it up with her confidence and the power of her personality and when she laughed she became a little girl again. As a child Kirsten was homeschooled with her siblings by her Mom. At age of 15 she reached the end of her high school curriculum and decided to teach herself Greek and Latin. She went on to graduate from college at the age of 18, with a degree in Psychology.  Later, she enrolled in Asbury Seminary to pursue a Master's degree in Christian Counseling. Though, due to finances, she was unable to complete that program her love for helping people led to a career in management in the restaurant industry where she sought to develop in her employees the skills and confidence they needed to help them attain success. Kirsten had an abiding faith in the mercy and power of the love of Jesus Christ.  She was cherished by her family and friends and she will be missed more than she could ever fathom.
F
rank Hillsdon Ruff, aged 80, passed away on September 17, 2021, at The Fellowship Home in Valdosta, GA. Frank was born July 13, 1941, in Jacksonville, FL to Frank Lawrence Ruff and Helen Mamie Toole Ruff.
Frank graduated from Robert E. Lee High School in Jacksonville, FL in 1959. He then enlisted and honorably served our country in the United States Air Force for six years. Afterwards, he attended and graduated from the University of Florida Fisher School of Accounting in 1966 and attained his designation of Certified Public Accountant. He later pursued and attained the designation of Certified Financial Planner, as he realized how much he enjoyed helping people prepare for their financial future. Frank's career spanned approximately 44 years and took him to various locations, mostly in North Florida. He retired from his established practice in Madison, FL in 2010. He loved his career and loved helping people.
Frank was a long-time member of Lee United Methodist Church in Lee, FL. Frank was a humble Christian servant that let his actions do his talking, leading by example. Frank loved his wife, Mary more than anything and lived his wedding vows by always providing for her. He was a stern but loving father who demonstrated and expected hard work, integrity, and honesty. He was a friend to many and was loved and respected by all that knew him. He was known for being witty and for his dry, sarcastic sense of humor, always quick to poke and tease. As stated by many, "this world needs more men like Mr. Frank" – he left some mighty big shoes to fill.
Frank had a love and passion for Haiti and its people. This started in the mid-1970's when he flew a small plane to Les Cayes, Haiti to visit a missionary friend, as part of attaining his pilot's certification. This developed into a ministry of short-term mission trips. Over the years, he organized and led many such trips, which God used to impact and change many lives, at home and abroad.
Frank's life-long love of woodworking made him into a Master Woodworker. He could often be found at home in his woodshop or studying the art of woodworking, at home and around the country. He loved making furniture and selflessly fixing things for family and friends. Pieces of his heirloom quality furniture will serve as reminders of Frank for generations to come.
Frank is survived by his wife of 57 years, Mary Ruff, now living at The Fellowship Home in Valdosta, GA; son Keith Ruff (Stephanie) of Madison, FL; daughter Gail Ruff (George) of Beacon, New York; son Doug Ruff (Jann) of Hahira, GA; daughter Nancy Rozgony (Dave) of Pasadena, MD; his grandchildren, Ellie, Ruby, Lyla, and Fisher Ruff and Micah and Luke Rozgony; sister, Gloria Larsen; and numerous sisters in law, nieces, and nephews. He was preceded in death by his parents and many brothers and sisters in law. The family would like to extend special thanks to both The Fellowship Home and South Georgia Hospice – words are not enough.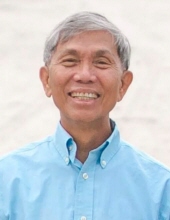 Rev. Angelito "Gel" Samson, aged 75, United Methodist Elder, went peacefully with our Lord at home, surrounded by family, in Virginia Beach on Sept 8, 2021. Born Jan 9, 1946, Tarlac, Philippines, Pastor Samson earned his Master of Divinity from Union Theological Seminary and studied at Asbury Seminary in Kentucky for his postmasteral work, also receiving his Certification in Marriage & Family Therapy from Menninger. Pastor Samson served the United Methodist Church faithfully for 47+ years. Having various appointments in the Philippines, Kansas, and Virginia, he was also a noted professor at Union Theological Seminary.
Inspiring so many, he was known for his welcoming spirit. He treated all with the respect, compassion, and kindness that characterized his life. He loved to read, write, fish, camp, travel, garden, and babysit his grandchildren. Rev Samson's legacy lives on through his wife of 45 yrs, Emma, daughter Pristine (Sophie), son Domini (Bernadette), grandchildren (Bianca & Brianna), daughter Bea (Brian), grandchildren (Zion, Czab, & Czef), mother-in-law Mely, brother Rico, and loving extended family & community. His legacy will continue through the many lives he has influenced.
Rev. Michael F. Schell, M.Div. '53, aged 93, died peacefully at Fox Run of Orchard Park on July 17, 2021 from complications of diabetes. He lived in East Aurora from 1961 to 2019. He was born on June 14, 1928 in Canton, Ohio to Stefan and Catherine Schell. He was a graduate of Timken Vocational High School, Class of 1946, Houghton College, Class of 1950, and Asbury Theological Seminary, Class of 1953.
At Houghton, he met Mary Jeanne Stewart (11/19/1927-6/18/2014) who was also majoring in religious studies. On September 5th, 1952, Michael and Mary Jeanne were married in her hometown of Norwich, New York.
After graduating Asbury, Michael and Mary Jeanne moved to Wisconsin to serve at the Mt. Pisgah Wesleyan Methodist Church as a licensed minister. In 1955, he became an ordained minister in the Wesleyan Methodist denomination. Rev. Schell pastored the Chestnut Ridge Wesleyan Methodist Church of Lockport, NY from 1955 to 1961.
In 1961 the Schell's moved to East Aurora, where he pastored the Wesleyan Methodist church. In 1966 the denomination name was changed to just the Wesleyan Church. In the late 60s a building fund was started to prepare for church renovations. The original entrance to the church was on Main Street. Plans were made to dig out a complete basement under the church to add classrooms and a large fellowship hall. At the same time, a new entrance and pastor's study would be created on the Maple street side. Once that was completed, the sanctuary was completely reversed, so that the altar was now where the original entrance was located.
During his years at the EA Wesleyan Church (1961-1978) Michael worked several part time jobs around the community. For about a year he worked overnights at the EA police station. He worked with Kenneth Howe and his son Larry who operated the local funeral home. In addition to preaching at funerals, he assisted Larry with riding in the hearse and ambulance. Michael became a substitute mailman for the East Aurora Post Office. He worked full-time as a rural postal carrier for the EAPO from 1976 until his retirement in 1997.
Rev. Schell came to the Java Village Baptist Church in August of 1979. He continued to pastor there until his retirement in 2015. Michael's love of singing was useful when it was time to lead songs during church services. He knew every hymn by heart.
The phrase "he never met a stranger" encapsulates Michael's zest for life. He had a unique gift for remembering names and making everyone feel special. He had laughter and a sense of humor that put people at ease. Michael's infectious personality is probably what people will remember about him. He loved the Lord Jesus Christ and wanted to share that love with everyone.
The family gives special thanks to the nursing staff at Fox Run of Orchard Park for their loving care of Michael F. Schell during his stay from May 2019 to July 2021.
Michael was a loving father of Esther (Victor E) Vallet and Deborah (Henry) Ciniglia; beloved grandfather of Amelia (Alex) Campos, Maryada Vallet, Victor J (Ashley) Vallet, Cynthia Ciniglia, Rachel (Corey) Morris and Michael (Kate) Ciniglia; and four great grandchildren. Michael was also survived by his decade's long friend George Reitmeier.
---