Alumni Link
Obituaries
Published Date: January 4, 2022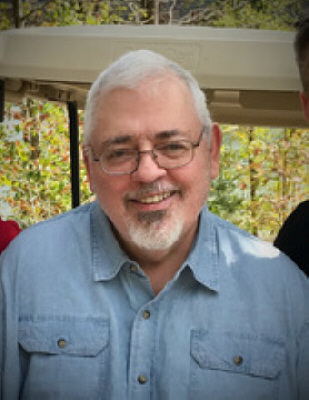 Michael George Albertson, aged 74, of Kalamazoo, Michigan, went to be with his Lord Wednesday, December 15, 2021. Mike was at home with his beloved wife of 50 years, Susan Kay Herbert Albertson. He loved this world and looked to make it better by investing in people. The people that he loved to do this with most was his family.
Mike and Sue's joy were their children, Matt, Danny, and Andy, along with their adopted three children, Tiffany, J.T., and Kimmy Albertson. He also opened his home and his family to Charlie Workman, Robby Workman and Jon Hundley. Each child married brilliantly and Cricket, Anna Lee, Danielle, Marcy, Mary Ann and Jenny were all added to his crew. He loved these extra children as much as he loved his own and bragged about them every chance he had.
Mike was the son of George and Ruth Albertson and one of ten children; Lee, Cliff, Sue, Kathy, Paul, Steve, Rita, Ruthie, and Jerry. Mike adored his grandchildren, Michael, Mattie, Avery, Isaiah, Jack,, Emma, Ethan, Connor, Lindsay, Lizzy, Zach, Logan, Drew, Sarah, Phoebe, Caleb and Abby. Mike was a graduate of Asbury College; he attended Asbury Theological Seminary and was an ordained minister in the United Methodist church. Mike's hope and joy came from his confidence in the love of God for the whole world. He spent his life showering that love on those around him. He loved wholeheartedly and and with a loyalty that gave strength and encouragement to those that had the privilege of belonging to him. He will be missed by so many.
David Phillip Butts, aged 89, of Bogart GA, passed away on Friday, December 10, 2021 at his residence. Dr. Butts was born on May 9, 1932, in Rochester, NY, to the late George and Susie Butts. He was preceded in death by his wife, Velma Walton Butts, and his two brothers, Lawrence and Paul Butts.
After attending Butler University, in Indianapolis, Indiana, David graduated with a degree in biology and political science. Upon graduation, he entered the United States Air Force where he served primarily as a commander of an island post office in Okinawa, and as an adjutant of Whiteman Air Force Base in Missouri. He later served in the Air Force Reserves, earning the rank of Captain.
In August 1958, David married the love of his life, Velma Walton. Together, they enjoyed their family, growing roses, and serving the Lord, through teaching Sunday school classes, church music, and mission support all over the world.
By 1962, David earned his PhD in Science Education from the University of Illinois. Shortly after graduation he and the family moved to Austin, Texas to begin his career of helping teachers teach science. Dr. Butts spent the next 12 years as a professor at the University of Texas in Austin. In 1974, he accepted the opportunity to continue his career as Chairman of the Science Education Department at the University of Georgia. Prior to his retirement in 1996, Dr. Butts wrote science curriculum here and abroad, authored 400 plus books, articles and publications, held leadership roles in professional organizations, earned numerous awards, including the National Science Teacher Association's Robert H. Carleton Award for Outstanding Leadership in the field of science education, and greatly furthered the field by supervising and mentoring hundreds of teachers.
Retirement allowed David to spend more time with his family, tend their sizeable garden of more than 300 roses, manage the family owned apartment complex, teach Sunday School, serve on the board of directors for Asbury Theological Seminary, UGA's Wesley Foundation, and Southern Wesleyan University. He enjoyed his "Lunch Bunch" crowd who met regularly at various local restaurants. David continued his love of learning and read hundreds of books and was most passionate about making a difference in the lives of others.
Dr. Butts is survived by daughter, Carol Butts Montgomery, son, Douglas (Tami) Butts; grandchildren Elizabeth (Mike) Scheine, Christine (Andrew) Eickstead, Patrick Butts, and Rachel Butts; great grandchildren – Sarah, Callie, and Andrew Scheine, Kylie and Austin Eickstead; nephews – Ronnie, Gary, Jeff Butts and their families.
Robert S. Clyde, M.Div. '52, aged 95, originally of Elkhart, Indiana, went to be with his Heavenly Father on Tuesday, Nov. 30, 2021, in Sheboygan Falls, Wisconsin, at Pine Haven Christian Communities, where he had been living since February 2020. He married his wife, Audrey, of Ontario, Canada, on June 19, 1954, at Gospel Center United Missionary Church, South Bend, Indiana.
Robert ("Bob") graduated from Elkhart High School in 1944, after which he served in the U.S. Army Air Corps during the remainder of World War II. He graduated from Bethel College, Mishawaka, Indiana (1950), and then Asbury Theological Seminary, Wilmore, Kentucky (1952). Bob was the first U.S. Navy chaplain from the United Missionary Church, serving aboard the USS Norton Sound, the Navy's first guided missile ship, during the close of the Korean War era. He and Audrey then moved to Ontario, Canada, where Bob served as a professor and dean at Emmanuel Bible College, Kitchener, Ontario and later as a church pastor in the United Church of Canada for many years. Bob and Audrey returned to northern Indiana in 1982, where they were most recently members of Nappanee Missionary Church, Nappanee, Indiana. Bob was an avid reader and story-teller, who loved his family deeply.
Bob is preceded in death by his wife Audrey, who was welcomed home by her Lord and Savior on April 16, 2021; parents Clinton C. and Irene M. (Moyer) Clyde; siblings Agnes Gingrich, Ruby Moore Hunsburger, Francis Clipp, and Chester Clyde; and one grandchild, Matthew Oberholtzer.
He is survived by his four children, Heather (David) Tempas of Sheboygan, Wisconsin; April (Curt) Oberholtzer of Watertown, Wisconsin; Robert (Josie) Clyde of Indianapolis, Indiana; and the Honorable Andrew (Jennifer) Clyde (GA-09) of Athens, Georgia; six grandchildren: David Clyde, Plymouth, Michigan; Aaron (Brittany) Oberholtzer, Madison, Wisconsin; Stephen Clyde, Carmel, Indiana; Madelaine Tempas, Madison, Wisconsin; Brittany (Charlie) Leeds, Fond du Lac, Wisconsin, and Michaela Tempas, Sheboygan, Wisconsin; and one great-grandchild, Elliana Oberholtzer, Madison, Wisconsin.
Roy E. Crawford, M.Div. '55, aged 91, of Chillicothe, Ohio (and longtime past resident of the Chicago area), went home to be with the Lord peacefully on Saturday, December 11, 2021, after a long illness, surrounded by the love and prayers of family. He was born on December 31, 1929, to Zora and Florence Crawford.
After growing up on a farm in Rockbridge, Ohio, Roy graduated from Marion College (now Indiana Wesleyan University) where he met Joaquin L. Friar. They were married on August 16, 1953. Roy continued his training at Asbury Theological Seminary and Northwestern University.
Roy dedicated his life to Christian service, investing his life in the lives of others. In a ministry spanning more than 50 years, Roy served as a United Methodist pastor in Kentucky, a Wesleyan minister in various churches in the Chicagoland area, the District Superintendent of the Northern Illinois District of the Wesleyan Church, a staff chaplain at Hines Department of Veterans' Affairs Hospital and in myriad volunteer roles. Joaquin served alongside Roy as a loving and supportive pastor's wife.
Roy and Joaquin shared a common love for music, with Roy directing choir and Joaquin the organist at many of their churches. Roy's love for music began when joining his three brothers as a vocal quartet that ministered to various churches and on the radio. A lifetime fan of aviation, Roy aspired to an aeronautics career at a young age. This manifested itself in a hobby of building model airplanes, starting on the farm as a boy and culminating with building a model with his grandson.
He is survived by two daughters, Christine (Thomas) Bumgardner of Chillicothe, Ohio, and Angela (Scott) Killian of Winfield, Illinois; five grandchildren, Bethany, Wesley, January, Amber and Elijah; ten great-grandchildren; and many nieces and nephews. He was preceded in death by his parents; his brothers, Harold, Clifford and Kenneth Crawford; and by his wife of 59 years, Joaquin Crawford.
Curtis Allan Deming, M.A. in Christian Leadership '11, aged 60, of Palm Bay, Florida passed away on December 13, 2021 at Holmes Regional Medical Center after a long illness.
Curtis was born on July 10, 1961, in Bloomington, Indiana to Bruce and Ann Deming. He grew up in Cocoa, FL, later relocating to South Carolina, where he graduated from Brooklyn-Cayce High School in 1977. Curtis went on to study Government and International Studies at the University of South Carolina and graduated with a BA in 1980. He married Gina Padgett in 1982, and they remained in the Columbia, SC area until relocating to Melbourne, FL in the early 1990's. He later earned an MA in Leadership from Asbury Seminary in 2011.
Mr. Deming was a well loved teacher, pastor, and mentor to many in the community. He was the founding Teaching Pastor of Melbourne Community Church, a congregation he loved and served to his final days. In addition to his pastoral role, Mr. Deming was a high school teacher for nearly 35 years. He taught a variety of courses, with a focus on AP History, to students at Covenant Christian School for 18 years, and most recently, Calvary Chapel Academy.
Curtis is survived by his wife of 40 years, Gina Deming; his mother Ann Blaylock; his brothers Drew and Todd; his mother-in-law Mary Padgett; his son and daughter-in-law Andrew Deming and Rachel Gant; granddaughter Lilja; and his beloved cats: Toby, Beatrice, and Kevin Wilson. He was preceded in death by his daughter, Allison.
Mark Denham, M.Div. '70, aged 77, of Burlington, went home to be with his Lord and Savior on Monday, November 22, 2021. He was born October 8, 1944, to Bert and Elizabeth Denham in Eugene, Oregon. He graduated from North Eugene High School in 1962, then attended Seattle Pacific College, graduating in 1966, with a degree in Biblical Literature and Missions. It was at SPC where he met Susan Wilson, who would become his wife.
Mark and Susan were married on May 30, 1968, in Bremerton, Washington. Mark attended Western Evangelical Seminary in Portland, Oregon and Asbury Theological Seminary in Wilmore, Kentucky, graduating in 1970, with a masters degree in Divinity. The couple then moved to the Bothell area, where Mark pastored the Northshore Free Methodist Church. He went on to pastor Free Methodist churches in Buckley, Longview and Omak, and then the Christian and Missionary Alliance Church in Burlington. He retired in 2009.
Mark enjoyed reading, gardening, woodworking and many outdoor activities, including kayaking, hiking and camping in the mountains, and was often in awe of God's creation. His greatest desire was for people to know Jesus Christ as their personal Lord and Savior; this was his life's calling. He leaves behind his wife Susan, their 3 children and their families.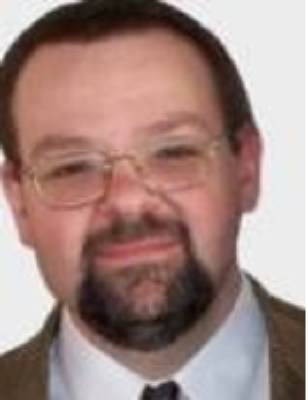 David Roger DeWitt, M.Div. '97, aged 50, passed away November 25, 2021. He was born April 14, 1971, to the late Hubert and Dolores DeWitt. David received his bachelor's degree in Religion from Mount Vernon Nazarene University, Mount Vernon, OH and Master of Divinity from Asbury Theological Seminary, Wilmore, KY. He served as Ordained Minister at the following churches: Laurel Cliff Free Methodist Church—Pomeroy, OH; Crooksville Free Methodist Church –Crooksville, OH; Crosspoint Wesleyan Church – Mount Orab, OH; and Wintergreen Ledges Church of God – Akron, OH. David was a substitute teacher at Crooksville Schools and Western Brown Schools. He also served as Advisor of Truth-seekers 4-H Club in Brown County, OH for 9 years and served on the Mount Orab Christmas Parade Committee.
Along with his parents, David was preceded in death by brother, Steven DeWitt and sister, Rebecca DeWitt. David is survived by his wife of 29 years, Elizabeth DeWitt (Doylestown, OH); daughter, Abigail (Evan) Rayder (Rittman, OH); son, Samuel DeWitt (Doylestown, OH); siblings, Stanley DeWitt (Mount Vernon, OH), Barbara (Raymond) Sander (Delaware, OH), Donald (Krista) DeWitt (Mount Vernon, OH), Patty DeWitt (Mount Vernon, OH); and numerous nieces and nephews.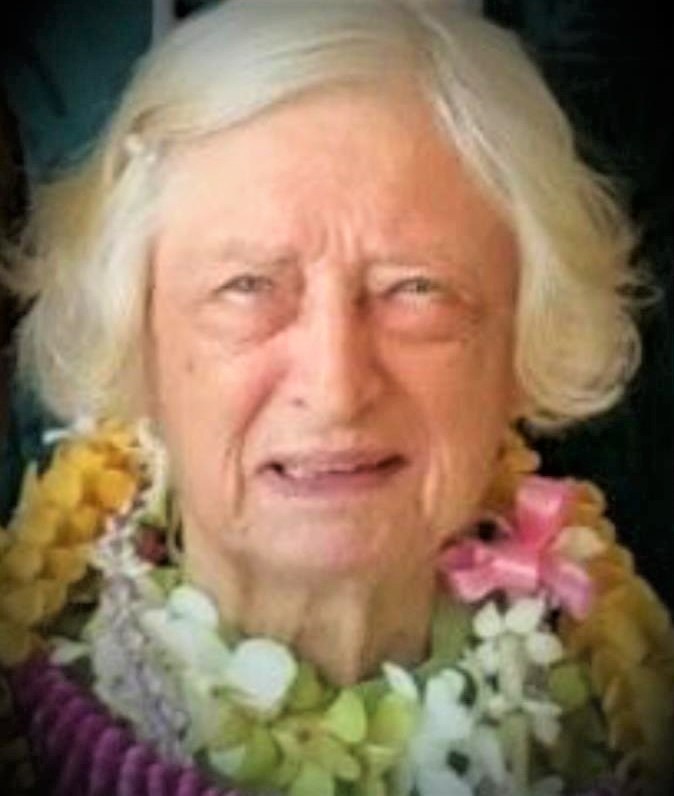 Lila C. Dizon, M.A.C.E. '50, aged 94, previously of Lanikai, Hawaii, passed away of natural causes at Olalani Senior Care residential home in Kaneohe, on October 5, 2021. She was the eldest daughter of the late Rev. A. B. and Irene Clausen of Alabama. She received her bachelors and masters degrees in education at Asbury College in Wilmore, Kentucky, and married fellow student Joseph H. Dizon in 1950 in Honolulu. Lila will be remembered for her musical prowess; Christian ministry, including her booklet "The Lost Sheep"; a love of high tea; and–above all–a gentle, loving spirit which always strove to do and be the best for others. She is survived by children Darian Best (Gordon, d. 1999) and Richard J. Dizon (Winnie) of Honolulu, Hawaii, and Dana L. Ratay (Jeff) of Lake Ariel, Pennsylvania; and grandson Joshua D. R. Ratay of Charleston, South Carolina.
Claudine Hindmand,  M.Div. '57, aged 101, of Mayer passed away on Sunday, November 7, 2021 at Good Samaritan in Waconia. Claudine Hindmand was born February 20, 1920 in Crookston, NE, the daughter of Claude and Cleo (Green) Elliott.  She attended school in Nebraska and graduated from Crookston High School.  Claudine was united in Marriage to Wayne Hindmand, April 18, 1939. Together they were blessed with 1 son and 2 daughters before Wayne's untimely passing at the age of 25.  After her husband's death, Claudine attended college at Wesleyan University in Lincoln, NE and Asbury Seminary in Wilmore, KY.
Claudine taught remedial reading and 2nd and 3rd grades in Lincoln, NE for approximately 15 years.  After receiving her Masters Degree, she prayerfully accepted the position as Dean of Women at St. Paul Bible College (Crown College).  She served the students faithfully and lovingly.  Claudine's position also included teaching several courses.  She enjoyed entertaining many students in her home as well.  She will also be remembered for her keen sense of humor.  After retiring, Claudine volunteered in the Crown College Library for many years. Besides teaching, she knew the importance of following Christ and raised her family to love the Lord.  She will be greatly missed.
Claudine was preceded in death by her husband Wayne Hindmand; parents Claude and Cleo Elliott;  brothers Robert Elliott, Leland (Eileen) Elliott; son Rev. Larry Hindmand; granddaughter Bobbi Jo Jueckstock; grandson-in-law Darryl Pauna.
Claudine is survived by her loving family: daughters Waynetta (Dave) Morningstar of Lincoln, NE; Lynda (Rev. Robert) Jueckstock of Mayer; daughter-in-law Martha Hindmand of Chicago, IL;  grandchildren Julie (Dan) Wiens of Charlotte, NC; Janelle Hindmand of Bourbonnais, IL; Cheri Walz of Lincoln, NE; David (Michelle) Morningstar of Lincoln, NE; Robert (Kristy) Morningstar of Lincoln, NE; Jerry (Christine) Morningstar of Sully, IA; Richard Morningstar of Knoxville, IA; Kimberly (Rev. Phil) Bloomdahl of Plum City, WI; Lisa Pauna of Waverly; Heather Pelnis of New Brighton; 11 great-grandsons; 8 great-granddaughters; sister Sharon Langston of Omaha, NE; nieces, nephews and other relatives.
The Rev. Dr. Roy Lester "R.L." Icard, M.Div. '88, aged 69, of Valdese, passed away Saturday, Nov. 27, 2021, at Prisma Health Greenville Memorial Hospital, following a brief illness. R.L. was born Nov. 17, 1952, in Burke County, to the late John Henry Icard and Beulah Cranford Icard.
He was a longtime pastor and community leader, known for his servant's heart, compassion, kindness, generosity, and love of Jesus. R.L. began his journey at Briary Union Church in Eubank, Ky., from there onto Christ United Methodist Church in Drexel, to the Evangelical Methodist Church of Elizabeth City, to Associate Pastor of Crosslink Church in Rutherford College, and most recently became the Pastor at Arney's Fairview U.M.C. in Morganton. He was also the retired executive director of the Foothills Service Project, which he cofounded with James Ratliff, who he saw as a brother, served currently on the Burke County School Board, and pastored a church at the Burke Mission Station Soup Kitchen. R.L. enjoyed hunting and fishing with his nephews, as well as cooking and BBQing, especially for the annual veteran's fish fry. He loved his community well, and was an amazing man, husband, father, brother, uncle and friend.
In addition to his parents, he was preceded in death by one brother, Wiley Icard.
Survivors include his beloved wife, Penny Wilson Icard of the home; daughter, April Icard of Hickory; two sisters, Altha Newton of George Hildebran, and Janet Stacey of Connelly Springs; one brother, Henley Icard and wife, Linda, of Hendersonville; sister-in-law, Margaret Dixon; sister-in-law, Sonnie Wilson Cook and husband, Dr. Charles Cook; and honorary son, Scotty Donnelly. Also surviving are a number of nieces and nephews whom he loved dearly: Jeff Newton and wife, Dawn, Mike Newton and wife, Kathy, Angie Poteat and husband, Andrew, Barbara Oswald, Pattie Baker, Karen Jones and husband, Buster, David Icard and wife, Brandy, Henley Wayne Icard, Samantha Icard, Dawna Blackburn and husband, Kevin, Monica Mauney and husband, Marshall, and Amanda Daiber and husband, Marcus; great-nieces and -nephews, Robert Jones, Jerry Jones, Amanda and Matt Wheeler, Brittany and Jacob Brittain, Leah and James Ashe, Caroline Oswald, Josiah Oswald, Ariel Poteat, Kaleb and Kalleigh Blackburn, Soren and Ana Daiber, Sarah and Trey McKee, Margie, Rachel and Will Mauney. R.L. also had many extended family and friends, who he loved and lives he impacted through the years.
Rev. Charles A. (Charlie) Kempton, M.Div. '64, aged 93, of Lancaster, Ohio, was promoted to his heavenly home on October 20, 2021 from Buckeye Care and Rehabilitation. He was born on June 20, 1928 in Ross County, Ohio to Herbert and Mamie (Dyer) Kempton.  Charlie graduated from Southeastern (Ross County) High School, Taylor University and Asbury Theological Seminary.  He spent 2 years in Japan and 4 years in Brazil as a missionary. He also pastored in Kentucky and Ohio, was involved in Christian schools and co-founded the Happy Heralds Community Children's Club.
Survivors include three children from his deceased first wife, Lois (Inboden) Kempton: Keith (Paula) Kempton, Bethany (Rob) Fisher and Glendon (Carol) Kempton.  Seven grandchildren, ten great grandchildren and many cousins, nieces and nephews also survive. He was predeceased by his parents, brothers Robert Kempton and Irven Kempton and sisters Doris Biechlor, Helen Seymour and two infant sisters, Rose and Ann; his daughter, Coralie Kempton and second wife Kathleen (Kaye) Kempton.
Raymond Lewandowski, aged 85, entered this earthly stage on March 24, 1936, parented by Joseph Theodore and Josephine Roseanne Krazyniak Lewandowski in Bay City, Michigan. October 8, 2021, Ray bowed low, exited DSC through Heaven's Golden Gates and entered into the arms of his best friend, Jesus.
Growing up on a farm, Ray became involved in 4H, entertaining many by playing the guitar, harmonica and singing. While in high school, he participated in every play produced, kindling his interest in theatre and setting the course for his life. There he found his life's companion, Carole Ann Crandall, whom he married July 19, 1958.
Theatre became Ray's primary focus. He earned his B.A. and M.A. from Michigan State University, and his Ph.D. from the University of Michigan. Ray taught high school and college before moving to Tulsa in 1966 and creating a Theatre program at the new Oral Roberts University. He spent 40 years developing that program and retired as Professor Emeritus. They raised their four children – Bob, Debbie, Steve and Mark to be happy and successful adults. As the children married, the family increased to include 8 grandchildren and 9 1/2 great-grandchildren, and many 'chosen' children from ORU and Tulsa.
Ray served the Tulsa community in many varied places. He was involved in scouting as the Scoutmaster of Troop 946, leading camping activities and Philmont trips. His proudest moment in scouting was watching his 3 sons become Eagle Scouts. He served 10 years as VP of Training for the Indian Nations Council. For these activities he was awarded the Silver Beaver for his life of service to scouting, which he loved doing! Ray also served Young Life, Good Samaritan Health Clinic, Restore Hope, Jenks Garden Club, and Linnaeus Garden. At his church, FUMC, he served in missions, MYF, mentored at Eugene Field School, worked VBS, taught SS, directed "The Living Lord's Supper", and served on many committees and boards.
He loved camping and hiking in the mountains, leading retreats, taking family excursions with Tulsa Rock and Mineral Society, building an "N scale" model train diorama, building a retreat center on Lake Tenkiller, and traveling to America's National Parks, and to London, Italy, Greece and Turkey to see the theatres he had taught about.
Rev. Michael Edward Long, M.Div. '84, aged 65, was welcomed home, into the arms of his Jesus, Thursday, January 7, 2021. In his own words, this is not a goodbye, just a see you later! Born May 17, 1955 in Riverside, California, he spent a few formative years in the Upper Peninsula of Michigan, with the remainder of his childhood in Eaton Rapids, Michigan. Aside from his years at Asbury Theological College and Seminary in Wilmore, Kentucky, he lived his life in the great state of Michigan. Mike is survived by his loving wife of 20 years, Jeanie Long; his sisters Patricia (Don) Gilbert and Kathryn (Ken) Burger; his amazing children, Jennifer (David) Bellairs; Jessica (John) Lemyre; Benjamin (Kathryn) Long and Alison (Jay) Long; his caring stepchildren, Stacy (Chris) Remy; Veronica Watson; Jayson (Yu-Ting) Adler and Stacey (Adam) Holtcamp along with 20 uniquely wonderful, loving grandchildren. He was preceded in death by his parents Richard and Ellen Long.
Mike earned a Master of Divinity and a Master of Business Administration. Among the many churches he pastored or assisted in are First UMC of Eaton Rapids, Grawn UMC, Somerset Center UMC, Rosebush UMC, Clare UMC, Geneva Hope UMC, Grand Traverse House of Prayer, Traverse Bay UMC, Peninsula Bible Church of Traverse City, Central UMC (The Corner) in Muskegon and Twin Lake UMC. One of the quotes he used often was from Mark Twain; "It ain't the parts of the Bible that I can't understand that bother me, it's the parts that I do understand." Throughout all his life, whether serving as a pastor, or filling in some other needed role, his heart was to serve others while becoming the literal hands and feet of Jesus, to a world that was hurting around him. His most beloved passions were family and serving Jesus. He loved filling up spaces with music – particularly if it was around a campfire. From family nights gathered round a fire, singing songs softly in the night – to getting 300+ kids worked up into a "Father Abraham" frenzy at Creative Arts Camp – a life of music and service were where things really made sense for him.
Mike's God given talent for music was spurred on by the memory of his own father, whose musical legacy has carried on through every subsequent generation. While guitar and piano were his favorites, Mike could play just about any instrument he picked up, and was almost always singing. He often wished he could be everywhere at once, in order to run the sound equipment, direct, play the instruments, while singing both melody and harmony at the same time. He was so excited when he got to attend a Phil Keaggy concert and then got to meet and talk with him after. Music was an all encompassing life passion. Mike also had great talent for computers, mechanics, electronics, and woodworking. He loved his never ending projects, building things, and taking things apart. He was known to say that he knew enough about some things to be dangerous, and if he didn't already know, he would learn. He would call himself a Jack of all Trades; Master of None. Pastor Mike exhibited a larger-than-life self, with a peaceful spirit and demeanor. He became the calm in a storm to many who took their hurts to him for expression in a safe space. His love, joy, peace, patience, kindness, goodness faithfulness, and self-control were emulated in his very act of living a life of service to The One who called him home. He will be missed greatly here on Earth, but he is celebrated even more now in Heaven's eternity.
Jeremiah "J" Peaslee, aged 48, passed away due to complications with COVID-19 on Monday, November 22, 2021, in Pueblo, CO. J is survived by his wife of 20 years, Sara A. Hammersmith Peaslee and his sons, William G.H. Peaslee and Maximillian A.H. Peaslee of Pueblo West, CO. Also surviving are his mother, Linda S. Peaslee (nee Reynolds) of Pueblo, CO; his father, James L. Peaslee of Boston, MA; his brother, Caleb A. Peaslee (Leah) of Pueblo, CO; his father-in-law and mother-in-law, George F. Hammersmith, Jr., and Vicki G. Hammersmith (nee Hotop) of Westcliffe, CO; his sister-in-law, Andrea E. Sandefur (Andrew) of Wasilla, AK; his sister-in-law, Laura E. Griess (Jason) of Lincoln, NE; his brother-in-law, George F. Hammersmith, III of Pueblo West, CO; William and Jolene Hotop of Surprise, AZ, devoted grandparents of Sara; and numerous uncles, aunts, cousins, nieces, nephews, friends, and co-workers. He was dearly loved and will be greatly missed by all who knew him.
J was born in Pueblo, CO, graduating from South High School in 1991. He enjoyed being part of the Rifle Team and ROTC. After graduation, he entered the US Navy, where he served faithfully for six years as an electronics technician. In 1997, he returned home to Pueblo and attended the University of Southern Colorado, earning a B.S. in Computer Information Systems with an emphasis in Mathematics in 2000. While in college, he met his wife, Sara. They married in 2001 and built their home in Pueblo West where they raised their two sons, William and Max. J also earned an MBA in Finance at Colorado Technical University in 2007.
J worked in technology customer support for Hewlett-Packard, Oracle, and Xtivia during his career. He was gifted by God to serve others, whether at work, home, church, or with family and friends. J loved shooting sports, and spent many wonderful hours on the shooting range with his sons, brother, cousin, and best friend. He was a patriot who loved and served his country, and will be interred with the military honors due him at the National Cemetery in El Paso County, CO. A special thank you to the medical team at Parkview Medical Center in Pueblo, who cared for J during his final days with incredible compassion. Memorials may be sent in honor of J to Asbury Theological Seminary in Wilmore, KY.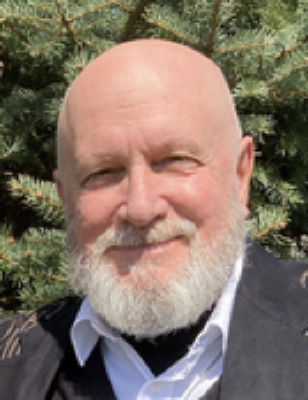 Jimmy Lee Poole, M.Div. '84, aged 74, of Metamora, IL passed away at 8:10 am on Wednesday, December 8, 2021 at Unity Point Health-Methodist in Peoria, IL. He was born on August 27, 1947 in Des Moines, IA to Raymond L. and Dorothy E. (Broshius) Poole. He married Beckie J. McAllister on June 8, 1973 in Ottumwa, IA.
Surviving are his wife, Beckie of Metamora; son, Joshua (Angela) Poole of Metamora; daughter, Mary Baird of Fort Collins, CO; grandchildren, Lauren Poole, Matthew Poole, Hunter Poole, and Aiya Baird; and sister, Patricia (Raymond) Bennett of Centerville, IA. He was preceded in death by his parents and brother Mike Poole.
Jim taught and coached football and baseball at Hillsboro High School in Hillsboro, IL for eight years. He was called into the ministry and graduated from Asbury Theological Seminary in Wilmore, Kentucky in 1984. Jim served as a minister in the United Methodist Church in both Kentucky and Illinois for 32 years. He has now graduated to heaven! To God be the Glory!
Jim's legacy lives on within the lives of so many he touched over the years through his faith and ministry. He was a gifted preacher and teacher of God's word with a generous, servant's heart, helping so many receive and come to know our hope in Christ Jesus. Jim was adored by his family and grandchildren. He would go to great heights to create fun and unforgettable memories full of laughter. He enjoyed writing books and journals for his family, and spent years perfecting his "man cave" full of uniques, keepsakes, and artwork from the grandkids, all items he cherished and called his "memory catchers." He will be remembered for his faith, hope, and love.
Geneva Bell Main Proffitt, M.A. in Christian Education '99, aged 89, of Mount Airy passed away at the Joan and Howard Woltz Hospice Home in Dobson. Mrs. Proffitt was born on September 20, 1932, in Watauga County, North Carolina to the late Charlie James and Clemmie Elizabeth Riddle Main. Geneva was a loving wife, mother, grandmother, great-grandmother, sister, and friend. She will be deeply missed by all who knew her.
Left to cherish her memories are her daughters and son-in-law, Julia Ann Proffitt Owenby, Margaret Proffitt Des Roches, Barbara (Proffitt) and Larry Blood, Gail Proffitt; a son, Charles Harrison Proffitt; grandchildren and spouses, Stephen and Betsy Owenby, Mary Leigh and Ben Altom, Richard and Tabitha Des Roches, Tessa Des Roches, Matthew and Allison Blood, Andrew Blood, Michelle and Tyler Hudson, Kelly Richardson, Charlie Proffitt, Taylor Kernodle, Daniel Proffitt; nineteen great-grand-children; a brother and sister-in-law, Joseph Ronda Main and Jane; along with numerous nieces and nephews.
In addition to her parents, Mrs. Proffitt was preceded in death by her husband, Rev. Baxter William Proffitt; a son David Baxter Proffitt; a grandson, Seth Kernodle. Geneva was missionary supporter, an avid reader, and a life-long learner. She took classes at Surry Community College and Duke Divinity. She also obtained a BS in Biblical Studies and a BA in Theology and Ministries at Toccoa Falls Bible College in 1994. She then obtained her Masters of Christian Education from the Asbury Theological Seminary in 2000.
Paul Warren Runyon, M.Div. '75, aged 75, passed away Thursday, Dec. 16, 2021, at Dupont Hospital in Fort Wayne, Ind. Born July 9, 1946 in Cadillac, Mich., the second of nine children, he was a son of the late Lawrence and Leilah (Hartgerink) Runyon. On Nov. 29, 1969 Paul married Barbara Rank at Burr Oak Missionary Church. During their 52 years of marriage, Paul and Barbara served together teaching, pastoring, and as missionaries. Their service took them to Ohio, Kentucky, Michigan, Indiana, the Dominican Republic, Jamaica, and western Kansas.
He graduated from Bethel College, Mishawaka, Ind. and was ordained in the Missionary Church. He later completed Master's degrees from Asbury Theological Seminary and Grace Theological Seminary, and a PhD from Concordia Theological Seminary. He will be remembered as a loving husband and father, a life-long student, teacher, pastor, and friend. He constantly pursued a deeper understanding of God, God's Word, and the world. His passion was for teaching others, living out his Christian beliefs, and was willing to serve God whenever and wherever he and Barbara felt called. Paul is survived by his wife, Barbara; his son and daughter-in-law, John (Eliana) Runyon of Lynn, Mass.; and daughter, Andrea Runyon of Fort Wayne, Ind. and Chad, Africa; grandchildren, Christopher and Daniela; eight siblings; numerous in-laws, nieces and nephews, and great-nieces and -nephews.
Noriko Shudo, aged 93, was born on March 1, 1928 in Meguro, Japan. Her father was Saburo Uehara. Her mother died when she was 3 years old and her name was unknown. When in elementary school, she received the "Kagayaku Bushido" award for her calligraphy work, which was displayed in her school. She was an honor student, excelling in academics and athletics. She was the fastest runner among the female students. During Junior High School, she did a lot of housework, since she did not have a mother. Her aunt lived nearby and helped out a lot. Noriko graduated Tokyo Metropolitan Meguro High School in 1945 with honors. Admission into a government school was very competitive, since there were only 6 female high schools in Tokyo. After graduation, she got a job as a telephone operator through a newspaper ad at a telephone company operated by the U.S. Occupation.
Since she studied English at an American Missionary school in Aomonoyokocho in the Shinagawa ward, she was able to land a very good paying job. This helped her family immensely after the war. She also learned to play piano and English songs. She loved to sing and eat chocolates handed out by GIs. She married Kunihiro Shudo in 1951, a Christian and graduate of Tokyo University of Foreign Studies. They moved to the United States in 1952 where Kunihiro attended Asbury Theological Seminary in Lexington, Kentucky to become a minister. Daughter Etsuko and son David were born in 1954 and 1955. After becoming a minister in 1958, they moved to Elroy, Wisconsin where son Daniel was born in 1959. In 1960, they moved back to Tokyo, where Kunihiro got an assignment at the Tokyo Union Church in the Aoyama ward.
Kunihiro quit the church in 1962 and together with Noriko opened an English conversation school in the Shimotakaido area in the Setagaya ward. The school was the first of its kind at the time and was very successful. In 1970, Noriko and Kunihiro divorced. Since Kunihiro would not pay tuition for the kids to continue at American schools in Japan, Noriko moved with her 3 children to Los Angeles to stay with the Tsuneishi family in 1971. She met Ms. Frances Tsuneishi, a Japanese American who worked at the missionary school in Japan. Frances, her 2 brothers Hughes and Noel were very kind and generous to take in a family of 4 into their home.
Noriko found work at the Mitsubishi Bank in Little Tokyo and did translation work on the side. Her daughter Etsuko and David worked part-time jobs while in high school to help out. On October 19, 1979, Noriko became a U.S. Citizen. She also attended East Los Angeles Community College, where she received her Associate degree. Noriko had a tough life after the divorce, but worked hard and took care of her family. She believed that her faith in God gave her strength to persevere through the trying times. Noriko loved her family and enjoyed attending her grandchildren's activities. She had a special connection with her daughter in-law LuAnn. Even with dementia, Noriko would remember LuAnn and say her name when shown a picture, but couldn't recognize her sons and daughter!
She loved music and enjoyed singing, playing piano and organ at the Issei Baptist Church in Los Angeles. She played piano at the Sakura Intermediate Care Facility whenever she wanted, which made her happy. She also played songs on piano by memory at Kei-Ai Lincoln Heights up until 1 week before her passing. She passed away peacefully in her sleep on November 21st at the Kei-Ai Healthcare Center in Los Angeles. Noriko is predeceased by her father Sabura Uehara. She is survived by daughter Etsuko, sons David and Daniel; grandchildren Justin, Tachi and Miko; her brother Mitsuharu Uehara, Sister in-law Yoshie; nieces Wakana Tanabe and Azusa Uehara; and grandnieces Karen and Akane Uehara.
David Alan Walton, M.Div. '93, aged 57, passed away on Thursday, August 23, 2018, at his residence surrounded by his loving family. Born June 27, 1961, in Bedford, he was the son of James and Martha (Harrison) Walton. He married Evalyn Adamson on November 21, 1987.
Due to his devotion to Jesus Christ, David dedicated his life to the ministry. His mission work included the Free Methodist Church, Medical Ambassadors International, and SIFAT. With an emphasis on teaching sustainable agriculture, he traveled to Africa, Asia, and Central America. David served in the Peace Corps in Grenada. He shared a love for hunting, fishing, trapping, gardening, beekeeping, and reading.
Surviving are his wife Evalyn Walton of Clay City, children Daniel (Kristi) Walton of Indianapolis and Hannah Walton of Clay city, parents Jim and Martha Walton of Mitchell, and sister Jamie (Troy) Young of Mitchell.
Candace Iris Mayo Ward, M.Div. '09, aged 72, of Lexington, beloved wife of 52 years to James P. Ward, passed away Saturday, November 14, 2020 at Homestead Nursing Home. She was born March 27, 1948 in Texarkana, TX, a daughter of the late David C. and Iris Wood Mayo. Candace was a graduate of the University of New Mexico with a Bachelor of Science degree and obtained her Master of Divinity from Asbury Theological Seminary. Candace was a former office manager for Media Works Inc. and a member of Nicholasville United Methodist Church. Besides her husband, she is survived by: two sons, Christopher David (Melissa) Ward, and Timothy James (Heather) Ward; a granddaughter, Lillian Nichole Ward; and a sister, Constance Lynn Nave. Besides her parents, she was preceded in death by a brother, Randall David Mayo.
Rev. Dr. Edwin Leon Willis, M.Div. '89, aged 69, passed away at his home on October 29, 2021 in Madison, FL. Rev. Dr. Willis was born October 1, 1952 in Madison, Florida to Linton Leon Willis and Ila Eunice Greene Willis. He was a 1970 graduate of Madison High School where he was a member of the FFA and the Beta Club. Following High School, he attended North Florida Junior College where he earned an A.A. Degree. He then attended the University of Florida where he earned a Bachelor of Science Degree in Animal Science. He went on to earn an MBA from Valdosta State College, a Masters of Divinity from Asbury Theological Seminary, a Masters Degree in Marriage and Family Counseling from Troy University, and a Doctorate of Divinity from Covenant Theological Seminary in St. Louis, MO. He also earned his Certificate for Certified Public Accounting from the state of Georgia. He was of the Methodist faith and an Ordained Full Elder Member of the South Georgia Annual Conference of the United Methodist Church. Rev. Dr. Willis served faithfully over churches and charges of the South Georgia United Methodist Conference for more than 30 years. He was a colonel in the Jaycees in Albany, GA and a member of the Lions Club in Donalsonville, GA. In his spare time, he enjoyed playing and listening to Bluegrass, Gospel, and Country music. He played the guitar, piano, mandolin, and steel guitar, and was the founder of the Madison Chapter of the Song Farmers of Florida. He was preceded in death by: his parents, Linton and Ila Willis; an Aunt, Cleo Willis; and his father in law, Marshall Jordan.
He is survived by: his wife of 35 years, Lu Ann Jordan Willis; 3 sons, David Jordan Willis, of Savannah, GA, Daniel Tate Willis, of Bluffton, S.C., and Benjamin Brady Willis, and wife Kaylie, of Madison, FL; 2 sisters, Linda Ruth Turner, and husband Leroy, of Dothan, AL, and Amelia Ann Mulkey, and husband Boss, of Madison, FL; as well as a host of nieces, nephews, other relatives, and friends.
Warren Wilson, M.Div. '47, aged 100, completed his life's journey on earth and entered the waiting arms of Jesus on December 1, 2021, when his heart completed its God-measured days. "Yet, God remains! He is the strength of my heart" by his witness to all of us (Psalms 73:26). He is now reunited with Ruth, his bride of 69 years, who preceded him in 2014.
Warren was born to Amos and Ada Wilson in Oswego, New York, on May 29, 1921. After graduating from Kentucky's Asbury University, Warren completed his Master of Divinity at Asbury Theological Seminary in 1947. He then pastored churches in New York and Ohio for 31 years. Along the way he and Ruth had five children: Karen Machovina of Norfolk, VA; Jean (Craig) Inscho of Columbus, OH; Gary (Jayna) Wilson of Chesapeake, VA; Tim (Laurie) Wilson of Canton, CT; and Annette Wilson of Suffolk, VA. Included in the family tree are 12 grandchildren and 22 great-grandchildren.
On retirement from the pulpit, he and Ruth moved to Virginia Beach in 1979 where their ministry continued with deep relationships among many friends, neighbors, and everyday people. No one was a stranger.
Our family is grateful to the many friends who shared their love, prayers, and many kind notes during and after his Homecoming. Unable to leave home for the past several years, Warren was always thankful to receive communion from his close friends at Kempsville Presbyterian Church: Bob O'Brien, Frank Latham, Gary Howell, and Pastor Benjamin Williams. We would also like to thank Marty O'Rourke, Dad's pastor at Church of the Messiah, for his faithful support and care during his later years. Finally, our warm appreciation goes to the staff of Beth Sholom and Karen Shaver of Suncrest Hospice for their loving attention to his final needs before Glory.
Joyce West Witherington, aged 95, went to be with the Lord on Wednesday November 17, 2021. She is survived by her brother, James Arthur West Jr. of Shelby, NC and her two children, Ben Witherington, III of Lexington, KY. and Laura Joyce Witherington of Wilmington, NC She was preceded in death by her husband of 60 years, Ben Witherington Jr. on November 28th 2008 and her granddaughter Christy Ann Witherington on Jan. 12, 2012.
Joyce's life revolved around three things—her Christian faith, her family and friends and her great love of music. From childhood she was always in the church, took piano lessons, and loved learning, including learning more about her extended family and ancestry. Joyce attended Women's College in Greensboro (now UNC-Greensboro) and graduated with a degree in music theory and performance. She went on to get her Masters there in Music Education. It was there where she met her husband to be, and there she got married, with her two children coming along in the early and mid-1950s in High Point, NC.
All the while, she was teaching piano in the home, and in due course in three colleges— UNC-G, Salem College in Winston Salem, and later when the family moved to Charlotte in 1970 at Queens College. She also taught piano at Country Day School in Charlotte. In Wesley Memorial Methodist Church in High Point, in Myers Park Methodist Church in Charlotte, and in Grace Methodist Church in Wilmington she would regularly play music for classes and services, on retreats, and occasionally she would sing in the choirs as well. In addition, she was President of the UMW at Myers Park UMC for several years, and President of the Piano Teachers Forum in Charlotte in 1981-82. Always an avid reader, she belonged to the oldest and longest running book club in America—the Virginia Dare Book Club.
---
One response to "Obituaries"