Alumni Link
Obituaries
Published Date: August 2, 2022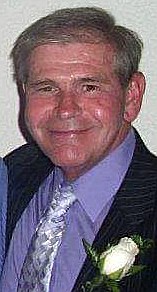 Bobby Dale Barton, M.Div. '91, aged 64, of Mobile, AL passed away unexpectedly at his home February, 2021. Bobby was preceded in death by his mother, Nona Vee Barton; father, Don D. Barton. He is survived by his two children; Brithany Barton-Ferrell and husband Nathan of Richlands, VA; and Bryant Barton of Seymour, TN. Two grandchildren, Emmalyn Ferrell & Isaiah Ferrell. Several siblings, Glenn Barton (Debbie) of Lucedale, MS; June Groome (Gene) of Lucedale, MS; and Donna Jean Barton (Denise) of Theodore, AL. Bobby also had a host of nieces and nephews.
Bobby received a Master of Divinity from Asbury and spent nearly 30 years as an ordained minister for the United Methodist Church as a 'Circuit Rider', serving in many church appointments before his retirement in 2010. Bobby served all over the Mississippi Conference and Holston Conference in TN.
He was an avid gardener, and loved to spend his days working in his yard and tending to his koi ponds that he built by hand. He could turn any dark and desolate landscape into an oasis. He will be missed greatly by all.
Marvin Luverne Boelman, aged 74, was born to George and Johanna (Kampman) Boelman on November 22, 1943, at De Buhr Sisters Maternity Home in Aplington, Iowa. At the age of four, Marvin entered kindergarten at the German Township District No. 1 Country School in Grundy Center, Iowa. Marvin also attended church, catechism and Sunday School at the First Reformed Church in Aplington. At the beginning of the seventh grade, Marvin entered the Aplington Community Schools graduating from high school in May of 1961.
Beginning at the age of nine, Marvin took piano lessons from Henry Kramer in Ackley every Friday afternoon. At the age of twelve, he also began to take organ lessons from Mr. Kramer. He soon began playing the organ for church and for weddings of relatives. During high school, Marvin competed in both the vocal and piano state music contests, earning numerous superior 1 ratings. Also during high school, Marvin worked for Carl Bergman in rural Buck Grove at Carl's hog buying station, loading and unloading hogs and the general care of the facilities. Later in high school, Marvin worked at the egg buying and processing business in Austinville with his cousin, Wayne Brass.
In the fall of 1961, Marvin entered Northwestern College in Orange City, Iowa. Marvin graduated from Northwestern College in May of 1965 with a major in Humanities. During his college years, Marvin participated in the Choral Readers Group that traveled extensively throughout the United States during spring breaks. During his junior and senior years at Northwestern, Marvin was a member of the Acapella concert choir traveling to both the east and west coast during spring break.
After graduation from Northwestern, Marvin accepted a sixth grade teaching position at the Grundy Center Community Schools. During this time, Marvin earned his Master's Degree in Elementary Administration from Northeast Missouri State University. Marvin then taught elementary school in Ames, Iowa, before accepting an elementary principalship at the Adair-Casey Community Schools. Later he served as elementary principal at the Union-Whitten Community Schools and the Brandon Valley Community Schools in South Dakota. After a number of years as an elementary principal at Brandon Valley Community Schools, Marvin began teaching in the Sioux Falls Community Schools and taught there for 20 years until his retirement.
Throughout the years, Marvin played for over one hundred weddings and many funerals. He also played the organ for church services at the Hilltop Methodist Church in Sioux Falls, Pleasant Valley Reformed Church in Holland, Iowa and later in the United Methodist Churches in Iowa Falls, Iowa and Alden, Iowa.
In the summer of 1975, Marvin married Patricia Kock in Lennox, South Dakota. Marvin and Pat enjoyed over twenty-five years of marriage working and living in Whitten, Iowa, Valley Springs, South Dakota and Sioux Falls. They traveled the United States and Europe extensively, remaining lifetime friends.
Nearly three years ago, Marvin fell and broke his ankle extensively. The injury took Marvin to the Maple Manor Nursing Home in Aplington where he resided until his passing on Monday, October 1, 2018, from congestive heart failure. He is preceded in death by his parents, George and Johanna Boelman; and his sisters-in-law, Julie Boelman, and Jean Kock; and father and mother-in-law, Fred and Dorthea Kock.
Marvin is survived by one brother, David Boelman of Belmond, Iowa; one sister, Sharon (Walt) Staude of Canton, South Dakota; former wife, Patricia of Sioux Falls; nephew, Brandon Boelman and his wife, Valerie and their sons, Broderick and Kellen of West Des Moines, Iowa, Jesse Kock of Sioux Falls; nieces, Erin and her husband, Mark Szobo and their daughter, Eliana of Avon, Minnesota, and Danielle and her husband, Sean Erkonen of Sioux Falls; and brother-in-law, Dan Kock of Sioux Falls.
Often when David would come to visit Marvin at the nursing home, Marvin would be in his room with his Bible laying on his bed and he would be reading it from his wheel chair. Marvin knew this promise when our Savior said in John 14, "Let not your heart be troubled: ye believe in God, believe also in me. In my Father's house are many mansions: if it were not so, I would have told you. I go to prepare a place for you.  And if I go and prepare a place for you, I will come again, and receive you unto myself; that where I am, there ye may be also." Today, Marvin is residing in one of those mansions. Blessed be the Lord!
Anne Vesser Kelley, aged 93, was the wife of the late Jack C. Kelley who pastored many United Methodist churches in Florida. Anne was born in Knoxville, Tennessee of Glen and Molly Vesser and is survived by her brother Buddy Vesser of Knoxville. Anne and Jack were married after his return from WW II and his graduation from the University of Tennessee and Asbury Seminary in 1951. She was a devoted wife to "Jack and Jesus" for 70 years as they ministered throughout Florida serving Jesus and the Methodist Ministry.
Phyllis Ann Kilbourn, M.Div. '78, aged 80, passed away on Friday, Mary 27, 2022, at her home. Born in Cass City, Michigan, Phyllis was a daughter of the late Lester Kilbourn and Irene Englehart Kilbourn. Ministry was her life. She was a missionary in Kenya and Liberia for 25 years. After returning to the United States, she started two mission groups: Rainbows of Hope and Crisis Care International (help for children who have been traumatized).
Phyllis is survived by her siblings, Sharon I. Minor (Clarence) of Fort Mill, Daniel Kilbourn of Alabama, and Donald Kilbourn of Michigan. She was preceded in death by her brother, Gordon Kilbourn; and Shirley Birkheimer.
Jeffery E. Long, M.Div. '82, aged 66, passed away on Friday, July 15, 2022, at Strong Memorial Hospital.
Jeff was born the son of Elliott and the late Ginny (Moss) Long on September 29, 1955, in Memphis, TN. He was raised in Mayville, NY attending Mayville schools. Jeff married the love of his life, Beth (Mattke), on January 1, 1977, in Buffalo, NY and graduated from Asbury Theological Seminary in Wilmore, KY. Jeff and Beth then moved to Holmen, WI where they planted a church for five and a half years. They then moved to Wolcott, NY where they revitalized and pastored a church for 7 years. Jeff and Beth then moved back to Asbury Theological Seminary to pursue his Doctor of Ministry. A few years later, Jeff and Beth settled in Farmington, NY where he faithfully pastored Farmington United Methodist Church for twenty-three years before retiring on June 27, 2021. Jeff spent his last year traveling with his bride, Beth, and continued to mentor pastors and church planters. Jeff's priority was his family, including his two sons Bryan and Brent and their families. He also found time for bike riding, encouraging others, fantasy football, and cheering on the Buffalo Bills.
Jeff will be remembered by his loving wife, Beth Long, children Bryan (Molly) Long and their children Mia, Micah and Rudy, Brent (Amy) Long and their children Vander and Kyler, his father, Elliott Long; brother, Jerry (Christine) Long, and many other members of his extended family.
Joan Shinew Mason, aged 94, of Lexington, KY, beloved wife of the late Ellsworth Mason, went to be with her Lord on June 17, 2022. She was born to the late Homer and Bertha Kramer Shinew on May 6, 1928 in Cygnet, OH. Joan was a member of Centenary United Methodist Church.
After receiving her bachelor's degree from Otterbein College, Westerville, OH, she worked as an English teacher in Utah. She then earned a master's degree in library science from the University of Michigan. Joan was a librarian at Bellingham, WA, Coe College, Cedar Rapids, IA, SUNY-Syracuse (NY), Akron Art Institute, and Colorado College. After Ellsworth's retirement, the family moved to New Zealand for a year. The Masons moved to Lexington in 1988.
Joan loved her Lord, her church, her friends and her family. She loved to travel and was an avid gardener and amateur photographer as well as an excellent cook. Helping people was very important to her, she was always reaching out to those whom needed a hand. She had many lifelong friends and she enjoyed and appreciated people.
Survivors include three children, Sean Mason (Laura), Kay Morice (Bill), and Joyce Mason (Jim Lande); five grandchildren: Nathan, Josh, Charlotte, Michelle, and Elizabeth; four great-grandchildren; and her nephews, James (Cindy) Hampshire and Jon (Leslie) Hampshire of Ohio. The family would like to express their appreciation to Joan's many friends who visited her in the last weeks of her life as well as all of the incredible people at Centenary United Methodist Church and the Agape class. She loved you all so much!
Kalyani Nelson, M.Div. '70, aged 80, was born on March 22, 1940 in Vellore, India and she entered eternity December 8, 2020 in Riverside, California, U.S.A. Kalyani and Raj Nelson were married just two months short of 58 years. She was a thoughtful wife and a godly mother. Kalyani raised two sons, Joshua and Deepak. She also took care of the family when Raj was called to minister in India.
Raj and Kalyani ministered at the University of California, Riverside from 1989 to 2018. A diverse range of students attended University Christian Fellowship. Kalyani fed them with delicious Indian food every month. Students described her as "loving and generous" and "passionate and outspoken." She was indeed passionate about presenting Jesus Christ as her Lord and Savior, whether in the grocery store or at the bank. Even in the decorations of her especially clean living room, one can see the life of Jesus Christ depicted from the Nativity Scene to the Empty Tomb!
Kalyani led a very busy life. She taught special education for Fontana Unified School District. She spent much time in intercessory prayer for others. She was passionate about teaching God's Word and taught a women's Bible Study group from 1984 to 2004. One of her studies is a published, full-length Devotional Commentary on the book of Revelation, which has been well received by missionaries, ministers, and Christian families alike.
Kalyani led a very painful life. She suffered with rheumatoid arthritis for over 20 years, telling a friend, "Pain is my constant companion." Even in pain, she was faithful in carrying out the many aspects of her own ministry to others, and of being a loving wife and nurturing mother.
Kalyani Nelson was a committed Christian, and a dedicated disciple of Jesus Christ – She was dedicated to developing and loving so many other disciples of Jesus Christ.
Kalyani was preceded in death by her son Deepak. She is survived by her husband Raj and her son Joshua.
The Reverend William A. Parker, III, aged 76, passed away peacefully on September 24, 2021, at Bethany House in Auburn. He was a wonderful husband to Linda, a loving father, grandfather, brother, and friend. Bill was born in Birmingham, Alabama on February 11, 1945, to William A. Parker, Jr. and Arzola Johnson Parker. He graduated from Ensley High School, Anderson University (BA), Georgia State University (MS), and attended Candler School of Theology.
Bill was a man of many gifts and talents. However, he was uncomfortable speaking of them. So, we will speak of them now. His career began as an administrator for an extended care/nursing home facility and encompassed many turns along the way. His career included working for the Georgia Office on Aging, Project Focus (now known as the Area Agencies on Aging), and AARP in its early years. The one common theme in all Bill endeavored to do was service. His humble and gentle spirit were a dynamic part of his ministry. Though he had many fulfilling roles along the way, nothing suited him better than serving as hospice chaplain for Chattahoochee Hospice. A position he actually held part-time in the late 1980's and came back to from 2007 until his retirement.
Bill also served as pastor of many churches in the area. He was pastor of Oak Bowery United Methodist Church until his death. In 1994, Bill married Linda Ray Batson and his life was complete. Anyone that knows Bill and Linda know how close they were as a couple. If you were ever with Bill when Linda called, as he hung up, he would look at the phone and exclaim, "God, I love that woman!"
Motorcycles, camping, and any outdoor activity with Linda were his favorite pastimes. Bill was preceded in death by his parents, William A. Parker, Jr. and Arzola Johnson Parker; his daughter, Kristin Parker; his brother, Bob. He is survived by his wife, Linda; his son Chris (Jennifer) Parker; daughter, Penelope (Jimmy) Strater; Bill's bonus children, Jenny Batson and Jeff Batson; grandchildren, Meredith and Zoe Parker, Thomas and Melinda Strater; sister in law, Sharon; nephew, Terry (Kathy) Parker; nieces, Connie (Robert) Poteete, Cathy (Sam) Byrd.
Dr. Dennis Powell, D.Min. '00, aged 61, passed away on July 21, 2022.
Dennis was a man devoted to his family and his faith. He earned two Master's degrees in Divinity and Arts of Religion from Oakland City University and Doctorate of Ministry from Asbury Theological Seminary. He served with General Baptist National Missions for 14 years, ministering in Florida, where he was a pioneer with the YES (Youth Evangelism Service) and planting churches across Illinois and Southern Indiana. Dennis then served as pastor in Arkansas for another 14 years before moving to Clay, Kentucky in 2017 where he pastored Redeeming Love Church for a time. He also worked with Intervarsity Christian Fellowship Campus Ministries for 7 years as Regional Director. His passion for a life of service and witness to the Christian faith was obvious to all who interacted with him. Always the encourager, he enjoyed cheering on and coaching cross country and track and field student athletes in both Arkansas and Webster County where he could be heard cheering on the far side of the course. His far-reaching impact will never be known this side of eternity.
Dennis is survived by his wife of 36 years, Pamela Noel Powell. He is also survived by his three children: Austin Powell and family: wife Jessica, son William, and daughter Dora; Amy Cook and family: husband Christopher, and son Tucker; and Andrew Powell; his three siblings and families: Greg and Myra Powell, Janet and Jeff Stearns, and Terry Powell; and his parents: Gilbert and Anna Powell.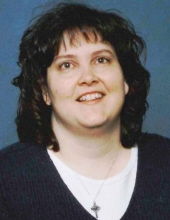 Dr. Sandra Jo Robinson, aged 54, went home to glory on January 22, 2017. Sandy Robinson's life was characterized by her deep faith in Jesus and her love for friends, neighbors, and church. As an optometrist, Sandy helped people see, and as a follower of Jesus, Sandy helped people see God's grace. She loved her god-children, Jack and Brooke, and spoke with them nightly. Sandy was a founding member of Sycamore Creek Church, and served in several capacities including as a worship leader. When her health kept her from doing the things she loved, her patience and perseverance shone through.
Donald Martin Scheller, M.Div. '77, aged 76, passed away Friday, July 8, 2022, at his home in Kasson, MN.  Don was born August 25, 1945, to Dr. D. L. and Eleanor (Schneider) Scheller in Des Moines, IA. In 1963, he graduated from Arlington High School in Arlington, SD. He attended and graduated from the University of South Dakota in 1967 and then worked for the local lumberyard for a year. Following this, he enlisted in the U.S. Navy where he served our country for 5 years and was honorably discharged in 1973. He attended South Dakota State University for a year.  Don went on to attend Asbury Theological Seminary in Wilmore, KY and graduated in 1977. His first pastorate was in the United Methodist Church in Gilman, IA.  Subsequently, he served a 2-point charge in the United Methodist Churches in Ayrshire, IA and Curlew, IA.
On June 14, 1980, he was united in marriage to Brenda Trapp at Pleasant Corners United Methodist Church, and the couple recently celebrated 42 years of marriage. Together they were blessed with two children, Paul and Elizabeth. On August 1, 1985, the family arrived in Dallas, TX where Don and Brenda studied at the International Linguistics Center for three semesters.  They joined Wycliffe Bible Translators in December 1985 and made further preparations for service abroad. On August 1, 1988, they arrived in the Philippines where they would spend 27 years translating Scripture for a small people group in southern Mindanao. On August 1, 2015, Don and Brenda returned to the United States and settled in Kasson, MN. By remote assignment, they continued to be involved in the translation.  Don was a faithful member of Pleasant Corners United Methodist Church. He enjoyed playing basketball, swimming, SCUBA diving, big band and other music, bird watching, and spending time with his precious family who meant so much to him.
He was preceded in death by his parents, Dr. D. L. and Eleanor Scheller and his brother-in- law, Bart Trapp.
He is survived by his loving wife, Brenda Scheller of Kasson, MN; children, Paul (Calli) Scheller of Bismarck, ND and Elizabeth (Steve) Ewest of St. Paul, MN; his grandchildren, Hannah and Clara Scheller and Audrey and Theo Ewest; brothers, Douglas (Donna) Scheller of Rapid City, SD and David Scheller of Rochelle Park, NJ; brothers-in-law, Randall Trapp of rural Dodge Center, MN, Daniel Trapp of rural Dodge Center, MN, and Les (Donna) Trapp of East Gull Lake, MN; along with his nieces and nephews.
Michael Neal Williams, aged 68, of Rockvale, TN passed away peacefully at home on Thursday, October 22, 2020. He was born May 20, 1952 in Nashville, TN to Jesse Lee Williams and Anna Mae Williams Puckett. He was active in Rockvale School FFA, all sports, and youth activities with the Rockvale Church of God. He graduated from Rockvale School in 1970.
Michael graduated from Middle Tennessee State University in 1977 while pastoring in Shelbyville, TN. Earning a Masters of Divinity from Anderson University in 1980 set him on course for over 20 years of service in ministry for the Church of God. During his journey as a pastor, Michael served in multiple leadership roles in Alabama as well as a Senior Pastor in Alabama, Indiana, and Tennessee. Michael was an inspired bible teacher, an amazing singer, and dedicated to his parishioners. While he took his calling as a pastor seriously, he loved the social aspects of ministry: softball, Testimony quartet, and all holiday celebrations. His leadership was faithful and his impact on many lives has resonated throughout his life.
Michael began his tenure with the Alvin C. York VA Medical Center as a chaplain in 1998. For 20 years he dedicated himself to the well-being of the women and men of our Armed Forces. He earned a sterling reputation amongst both patients and staff, always seeking to provide for the needs of each individual.
Michael was loved by many and never met a stranger. He will be missed by all who had the honor of knowing him.
Michael was preceded in death by his father, Jesse Williams, and step-father, Max Puckett. He is survived by his loving wife of 48 years, Gwen Burns Williams; mother, Anna Mae Williams Puckett; daughter, Abby Wilson and her husband Spencer; sons, Brian Williams and his partner Amy Maden and Chad Williams and his wife Laura; grandchildren, Jesse Williams, Gracie Williams, Abby Brandau, Sadie Williams, Sawyer Wilson, Hayes Burger, and Grayson Burger; step-sisters, Lisa Thurman and her husband Tony, Joy Francis and her husband Derek; and a large extended family whom he loved deeply.
---