Alumni Link
Obituaries
Published Date: September 1, 2022
Helen Mae Harrold, MAR in Christian Education/Missiology '75, aged 78, went to go be with her Father in Heaven on Thursday, July 28, 2022.  She was born May 29, 1944 in Troy, New York to James and Minnie Pearl (Humphrey) Keysor. Helen graduated with a Master's Degree in Christian Education from Asbury Seminary and also earned a Master's Degree in Education from New York State University of Plattsburg. She did her undergraduate in Elementary Education at Houghton College. On October 21, 1978, she married Jack W. Harrold in Winona Lake, IN.
Their passion for faith and family brought them to Michigan where she spent the last of her remaining years. Her desire to teach and follow God's plan for her life, led her to a fruitful career in the elementary school classrooms of New York, Indiana, and Michigan. She finished up her teaching career as a Christian Education Director at Forest Park Covenant Church. She was in love with art, books and people which made for a great combination to volunteer/educate at the Tanglewood Senior Center and the Muskegon Museum of Art, where she learned the ways of a "Docent". It was not uncommon to find her painting lighthouses in her spare time or curled up with a good book. Many will forever know her as "The Walking Library."
Helen was a devout Christian woman, strong in her faith, she was never afraid to share her testimony or talk to a complete stranger. She made friends wherever she went and her "joyful" disposition will not only be missed by her loving family but also by the people she impacted. She never wavered from her faith and touched so many lives doing God's work at Olivet Evangelical Free Church. Family was the forefront to her foundation and her memories will live on by the following survivors: her husband, Jack; daughter, Helena (James) Rosenberger of Grand Rapids; four grandchildren: Jade, Elijah, Jackson, and Maggie; two great-grandchildren: baby Julio and Grayson; brother, James (Sue) Keysor; niece, Dawn; and nephew, Jim. Helen was preceded in death by her parents and a sister, June Keysor.
Nancy Virginia Ridley Marks, aged 77, of Wilmore, KY went home to Heaven on Saturday, August 6, 2022. She was born on March 26, 1945 to Rev. Roy Ben & Nancy Honaker Crary Ridley. Given the name of Nancy Virginia in honor of her mother and maternal grandmother, she was always known as "Ginny." From her youth, Ginny knew she wanted to be a nurse. After graduating from Lakeview High School in Winter Garden, Florida as valedictorian, she attended Asbury College in Wilmore, KY. There, at her grandparents' dining room table, she met a handsome sophomore, named Gary William Marks, hailing from upstate New York. They married after his graduation and his enrollment in Asbury Theological Seminary in 1966; she completed her senior year as Mrs. Marks in 1967.
Ginny went on on to receive her master's of Nursing, becoming a registered nurse, and even teaching nursing in New York State. While living upstate, their son, Devin Delos was born and soon after Ginny and Gary moved to Kansas City. While living there, Wha Kim joined them from Korea and their family was complete. Additional moves took the family to Florida, New England, Maryland, and again to Florida. While her children grew, Ginny enjoyed being a stay-at-home mother. Later, she returned to nursing, and following Gary's death in 1998, she served as a traveling cardiac intensive care nurse. She also became involved as a traveling intercessor for Glory of Zion International and led intercessory prayer teams for Christian International. With her fellow missions-minded travelers, she regularly visited and prayer-walked the nations she so loved.
Following her mother's death in 2003, she moved into the family home in Wilmore, KY and became active in Friendship International and the Wilmore Anglican Church. In 2008, she authored a book entitled Internet Intercession. Living in Wilmore, she loved that so many international students were in the community. Young scholars from Myanmar, Nigeria, and other countries lived in her home and she loved to host visiting travelers at the dining room table. This continued a tradition begun when her grandparents, T. Delos & Virginia Crary, moved to Wilmore in 1938. In addition to her friends and family, her heart and prayers were especially tied to foreign lands and friendships – and the travel those each involved. Though stricken with Primary Progressive Aphasia in her 60s and a more recent diagnosis of Alzheimer's Disease, Ginny kept a spirit of optimism and hospitality. Until the end of her life, she enjoyed international student friendships, beach walks, picking flowers, chocolate, and travel scrapbooking. Ginny is survived by her son and daughter-in-law, Devin & Shannon Marks of Wilmore, KY and daughter and son-in-law, Wha & Gavin Mueller of Eugene, OR; grandchildren Aaron, Stephanie, and John Mueller and Lilly Grace Marks; siblings Ellen & Ed Smyth, Sam Ridley, and Carolyn Ridley; plus numerous nieces, nephews, cousins; and the 100-year old family matriarch "Aunt Sunny" (Lura Crary) Griswold.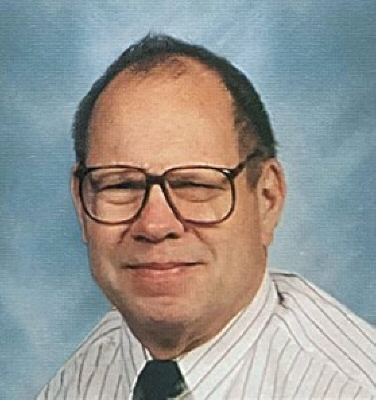 Pastor Richard H. "Dick" Peik, M.Div. '66, aged 81, of Madison, WI, went to his heavenly home on Thursday, Aug. 18, 2022. He was born on March 9, 1941, in Hutchinson, MN, the son of Howard and Lucille Peik, and passed away at his home in Madison.
Dick graduated from Brownton High School and attended Hamline University in St. Paul, MN, earning his B.A., finding his calling as a pastor, and meeting his future wife.  He married Carol Townsend on June 13, 1964, and enjoyed a loving, devoted relationship for 58 years until his death.
Pastor Peik began his ministry at age 23 and attended Asbury Seminary, Wilmore, KY, earning a Master of Divinity. He pastored multiple churches in Illinois and Wisconsin.
Dick was diagnosed with Multiple Sclerosis in 1983 and bore the challenges of this disease with courage and resilience until his death. His wife, Carol, provided him loving care throughout.
Dick was an avid sports fan, and excelled in baseball, football and basketball.  He encouraged his children to stay active throughout their childhood. Dick loved music, especially bluegrass and played guitar, trombone and mandolin.
Richard is survived by his wife, Carol; three children, Elizabeth (John) Brekelbaum of Rockford, IL, Jonathan (Cathy) Peik of Wauwatosa, WI, and David Peik of Geneva, IL.; seven grandchildren, Jake, Jesse and Jonah Brekelbaum; Blake, Genevieve and Andrien Peik; and Eli Peik; two brothers, Chuck (Barb) Peik and Randy Peik; and nieces, nephews, cousins and friends. He was preceded in death by his parents.
Dr. Dennis Powell, D.Min. '00, aged 61, passed away on July 21, 2022. Dennis was a man devoted to his family and his faith. He earned two Master's degrees in Divinity and Arts of Religion from Oakland City University and Doctorate of Ministry from Asbury Theological Seminary. He served with General Baptist National Missions for 14 years, ministering in Florida, where he was a pioneer with the YES (Youth Evangelism Service) and planting churches across Illinois and Southern Indiana. Dennis then served as pastor in Arkansas for another 14 years before moving to Clay, Kentucky in 2017 where he pastored Redeeming Love Church for a time. He also worked with Intervarsity Christian Fellowship Campus Ministries for 7 years as Regional Director. His passion for a life of service and witness to the Christian faith was obvious to all who interacted with him. Always the encourager, he enjoyed cheering on and coaching cross country and track and field student athletes in both Arkansas and Webster County where he could be heard cheering on the far side of the course. His far-reaching impact will never be known this side of eternity.
Dennis is survived by his wife of 36 years, Pamela Noel Powell. He is also survived by his three children: Austin Powell and family: wife Jessica, son William, and daughter Dora; Amy Cook and family: husband Christopher, and son Tucker; and Andrew Powell; his three siblings and families: Greg and Myra Powell, Janet and Jeff Stearns, and Terry Powell; and his parents: Gilbert and Anna Powell.
Rev. Charles A. Sineath, aged 83, of Marietta, Georgia, went to be with his beloved Lord and Savior on Saturday, July 23. He died after a short illness. He was born March 29, 1939, the son of the late Charles and Frances Sineath of Moultrie, Georgia. He graduated from Sylvan High School, Emory University, and Candler School of Theology. From there, he moved to St. Andrews in Carrollton, then to Mt. Zion in Marietta, Norcross First United Methodist, then to Marietta First United Methodist, where he retired after 26 years at FUMC and 38 years with the United Methodist Church.
Rev. Sineath was the founding pastor of Wesleyan Fellowship (Riverstone). He retired again in 2002 and moved to Bent Tree. While living in Bent Tree, the Lord called him again out of retirement, and he pastored at Mountain View Alliance Church from 2005-2010. When his wife's health began to fail, they returned to Marietta and Atherton Place. He began preaching at Atherton Place on Sunday afternoons–preaching his last sermon three weeks before he passed away. In every pulpit, his flock knew they were sure to hear "Good News, Good News, Good News!" as it has always been his passion to spread the gospel of Jesus.
Even retired, he remained the pastor to all who needed him, living out 1 Peter 5:2-3, "Be shepherds of God's flock that is under your care, watching over them—not because you must, but because you are willing, as God wants you to be; not pursuing dishonest gain, but eager to serve; not lording it over those entrusted to you, but being examples to the flock." Rev. Sineath was awarded the LaGrange District Rural Minister of the Year in 1962-1963. He was a recipient of the Denman Evangelism Award in 1982. He was awarded a Doctor of Divinity from Asbury College in 1993. Rev. Sineath also served as Trustee of the Asbury Theological Seminary from 1986-2002. He loved high school and college football. For many years, he refereed high school football all over the state. He was presented with the Atlanta Area Football Association Hall of Fame Award in 2013. He was an avid snow skier and taught all his children and grandchildren to ski.
During his long career, Rev. Sineath has preached in revivals, camp meetings, evangelistic crusades, retreats, and seminars in Georgia, Alabama, Florida, Tennessee, North Carolina, South Carolina, Illinois, Ohio, Texas, Oklahoma, Mississippi, France, Peru, Haiti, Cuba, Ghana, South Africa, Nicaragua, and the Bahamas Islands. He preached at the Marietta Camp Meeting for 18 straight years. He authored two books, Good News, Good News, Good News!, a collection of some of his most requested sermons, and Principles of Partnership, God's Plan for Marriage. Rev. Sineath attended Duke University, transferred to Emory University for the love of a good woman, and graduated from there. He graduated from the Candler School of Theology with a Master's of Theology. He was married to his wife, Ann (deceased), for over 60 years, and Daddy to Jeanine (Dan) Clarkesville, Georgia, Mindy, Atlanta, Georgia, and Charlie (deceased), and Papa to Frances, Daniell, Coleman, Catherine-Ann (Ezekiel), Eddie, Charles, and Haley.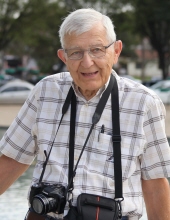 Dale Sloat, aged 84, was born in a farmhouse near the small town of Wakarusa, Indiana, in April of 1938. From his rural beginnings he went on to serve in missions globally and later in life in mission to seniors near Portland, Oregon. The oldest of four boys, Dale and his brothers grew up on an 80-acre farm where from a young age they milked cows, drove tractors, baled hay and drank fresh lemonade made by their amazing mother who would bring it out to the fields on hot days. Dale graduated from nearby Goshen College where he was the director of the campus radio station.
Using radio and video for Christ was his lifelong passion. Dale served with the Mennonite Central Committee (MCC) at the Grenfell Mission Hospital in Newfoundland, Canada, for two years, directing medical rescue planes over the radio as well as hosting a nightly radio show. Upon his return, he headed to Asbury Seminary to gain more tools for spreading the gospel. It was there in 1963 that he met the love of his life, Bonnie. For Dale it was love at first sight, and he courted Bonnie in person and then through lovely letters. That year Dale left the US for Haiti where he served at Mission Radio 4VEH, a lifeline to the Caribbean region.
Marriage in 1965 brought the start of new adventures. Immediately off to Brazil by ship, Dale and Bonnie would spend the next 17 years in media ministry with the Missionary Church in the city of Maringá-Paraná. From helping Brazilian pastors start radio programs to running a children's ministry that included a popular television show, they reached thousands on a weekly basis from their base at the Instituto Bíblico Maringá (IBM). Their own children arrived as well—a son and a daughter two years apart—and the family developed lifelong friendships in Maringá. Dale was an enthusiastic dad, teaching his kids to ride a bike and spending hours splashing with them in a wading pool; he loved to read adventure stories with them on Sunday afternoons. The family returned to the US for a year while Dale received his Master's degree (in communications, of course) from Wheaton College Graduate School in Wheaton, Illinois. Being near Chicago allowed the whole family to experience a taste of northern Indiana farm life as they regularly visited his parents' homestead.
A new chapter of the adventure began when they returned permanently to the US in 1982. Dale put his media and communications talents to work with Taylor University in Upland, Indiana. Alongside his official marketing role, Dale helped start a movement called Mu Kappa. When asked to sponsor a new campus club specifically to help missionary kids (MKs) and sojourners adapt to US college life and provide key support where there hadn't been any—how could he refuse? Mu Kappa soon spread to campuses all over the US and is now its own organization with many thousands of young adults gaining confidence and strength through its support. At Taylor, Dale also taught the Missions class and hosted the annual International Conference on Missions and Computing. In 1993 Dale and Bonnie became Honorary Alumni of Taylor University and were awarded both the Student-Friend Award and the Distinguished Parents Award.
In 1996 another new adventure beckoned as it was "Wagons West" – Dale and Bonnie moved to co-pastor an Evangelical church in Tigard, Oregon. While Bonnie had grown up in Oregon and Dale always enjoyed visiting, he loved living there even more. They took every chance to go to the coast or up to Mt Hood. After several years of ministry with the local church, Dale served with Northwest Medical Teams International and traveled to Portuguese-speaking Mozambique to assist with disaster relief there.
Later Dale became a specialist to those in their golden years and became the Chaplain at Hearthstone Retirement Community. With boundless energy he prepared chapel services and spiritual formation experiences for all residents, and he had special concern for those suffering from dementia. As Chaplain he prepared meaningful memorials and helped many families process the loss of their loved ones.
Seniors were not the only ones who benefited from Dale's creative energy. In 2001 another adventure began with the birth of Dale and Bonnie's first grandson; two more grandchildren followed along with many adventures. These adventures saw him trout fishing, wagon racing, home movie directing, hot tub fixing, ice cream eating, and story-telling—all while mentoring and providing advice to his beloved grandchildren from his decades of life experience both at home and abroad. He was curious about every single one of their passions and projects, asking more questions than anyone and supporting them however he could – even if it meant putting in hours, days, or weeks of his own time.
Finally, in his last chapter on earth Dale shifted his living space and attention to Friendsview Retirement Center and its community in Newberg, Oregon. Friendsview life suited Dale as did spending long hours helping in Memory Care, rigging a new state-of-the-art sound system for the chapel, and more. In short, he stayed busy helping and serving others until near the end.
A decades-long heart condition finally got the better of Dale and as he passed into glory on August 10, 2022, he was surrounded by those in whom he had invested so deeply: family, seniors, Friendsview staff who he mentored, and most importantly his cherished partner and wife of over 56 years, Bonnie. Dale is survived by his wife, two adult children and their spouses, and three grandchildren, as well as two brothers.
Danny Bryan Whitehead, M.Div. '76, aged 72, died peacefully at home on August 19, 2022.
Danny was born on September 13, 1949, in Lamesa, TX. He was the first-born son of Arris Bryan Whitehead and Patsy Reed Whitehead. After graduating from Lamesa High School in 1968, he earned his Bachelor of Science Degree from North Texas State University in 1973, his Master of Divinity from Asbury Theological Seminary in 1976, and his Master of Education from Texas Tech University in 1987. Over the years, his pastoral appointments included First United Methodist Church of Gratz-Lockport, KY (1974-75), First United Methodist Church of Clyde, TX (1976-1980), and First United Methodist Church of Seminole, TX (1980-1985). He completed his Clinical Pastoral Education while serving as a Chaplain for the Methodist Hospital in Lubbock, TX. In October 1989, Danny and his wife, Janie Thomas Whitehead moved to Santa Rosa, CA, where he served as Chaplain at Santa Rosa Memorial Hospital until he retired in October 2014. Danny was the first Protestant Chaplain hired at Memorial Hospital.
Over the years, Danny's hobbies and interests included reading, music, skiing, flying, backpacking and golf. His memberships included Jaycees, Ministerial Alliance and College of Chaplains. Danny's happiest moments were those spent with his family and friends.
Danny was preceded in death by his parents. He is survived by his wife, Janie; daughters, Jenni Knox (Jeff) and Darcy Segale (Bryan); stepdaughters Shelley English and Amy Eccles; sister Judy Martin (Jim); brother Tony Whitehead; grandchildren Joshua Eccles, Mallorey English Chattin (Alex), Christopher Eccles (Karina), T.J. English, Avery Knox, Luke Segale, Tristan Knox and Charlie Segale; one great-grandchild, Anya Chattin; and many cousins, nieces and nephews.
---
2 responses to "Obituaries"