Alumni Link
Obituaries
Published Date: January 2, 2023
Donald Howard Booth, M.Div. '76, aged 72, beloved father, brother, and husband, of Clayton, Ohio, entered into God's Kingdom on Thursday, Dec. 15, 2022 after a nearly five-year battle with Parkinson's disease.
Donald was born to Paul and Irene Booth on March 3, 1950, in Akron.
When Don was younger, his favorite activities were band, church youth group, and Boy Scouts. He graduated from Springfield High School and then Malone College with a degree in theology. He then entered Asbury Theological Seminary and earned a Master of Divinity degree. Don became an ordained elder in the United Methodist Church and served as a pastor in many parishes in the UMC East Ohio Conference for more than 44 years.
Don was preceded in death by his parents and his older brother, David Booth.
He is survived by many loving family members, including his wife of 50 years, Martha Haslett Booth; brother, Ronald Booth; sons, Joshua (Abigail) Booth of Alliance and Dr. Adam (Jessica) Booth of Brookville; and eight grandchildren, Isaac, James, Matthew, Olivia, Nyx, Samuel, Ezekiel, and Zebedee. He is also survived by many loving friends and lives he touched in the nine churches where he served as their pastor.
Rev. V. James Durbano, M.Div. '76, aged 71, of Marcus Hook, PA passed away on October 22, 2022 at his home in Claymont, DE.
Born to Vincent J. and Etta Hildred Ash Durbano in Chester, PA, he graduated from Penn Crest H.S., class of 1968. A resident of Marcus Hook for many years, he also resided in Linwood, PA. Jim received his Bachelor's degree from Asbury University, Class of 1973 and his Master of Divinity from Asbury Theological Seminary in 1976. Jim served as a Pastor with the United Methodist Faith in Linwood, Cokesbury, East Stroudsburg, Friendship, Trevose, and Huntingdon Valley Churches.
He enjoyed coaching baseball, was an avid Phillies and Eagles fan as well as a history buff. In addition to his late parents, he is preceded in death by his wife, Alice Morrison Durbano who died in 2019. Rev. Durbano is survived by his sons, James P. (Toni) and David A. Durbano; 5 grandchildren, Rachel, Clara, Norah, Bryce and Emily, 3 sisters, Wanda Beachboard, Florence Scibala, and Linda Crossman.
Mrs. Doreen Martha Hawley, aged 87, was called home on Thursday December 1, 2022, to be with her beloved Lord and Saviour Jesus Christ.
Doreen was the dear mother of Myrna Keriakis (Makram) and Mark Hawley (Caroline), and the dear grandmother of Astrid Hawley and Christopher Hawley. She joins her beloved husband, Rev. Earle Hawley, who went to be with his Lord and Saviour on September 7, 2018.
Doreen Martha Hawley was born on a farm at Piccadilly in 1935 to Dorval and Martha Babcock. She was the youngest of 3 children – brother Wilfred Babcock and sister Helen Reynolds (Babcock). She moved with her parents to Verona where she completed Elementary School, and then attended Sydenham High School for 5 years. During this time she was active in the Youth meetings and was director of the Junior Missionary Society in the local Free Methodist church.
After High School she attended Peterborough Teacher's College and graduated in 1955. That summer she met Earle Hawley who was a student at Asbury Seminary in Kentucky but home for the summer and was the youth worker at Roblin Holiness Movement camp. She was at the same camp helping in the Daily Vacation Bible School program. In the fall she began teaching Grades 1 – 6 at Jackson's Mills near Kingston for one year. The next year she married Earle in 1956 and they both went to Kentucky, Earle to continue his Seminary and Doreen to take her B.A. in Elementary Education at Asbury College.
After graduation in 1958, she helped in the Belhaven Free Methodist church that Earle pastored for 1 year, with Sunday School, Youth and WMI. During this time she also taught Grade 2 at East Guillimbury Heights in Newmarket.
After serving for 1 year in Belhaven Free Methodist Church, she went with her husband to Egypt as Free Methodist missionaries 1959-1986 where they served for 26 years with a break of 1 year during the 1967 war when they went to Haiti as missionaries for 1 year. During that year in Haiti Doreen taught in the Girl's School but was delayed returning to Canada due to contracting typhoid.
During the 27 years in Egypt Doreen taught in the Theological College, was Christian Education Mission Director which involved writing and producing a 7 year Daily Vacation Bible School curriculum and holding 5-6 leaders' workshops yearly throughout Egypt. She held Women's and Children's meetings, was Mission Treasurer and homeschooled her 2 children Myrna and Mark. She enjoyed her children both in schooling with them and vacationing in Cyprus. The last year she missed Mark as he attended High School in Germany. A happy, but busy time, just before returning to Canada, was preparing and enjoying daughter, Myrna's wedding. She married Makram Keriakis, an Egyptian. and they came to Canada when the Hawley's returned and also Mark from Germany.
After 27 years of missionary service 1959-1986, the Hawley's returned to Canada where they both served 12 years in Housey's Rapids 1986-1988, in Deep River 1988-1994, and Athens 1994-1998. Doreen began to work for Statistics Canada while in Deep River and continued for 16 years. When Earle retired in Courtice, after serving in the Free Methodist church for 40 years, Doreen continued working for Statistics Canada as well as serving In Trulls Road Free Methodist Church for 5 years as Christian Education Director, producing 2 booklets on Children's Baptism and Children's Communion. She also launched a Women's Ministry program there and then served as President and Director of Programming. Doreen also served as the Conference Women's Ministry International Executive for 15 years in 2 positions, Treasurer, and Vice President of Global Missions.
Many summers were spent in a trailer at Wesley Acres after returning from Egypt. It was enjoyable to have both Michelle & Christopher (Grandchildren) come to stay for DVBS and Youth and also for visits in the home on every holiday.
The Hawleys sold their house because of deteriorating health and Earle's progression of Parkinson's and they moved to White Cliffe Retirement home in December, 2012 where they still attended Trulls Road F.M. church. However with mounting health problems they moved to Woodhaven Long Term Care in Markham the first part of 2015. They both were well cared for and spent 3 years together there in adjoining rooms. Earle went to be with his Lord and Saviour on September 7, 2018. Doreen's health deteriorated significantly after suffering a stroke in September 2021. Her suffering and disability ended when Jesus called her home on December 1, 2022.
Douglas Dale Hvistendahl, M.Div. '70, aged 80,
of Ellendale was born in Sioux Falls, South Dakota on October 22, 1942. He completed his earthly mission on November 7, 2022.
Doug's parents, Charlotte (Dugdale) and Dale Hvistendahl, were not prepared for what they had to deal with when they had  this normal looking baby. He was unique. He taught himself to read before he went to school, not from children's books, but from the Reader's Digest.
Doug's mother was a highly trained musician and voice teacher, well known to students at Trinity Bible Institute in the 1970s and 1980s. His father farmed near Guelph.
In school the kids treated Doug meanly because he was different. They wanted to play cars and tag. He wanted to talk about space and black holes. The kids were rough with him on the playground and threw his hat and gloves out the bus window. He retreated from socializing with children his age. He spent his time in the library, from right after school until nine at night when he walked the two miles home.
Doug loved his two little sisters, Nancy and Donna, dearly. And when he was 12 years old, he pulled Nancy off the bottom of a lake, saving her life. Nancy is eternally grateful to him for this, as is the family.
In the early 1960's Doug graduated from UND-Ellendale Branch in Ellendale. In 1965 he graduated from LeTourneau College in Longview, Texas. Mechanical engineering and electrical engineering were his fields of study. He also received a degree in divinity from Asbury Seminary in Kentucky.
Doug worked at U.S. Steel in Gary, Indiana for seven years, at Blumhardt Manufacturing in Ashley for five years, and for 13 years he was employed in machinery maintenance and troubleshooting at Cardinal Industries in Aberdeen. Along with his father Dale, he also operated Two Dak Seeds, which was located on land that later became the property of Harvest Gardens.
Douglas married his beloved wife, Betty Jo Eliason–whom he met at the library at Trinity Bible College–on May 31, 1975. They adored each other and had a good marriage.
Doug was active in lay ministries throughout his life. He and Betty Jo were active members of a black church in Gary. In Ellendale, he served for many years as a Sunday school teacher and a leader in the Royal Rangers program. Doug placed a great deal of confidence in God's ability to answer prayer. "We've been praying together since we were married," said Betty Jo.
Doug pursued many projects related to growing vegetables, managing finances, exploring alternate methods of home heating, and more. In his later years, as in his youth, he spent a great deal of time in the local library. Betty Jo occasionally commented on his wide ranging knowledge, saying, "What do I need with an encyclopedia when I have him?" Though by nature his mind was not geared toward social communication, he was a teacher at heart. He was always eager to share his knowledge about everything from mathematics to practical economics to thermodynamics to the evidence for divine creation of the universe.
Doug's mind was always calculating. He enjoyed analyzing and solving problems of any kind. He liked designing things. One time he bought a corn burning stove. He wasn't satisfied with how it was drawing smoke up the chimney, so he contacted the company. Before long he was redesigning the stove for them free of charge.
Doug was preceded in death by his parents, Charlotte and Dale. He is survived by his wife, Betty Jo, his sisters Nancy Hansen of Ludden and Donna Brown of Knoxville, TN. He has four nephews and one niece.
Dr. George Joehnk, D.Min. '90, aged 80, died peacefully at his home on Thursday, Nov. 24, 2022 after a 2 year battle with cancer.
George served 34 years as a minister and elder in the United Methodist Church Southwest Texas conference where he pastored 12 churches before serving in an executive role with Methodist Healthcare Ministries where he retired in 2011. He was the founding pastor of New Hope United Methodist Church in Converse, former pastor of Blanco UMC, and most recently Rockport UMC. Prior to his time in the ministry, George served in the U.S. Coast Guard and worked for 10 years in finance. George received his Masters of Divinity from Southern Methodist University and completed his Doctorate in Ministry from Asbury Theological Seminary.
George was born in Inglewood, CA in 1942 as the youngest of three boys to John (Jr.) and Margaret Joehnk. He is survived by his wife, Rosalie, brother Dr. Michael (Charlene) Joehnk of Prescott, AZ, son, John (Alice) Joehnk of Johnson City, TX, daughter, Brenda (Brad) Trego of Tolleson, AZ, step-son, Jason (Ashlea) Lincoln of Frisco, TX and seven grandchildren. He is preceded in death by his parents, brother, David, and grandson, Casey.
A lover of all living creatures, George retired in the hill country where he enjoyed spending his time on the farm, raising animals and spending time with his family.
Sylvia Louise Lange, aged 82, went to be with her Lord and Savior on December 2, 2022.
Sylvia was born to the late Herman P. Fingar and Nellie Esther Wheatley on May 23, 1940 in Tampa. She was the eldest of four children. Sylvia is joining her brothers Pete and Jimmy in Heaven, while her sister Lucretia is staying behind to hold the fort down.
Sylvia graduated from Hillsborough High School in Tampa where she was the Worthy Advisor of the Rainbow Girls, a Masonic youth service organization that teaches leadership through community service. She also spent time in Haiti as a missionary before heading off to Asbury Seminary in Wilmore, Kentucky — where she was Vice President of her class — in her commitment to her lifelong desire to serve the Lord. She went there to study, of course. However, she also found the love of her life there — Herbert Lange.
It was hard work for her to nail that German immigrant down, but like all things Sylvia did, she was successful, and they were married on August 4, 1962. Her first two children, Mark and Monica, were born in Lexington, Kentucky before the young family undertook the adventure of a lifetime — moving to the remote Pacific Island of Palau in Micronesia from 1965-1977 as missionaries. Sylvia put her many skills to use — teaching high school girls how to cook and sew and leading many of them to the Lord Jesus Christ.
Sylvia's efforts left behind a lasting legacy among the native Palauan women. She managed to teach, support their ministry, and run a household, making do with few resources while always maintaining her vibrant sense of humor. Her family grew with the birth of Laura and then Leif — born on the islands. There was not much contact with the outside world, as flights to Palau those days only occurred three times a week. Sylvia was able to keep in touch with her family back in the USA through the United States Postal Service and the infrequent and truly, then, long-distance phone call.
After leaving the mission field, Sylvia moved to Liebenzell Mission in New Jersey, but the cold weather exacerbated a longing to return to the warm sunshine of Florida. So, in 1979, the Langes moved to Tampa — where Herbert served as a minister in Tampa, then Pinellas Park, and finally Tarpon Springs. Of course, Sylvia also served as the minister's wife, but she took a job teaching for Pinellas County Schools at Paul B. Stephens School in Clearwater. Sylvia taught at this school built for students with special needs for 19 years before retiring. While at the school, her program was recognized on multiple occasions for the work her students produced, all reflective of her dedication and passion to teaching special needs students.
After her retirement, Sylvia continued her mission work in Lithuania, mentoring and empowering Lithuanian women through the establishment of a craft guild as well as helping Herbert get the Lord's message out to the people.
The Langes also bought mountain land in beautiful Cruso, North Carolina on Dream Mountain. Sylvia designed the house and the Lange family built it together as a family project, naming it Birchwood. But Sylvia made it a home as her touch and fascination with chickens is everywhere!
Sylvia loved Christmas and every time her family sees the world lit up for the  celebration of the birth of Jesus her presence will be with them.
The last years of Sylvia's life were not easy — as she endured multiple surgeries, COVID-19, and the difficulties of aging. She weathered everything like a war horse — battling and plodding on. The song You Raise Me Up by Josh Groban and her faith in God inspired her to face her hardships with grace. Through it all she loved the many grandchildren she had, eleven in all, as well as two great grandchildren — lavishing them with gifts and chocolate. Amazon.com will miss her — but we will all miss her much more as she lived her life generously, richly, and with purpose, providing a wonderful example to all who loved her.
John Neal Lassinger, M.Div. '92, aged 62,
passed away peacefully of Alzheimer's Disease on Wednesday morning, October 26, 2022.
Neal was born September 8, 1960 to Luann Lassinger and the late John Lassinger in Warren, Pennsylvania.
In childhood, Neal enjoyed building model rockets and trains. He built his family's garage with his father and could always climb higher than his brother in their maple trees. He was a proud trombone player in his high school jazz, concert, and marching bands. He balanced his shenanigans and practical jokes (and explaining things to his parents) with his serious studies.
Neal attended Rensselaer Polytechnic Institute where he graduated with a B.S. in 1982, followed by a M. Eng. in Computer and Systems Engineering in 1984. He was a member of Tau Beta Pi Engineering Honor Society and the manager of the RPI pep band for hockey games. Neal was a camp counselor at Western Pennsylvania Conference United Methodist summer church camps, where he met his wife Lori. They married on May 28, 1983.
Newly married, he moved to St. Louis, Missouri where he worked as an engineer for McDonnell Douglas Aircraft. Neal worked on various aircrafts and later felt a call to ministry. Neal and his family moved to Wilmore, Kentucky where he attended Asbury Theological Seminary and received his M.Div. in 1992.
Neal was an Ordained Elder in the Missouri Conference of the United Methodist Church. He served as an influential pastor to eight churches in both the Missouri and Susquehanna Conferences of the United Methodist Church.
When he could no longer work due to Alzheimer's Disease, Neal and his wife Lori moved to Pensacola to spend more time with family. Neal always loved new experiences, especially when shared with loved ones. Family members recall Neal's many joys in life, such as attending the symphony, going to the beach, playing with his grandchildren, enjoying movies, traveling, and attending both professional and his grandchildren's sporting events. He was proud of every accomplishment of his children and grandchildren.
He is preceded in death by his father, John R. Lassinger, and his niece, Kaylee Lassinger.
Those left to cherish his memory include his wife, Lori Lassinger; his daughters, Anna LeBlanc (Michael), and Natalie Young (Jonathan); his mother, Luann Lassinger; his brother, Craig Lassinger (Laurie); six grandchildren, Charlotte, Nathaniel, and Mabel Kauzlarich, Clara LeBlanc, Leah and Joelle Young; two step-grandchildren, Victoria and Veronica LeBlanc; and eight nephews.
Rev. Paul Edward Morgan, M.Div. '72, aged 75, of Pike Road, Alabama, passed away at home on November 26, 2022. Paul was born in Thomasville, Alabama, on August 12,1947 and graduated from Bearden High School, Knoxville, TN in 1965; Asbury University (B.A.), Wilmore, KY in 1969; Asbury Theological Seminary (M.Div.), Wilmore, KY, in 1972; and Auburn University (B.S. in Environmental Design and B.S. in Architecture), Auburn, AL in 1978 and 1979, respectively.
He married his high school sweetheart, Martha Sue Lowrey Morgan, in 1967 and followed her throughout her medical school and residency in the 1980s, serving the Methodist church in Alabama and Iowa before working as an architect in Tennessee and Alabama. Paul and Marty moved to Bowling Green, Kentucky in 1991 where he worked as an architect for Western Kentucky University from 1993 to 1997 and for the Commonwealth of Kentucky from 1998 to 2013, at which time he retired so he could spend the next seven years traveling and celebrating life with Marty after her ruptured cerebral aneurysm. He later married Lynis Cox Morgan in 2020, and they enjoyed traveling to Gatlinburg, Tennessee (among many other places) in their RV. He has one son, Edward Alan, born during the first year of Marty's residency program, who now practices law.
Church was a life-long focus for Rev. Morgan, as he was an ordained minister; preached at several revivals; taught many Sunday school classes and Wednesday night Bible studies; and was able to translate Hebrew text given his many years of courses on the language. Outside of the church, he enjoyed raising horses, cattle, and German Shepherd dogs on the farm in Bowling Green. His love of the outdoors also extended to hunting, fishing and caring for his (at one point 100+) orchids. Somehow, he also found the time to become a published author in July 2022 (Nemesis), the product of long-lasting love of writing.
Paul was preceded in death by his parents, Berrey Oscar and Betty Green Morgan of Pike Road, his late wife of 52 years, Martha Sue Lowrey Morgan of Pike Road, his sister-in-law Laura Lowrey, and his brother-in-law Wade Ferguson. He is survived by his wife Lynis Cox Morgan of Pike Road; his son Edward Alan Morgan of Columbus, OH, his step-son Aaron (Ashley) Cox of Marietta, GA, and his step-daughter Kim (Pat) Moates of Enterprise, AL; his step-grandchildren Harris, Mason, Marlee, and Morgan Moates and Connor, Reagan, and Josh Cox; his sisters Berrylynn (Dwayne) Freeby, Joyce (Ray) Hultquist, Dianne (Russ) Freeman, Marie (Roger) Spealman, and his brother Michael (Kay) Morgan; nephews and nieces Bobby Hobbs, Steven Hobbs, Sid Hultquist, Teresa Novoa, Debbie Munoz, Kenny Hultquist, Sonda McEver, Tracy Nixon, Tish Barzyk, Katherine Morgan, Amanda Davis, and Ted Spealman; plus sisters-in-law Janice Ferguson and Sandra (David) Smith, and brother-in-law William Stephen Lowrey; nephews and nieces on the Lowrey side of the family Felicia Ferguson, Sarah Smith and David S. Smith; plus brothers-in-law Jack Cox, David (Sylvia) White, and Alex (Lisa) White; and many dearly loved cousins.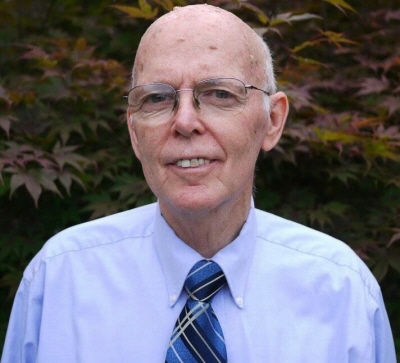 John Wesley Skinner, Sr., M.Div.' 66, aged 84, passed away on Tuesday, November 8th, 2022 in Syracuse. He was born to Wesley and Charlotte Skinner in Cortland, NY.
He graduated from North Syracuse High School, Roberts Wesleyan College and Asbury Theological Seminary, KY.
He owned and operated Sacred Melody Bookstore for 40 years.
He is survived by his wife of 48 years, Kimiko Prine Skinner, formerly of NJ. He is also survived by 3 sons John Jr. (Kimberly), Stephen (Katrina), and Matthew, and 8 grandchildren all of Eastwood.
He is also survived by his brother, Wesley (Barbara) Skinner of Stewart, FL and sister Dr. Martha Skinner Stone (Sumner) of Boston, MA and a niece and nephews.
Shannon Leigh Sumrall, M.Div. '05, aged 43, passed away at home in Ruston on November 28, 2022 after a courageous battle with cancer.  Shannon was born in Ruston, LA on May 13, 1979, which just happened to be Mother's Day.
Shannon received her undergraduate degree from Louisiana Tech University and received a Master of Divinity from Asbury Theological Seminar in Wilmore, KY.  Shannon had additional theological study at Bethel School of Supernatural Ministry in Redding, CA and Iris Harvest School of Missions.
Shannon was highly educated, articulate, adventurous, sharp and well-traveled.  She ran and built her own company, Best Float Valve, that helped farmers across the country.  Shannon served faithfully in missions including bible school, youth choir and music trips, Habitat for Humanity, Weekend of the Cross, Mountain Top in Tennessee, Camp Olympia, The Wesley Foundation at LA Tech, Iris Global in Mozambique, and Compassion International.  Shannon's greatest accomplishment is that she loved people really well, she learned to love herself really well and she loved the Lord with her entire being all her days…fully, deeply, intentionally, unapologetically, and unconditionally!
Shannon chased waterfalls, and she championed people.  She was forever a daddy's girl and carried her little mama's fierceness.  She was a proud big sister, bonus sister, and bonus aunt to many.  She was a loyal, wise, and fun friend.
Shannon's laughter was contagious and her smile broke down barriers.  Her big hugs would squeeze the hopelessness right out of you.  When you were with Shannon, you focused on you; listening, comforting, laughing and supporting.  She was available and present.  She didn't complain, even in the worst circumstances and tried to shield her family and friends from the pain that consumed the last few months of her life.  She worshipped Jesus and asked for His help.  She let the word of God and his unconditional love transform her, lead her, heal her, and convict her.  She kept the gospel simple and pure.
Although we miss her profoundly, we celebrate knowing Shannon's adventures continue. Now she is basking in the unfiltered light of Jesus, learning about every hidden mystery, exploring answers to all her questions, maybe enjoying multi-colored waterfalls, laughing, singing praises to God, and discovering the unprecedented depths of His love and joy, side by side with her heroes of faith.
We would like to give a special thank you to Shannon's sister Sara, who played a huge role in planning and prepping organic foods for Shannon's special dietary needs and keeping up with her medications.  Big thanks as well to Dr. Ryan Harrison for his personal care and encouragement during the last few months, Dr. Talitha Elliott with New Health Chiropractic, Jereme Johnson Physical Therapy, and to Stefanie Howard, RN with Compassus Hospice. The special visits, texts, calls and prayers from too many friends to name uplifted and encouraged her through the fight.
Shannon was predeceased by her grandparents, Roy and June Webb, and James T Sumrall Sr, and Elizabeth (Libby) Rainwater Roane and aunt Pam Webb.  She is survived by her father, Tom Sumrall and wife Martha, her mother Linda Tuten and husband Jim, sister Sara Sumrall (RB Ramos), bonus sisters Julie Cooper (John), Rachel Simmons (Sean), Elizabeth Eley (Nathan) and bonus brothers Mike Scott (Charlotte) and David Scott (Laura).  As well as multiple aunts, uncles, nieces and nephews and cousins.
Gregory Brooks Wood, M.Div. '82, aged 72, died at his home on Wednesday, October 19, 2022. He was born June 6, 1950, in Greenville, MI, the son of the late Richard B. and Loretta (Currie) Wood.
Gregory grew up in Belding, MI, and often spent summers at his family's cottage in Pentwater, MI, which would remain his second home. He graduated from Belding High School in 1968 and attended Michigan State University. His education was interrupted when he enlisted in the United States Air Force during the Vietnam War, serving at Ramstein Air Force Base in Germany.
Feeling lost upon returning to the United States, he sought out the counsel of the Pastor of Pentwater United Methodist Church, Clyde Miller. Pastor Miller introduced him to Doc Malwin, with whom he would pray the Sinner's Prayer and dedicate his life to Christ on the coast of Lake Michigan in 1976. After receiving a call to ministry several months later, he met and married Beverly Mania of Petoskey, MI, with whom he would share the rest of his life.
Gregory received a Master of Divinity from Asbury Theological Seminary in 1982 and first served as Senior Pastor at both New Buffalo United Methodist Church and Lakeside United Methodist Church simultaneously. During this appointment, he and Beverly welcomed the birth of their sons, Jorah and Noah Wood. He then served as Associate Pastor at Trinity United Methodist Church in Lansing, MI, for five years, and then nine years as the Senior Pastor at Manistee United Methodist Church. His final full-time appointment was as the Senior Pastor at Pathfinder Church in Portage, MI, for eighteen years.
During his retirement, he continued his ministry as a part-time teaching pastor at Cornerstone Church in Grand Rapids, MI, and interim Senior Pastor of Faith United Methodist Church in Walker, MI.
He loved the Lord, his family, and the many people who became his friends. He delighted in the beauty of God's creation, especially the waters of Lake Michigan, where he found a passion for sailing he would never lose. He touched the lives of thousands of people through his forty years of ministry and was beloved as a son, brother, husband, father, and grandfather.
Gregory is survived by his wife, two sons, and his grandchildren, Liam Wood, Hudson Wood, and Penelope Wood; sisters, Sandy Feuerstein, Denise Angell, and Wendi Slosser; sister-in-law, Barbara Furgeson; and nieces and nephews.
---
One response to "Obituaries"