Alumni Link
Obituaries
Published Date: March 2, 2023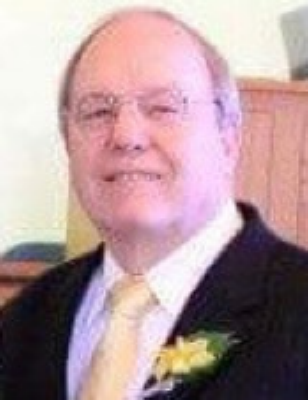 John Edwin Casto, M.Div. '97, aged 73, of Proctorville, OH, passed away on Tuesday, February 7, 2023 at the Hospice House of Huntington. He was born April 4, 1949 in Fairmont, son of the late William and Sylvia Greathouse Casto.
John is survived by his wife of twenty-five years, Linda Casto; two sons, John Casto and Michael Casto and wife Angie; two step-sons, Drew Rottgen and wife Nina and Trey Rottgen and wife Melissa; eleven grandchildren; one brother, David Casto of Belton, TX.
In addition to his parents, he was also preceded in death by one brother, William Casto.
John was a graduate of South Charleston High School, and received his B.S. from West Virginia State.  He continued his education at Asbury Theological Seminary where he received his Masters of Divinity.  He also proudly served in the United States Army and achieved the rank of Captain.  After he left the military he worked in medical sales and became a minister with the Methodist Church.
He was an avid sportsman where he enjoyed hunting and fishing.  He loved WVU athletics and was an avid gardener, where he put his botany degree to work.
Larry Dunn, M.Div. '67, aged 87, a renowned United Methodist Minister for over 50 years, died peacefully on February 2nd at his home in Ft. Myers, Florida. He graduated from Asbury Theological Seminary in Wilmore, Kentucky. He was known for his compassion and kindness, and his love for ice cream. Larry officiated over numerous baptisms, weddings and funerals. He served at Emmanuel United Methodist for 12 years and Haddonfield United Methodist Church for 19 years. He is survived by his loving wife of 60 years Carol, niece Karan, brothers Wayne and Carl, and other nieces and nephews. Reverend Dunn's ashes will be buried in Zambia, Africa the week of April 16th. For over 15 years, Larry visited Zambia on missionary trips supporting and teaching hundreds of Christian ministers doing God's work.
Roger L. Gales, M.Div. '83, aged 72, of Bedford, passed away at 2:00 am on Saturday, February 18, 2023, at his residence. Born May 10, 1950, in Uniontown, PA, he was the son of Lester G. Gales and Wilma C. (Adams) Gales-Geiger.
He married Susan Kern on June 8, 1996 and she survives. He graduated from Greece Olympia High School in 1968 and Roberts Wesleyan College in Rochester, NY, with a major in music and a minor in education, in 1972. He graduated from Asbury College with a Master of Arts and Administration degree. He then received a Masters of Divinity degree from Asbury Theological Seminary. He was ordained by the Free Methodist Church in 1983 and served as youth and music pastor in Lawrence, KS from 1983-1986. In 1986, he moved to Bedford and became the youth and music pastor at the Bedford Free Methodist Church from 1986-1991. He became a music educator for North Lawrence Community Schools from 1995-2017, where he served as band director at the Bedford Middle School and as associate director of music and bands and music department chair at BNL, retiring in 2017. He served as worship director at the Bedford First Baptist Church from 1999-2003.
His life-long passion for tuning and repairing pianos was fulfilled in retirement with his full-time business, Roger Gales Piano Service, where he not only tuned and repaired pianos, but completely restored numerous pianos throughout the region. He was the former director of the Bedford Community Band from 2013-2019. He was a member of the Nostalgia Band, TAPS Across America, and Sons of the American Legion Gillen Post #33 where he served in the Honor Guard.
Survivors include his wife, Susan, of Bedford; children, Chris Gales and wife, Amy of Bloomington, Rachel Gales of Indianapolis, Katy Holmes and husband, Zac of Logansport, Bethany Bell and husband, Chris of Bedford, and Jordan Morris and wife, Mindy of Bedford; the mother of his children, Linda B. Gales; ten grandchildren, Ryan and Evan Gales, Calvin and Abigail Holmes, Michael Bell (Summer), Cierra Ashley (Skylar), Hannah Bell, Bennett, Beau, and Knight Morris; three great-grandchildren, Avery and Dallas Ashley and Harper King; a sister, Linda Zurick (Lee) of Rochester, NY; a brother, David Gales (Kathy) of FL; a brother-in-law, Dennis Hancock of Ohio, and several nieces and nephews. He was preceded in death by his parents, and a sister, Karen (Gales) Hancock
Jonathan J. Lu, B.Div. '60, aged 95, of Cedar Falls, died Thursday, February 9, 2023, at his home.
He was born May 5, 1927, in Puli Village, China, the son of Lu Yong Fu and Yang Bao Cong. He came to the United States in 1956 attending the Asbury Theological Seminary, the University of Wisconsin-Madison, Ohio State University, and earning his PhD in Geography from the University of Washington. On September 1, 1961, he was united in marriage to Sayoko Utagawa from Japan. He began his career teaching at Humboldt State College. The family moved to Cedar Falls in 1973 where he taught Geography at the University of Northern Iowa and co-founded the Biblical Geography section of the American Geographic Society. He retired from UNI in 1992 and accepted the position as president of Holy Light Theological Seminary in Taiwan where he became an ordained minister. He continued to teach and preach the gospel until the age of 93.
Jonathan is survived by his wife, Sayoko; three children: Alice (Tom) Pei of Cedar Rapids, Caroline (Doug) Keiser of Cedar Falls, and David (Mary) Lu of Firestone, CO; grandchildren: Andrew, Susan, and Emily Pei, Erin (Jonathan) Haverdink, Brian (Rebekah) Keiser, Abigail Keiser, Kristina (Tate) Williams, Morgan (Zach) Carpenter, and great grandchildren Mara Haverdink and Cody Keiser.
He was preceded in death by his sister, Huiliang Lu.
Louise M. Owen, aged 88, went to be with her Lord and Savior 2/1/23 in Lafayette, Indiana at IU Hospital. Louise was born 11/26/34 in Battle Creek Michigan to Lester and May (Moody) Vance. At 5 years old, she accepted Jesus, whom she loved and served for 83 years. She attended school in Fulton, Michigan through seventh grade. Eighth grade through high school graduation, she attended Vicksburg, Michigan, graduating in 1952. Growing up, she helped raise her younger brother Glenn Vance. Louise loved music and learned to play the piano at a very young age. In high school, she played the bells in marching band. She worked at a bank in Kalamazoo and was a secretary at Post Cereals in Battle Creek.
Louise married Earl D. Owen June 10, 1954. They were married for 68 years. When asked their secret for a long-lasting marriage, Earl would say, "She's very loving." Since their honeymoon at Mackinac Island, Earl and Louise loved to visit the island for their anniversary and did so for many years. They shared a love for Lake Michigan and lighthouses and had many adventures visiting them. Louise worked various jobs in Iowa, Illinois, and Kentucky during Earl's ministerial education. Her favorite job was working at the Asbury Seminary Library, in Wilmore, Kentucky.
From her home church to the many different churches they ministered to, she played piano and organ. She would play many songs by memory. For twenty-five years she taught piano lessons to many children in the various towns in which they lived. Louise sang in many church choirs and always had a song of praise for her Lord and Savior. She would daily sing many hymns of praise to the Lord. Among her favorites were "I'll Fly Away" and "Amazing Grace". Louise taught Sunday school, Bible school, Junior church, and youth group in many churches. Louise loved to quilt and knit. She would create beautiful handmade blankets, dish towel sets, and quilts that she would gift to church members, family, and friends for special occasions. Louise worked as a secretary in Bremen, Indiana at a cement company and Grace UM church.
Louise and her husband came to Dayton UMC (now Gathering Point) in 1996. She set up the church library and served as the librarian for fifteen years. She also served as the substitute front desk secretary. She worked in the church daycare infant room. She took great joy in rocking the babies to sleep for their nap time. She helped her grandkids with many 4-H foods, microwave foods, and food preservation projects. A few of her favorites were canning pickles, making peanut brittle, and baking coffee cake and blueberry pie.
Louise had a delightful sense of humor all through her life. She always had a joyful way of looking at life and was able to bring laughter to many around her. Throughout her life, Louise maintained an eternal perspective. She would often comment to others, she knew exactly where she was going. She looked forward to the promise of Heaven and being re-united with her loved ones and rejoicing in the presence of her Lord and Savior.
Louise was preceded in death by her parents and brothers John and Glenn Vance. She is survived by her husband Earl Owen, daughter Deborah (Alan) Baldwin, grandchildren, Grace Baldwin Kan-uge (Husband Elvis Kan-uge), Joy (Antony) Gutierrez, and Daniel Baldwin, sisters-in-law Linda (Glenn) Vance, Janet (Jim) Hagelgans and Barbra Swarthout and two brothers-in-law Jerry Owen and Charles (Linda) Owen.
Douglas Eugene Purdy, M.A.C.E. '82, aged 68, of Waterloo, IA, died on Friday, Feb. 17, 2023 at UnityPoint Health – Allen Hospital in Waterloo, of cardiac arrest.
Douglas was born on June 4, 1954 in Marion, IN, to Elwin and Velma (Hare) Purdy.
He had his Masters Degree in Christian Education from Asbury Seminary in Wilmore, KY.
He married Jean Cecile DeBonis on Sept. 22, 1979 at Grace United Methodist Church in Waterloo.
Douglas had worked as a Quality Engineer for multiple manufacturing facilities prior to his retirement.
He enjoyed puppets, genealogy, cleaning and maintaining family headstones, computers, board games, movies, and being a Mall Santa. Doug cherished time spent with family and his cat, Marla.
Douglas is survived by: wife, Jean C Purdy, Waterloo; son, Micah (Olga Garcia) Purdy, Woodstock, IL; sister, Dawn (Larry) Gladback, Plainfield, IN; brother, Dwight (Pat) Purdy, Marion, IN; brother-in-law, Dr. J Nicholas (Dr. Susan) DeBonis, Beaufort, SC; sister-in-law, Lucille Garst, Littleton, CO; brother-in-law, Anthony (Ruselle) DeBonis, Waterloo; sister-in-law, Lauretta DeBonis, Fort Wayne, IN; brother-in-law, Theodore (Martha) DeBonis, IL.
Douglas is preceded in death by his parents; his brother, Dennis; and step-mother, Nina Purdy.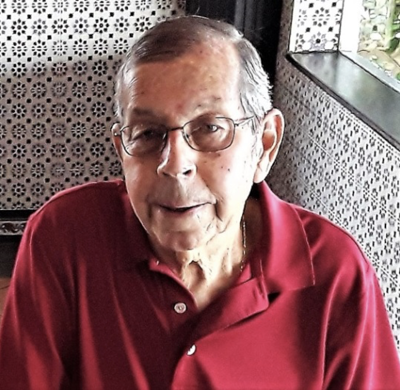 Burton Harrison Schoepf, M.Div. '73, aged 86, passed away peacefully on January 20, 2023 from an aortic aneurysm. His sudden passing has left a tremendous void in his family and many friends but we know he is rejoicing in his forever home in Heaven!
Burton is survived by his three daughters, Kathy (Steve) Wilson, Carolyn (Peter) Gibson and Allison (Curtis) Drown. He had two beautiful granddaughters Laura and Stephanie, and four precious great-granddaughters!
Burton was born in Tampa, Florida on Sept. 4, 1936. He married Betsy Dunn in 1956 shortly after high school. He owned Schoepf Striping Service until God called him to finish college and attend Asbury Seminary in Wilmore, Kentucky in 1969. Burton pastored several churches for many years and even started his own church. In 1977, he and Betsy moved to Indian Rocks Beach and the two eventually began the crafting circuit for nearly 20 years traveling throughout the countryside in their motorhome with two dogs!
Upon retiring from the art show life, Betsy ran the IRB Art Center and Burton entered the handyman trade which he enjoyed immensely until he was 84! He was fond of wood-working and repairing most everything you could think of! Burton especially loved gardening, going out to lunch, attending church and Bible study, making friends wherever life took him. He touched many lives with his sincere loving kindness. He had a heart of gold and will be greatly missed!
---
One response to "Obituaries"