Alumni Link
Obituaries
Published Date: August 30, 2023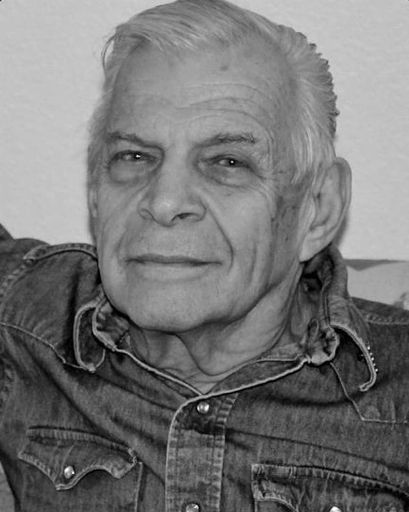 Ronald Hazen Bassett, M.Div. '87, aged 83, of Litchfield, Minnesota, passed away on August 3, 2023.
Ronald was born on April 12, 1940, to Robert and Barbara Bassett in Massachusetts. He attended High School in Bourne, Massachusetts, as well as Faith School of Theology in Maine, North Central Bible College in Minnesota, and Asbury Theological Seminary in Kentucky.
Ronald was married to Marionetta Ovedia Moore on June 10, 1961 in Harvey, Illinois. Ronald worked as a Minister from 1987 to 2023. He also worked at Bongards Creamery in Bongards, MN from 1989-2016. Ronald belonged to the IMF and Kingsway Fellowship. His church was the Assembly of God, and he enjoyed gardening, carpentry, bible studies, and listening to music.
Ronald is survived by his sons Brandon Bassett, of Cosmos, Minnesota; Noel (Heather Whitt) Bassett of St. Joseph, Michigan; Khris Bassett of Vermont; and Nathan (Anne) Bassett of Hutchinson, Minnesota. He is also survived by his grandchildren Kevin (Jess) Bassett, Logan Bassett, Ashley (Ben Rogers) Bassett, Alexandra "Bassett" (Adam) Reentz, Landon Bassett, Nicholas (Vanessa) Bassett, Joshua Bassett, Erin Bassett, Lydia Bassett, and Eian Bassett; great-grandchildren Ryker, Regan, Tiffany, Kieren, Harper, Yander, Sabastian, Max, Arya, and Cordelia; and his sister, Andrea Fraser of Tavares, Florida.
Ronald is preceded in death by his parents, Robert Russell Bassett and Barbara Lois (Boyd) Bassett, and his Brother Barry Bassett.
Reverend Stephen Ray Benefield, M.Div. '14, aged 46, passed from this life to eternal peace on August 1, 2023, in Birmingham, Alabama. He is survived by his wife of two years Darla Harrison Benefield and was a loving father to his two surviving children Rhett and Lily. He is also survived by his father Johnny Benefield (Wanda), mother Denise Benefield, siblings Luke (wife Christa) and Ariel (husband Drew), nieces, nephews, colleagues, congregants, and friends.
Stephen was born April 5th, 1977, and grew up in Midfield, Alabama in Jefferson County. He attended Mortimer Jordan High School in Gardendale and received a Bachelor of Arts degree from Jacksonville State University where he immensely enjoyed being a DJ at the college radio station 92J alongside friends. After an early career in communications with Charter, Stephen answered his call into the ministry of God's love with the United Methodist Church and worked full-time while travelling back and forth to Kentucky where he received his Master's in Divinity from Asbury Theological Seminary in 2014. He was ordained and served his first church as an Associate Pastor at Alabaster First United Methodist Church until May of 2012 until being assigned as Senior Pastor at Lacey's Spring UMC. In 2016, he became an Elder in the North Alabama Conference of the United Methodist Church. He went on to serve as Senior Pastor at Moulton First, Baileyton, Gandy's Cove, and was presently serving as the Senior Pastor at Cahaba Heights United Methodist.
Stephen was often a quiet presence, a deep spiritual thinker, loved reading all books – many, many books – mostly about history, but he yearned for knowledge. He loved all things baseball, especially the Atlanta Braves. He enjoyed the occasions when he could get together with friends to spend an afternoon recording their fantasy baseball picks for the current season.
He was contemplative and very much an intellectual. He had a gift with writing and words always highlighting his wit, particularly in his sermon titles and church signs. He loved morning coffee, a cool breeze, retro tennis shoes, loud, folk and indie rock music like REM, the Old 97s, and Trampled by Turtles, but also classic rock like the Beatles and the Rolling Stones. He wasn't afraid to be different and nerdy, and appreciated that people could love that about him.
Stephen was comfortable not being the biggest personality in the room and was his best at one-on-one conversations and when sharing God's message to his congregation. The best way you might choose to honor him is to share your fond memories with each other, turn up the music, and do something kind to make the world feel a little bit more like the kingdom of God.
Reverend Gregory Lynn Carter, M.Div. '93, aged 63, affectionately known as Pastor Greg, passed away peacefully to be with the Lord at KDMC in Ashland, Kentucky on Wednesday, July 26, 2023, after a long battle with liver disease.
Greg was born on April 9, 1960, in Portsmouth, Ohio to the late Ralph and Helen Carter. In addition to his parents, Greg was preceded in death by his two brothers, Bill and Charlie Carter, and a sister, Barb Carroll.
Greg is survived by his wife Carol Sue Conley Carter, whom he married on May 17, 1989, his children, Meghan (Matthew) Baird of Wheelersburg, Ohio, and Joshua Carter (and fiancee, Ashley Harr) of Lucasville, Ohio, his two grandsons, Henry Baird and Grant Baird, who he lovingly referred to as, "his boys". In addition, he is survived by two sisters, Freda Carter of Arizona and Sue Spence of Burlington, Kentucky, along with many nieces and nephews that he loved.
He was a 1978 graduate of Portsmouth East High School. He next attended Pikeville College where he earned a bachelor's degree in music education. He was a master trumpet player with an affinity for jazz music. Greg spent the next few years developing his reputation as a favorite band director at Prestonsburg High School in Kentucky, band and choir director at Millard Jr. and Sr. High School in Kentucky, and band director for Minford High School. He is well-remembered as a favorite educator who used his love of music and teaching to inspire his students.
In 1989, Greg answered the Lord's calling on his life to go into full-time ministry. He accepted his first appointments, Oldtown and Friendship UMC in West Portsmouth, Ohio, pastoring both churches while attending Asbury Theological Seminary pursuing his Master of Divinity. This was also the year that he married his lifelong partner in ministry, Carol (Conley) Carter. They celebrated 34 years of marriage on May 17th of this year. In addition to his master's degree, Greg completed the Advanced Beeson Leadership Program. He was also an ordained elder in the United Methodist Church and was a member of Orient Masonic Lodge # 321 of Waverly and a 32nd-degree Mason.
After seven years as a beloved pastor of Oldtown and Friendship, Greg moved to Circleville, Ohio to pastor Emmett Chapel UMC for four years. In 2000, he moved to Waverly, Ohio where he was the pastor at Grace UMC for the next four years.
In 2003, Greg opened the Greg Carter Allstate Insurance Agency followed by the Carter Insurance Agency, using both businesses as a way to minister to his customers. In 2012, along with Carol, he became a visitation pastor for Cornerstone UMC in Portsmouth, Ohio. He closed his insurance business in 2018 as his battle with liver disease intensified. Despite his health concerns, his passion for preaching the word of God and congregational care, led him back into full-time ministry, returning as pastor to his precious church family at Oldtown and Friendship UMC, until he was too sick to continue. He continually expressed his desire to become well enough to preach again.
Jerry Huntsinger, M.A.P. '58, aged 90, a nationally recognized expert on communications and fundraising for many of the household names among American charities, passed away August 6, 2023 in the Hadley House Hospice Unit at Windsor Meade Retirement Community in Williamsburg, Virginia.
Author of several classic books on marketing and fundraising, he was also mentor to generations of young fundraisers. The New York Times summed up his skill: "Most Americans have never heard of Jerry Huntsinger, but they have probably heard from him. Mr. Huntsinger is a direct mail fundraiser, one of the best in the business."
Jerry Huntsinger was born on July 25, 1933 in Salina, Kansas, son of the late Edwin Earl Huntsinger and Mary Johnson Huntsinger. Jerry had one sister, the late Leila Huntsinger.
He went on to receive a B.A. in English Literature from Greenville College in Greenville, Illinois. His graduate degrees include a Masters in Philosophy from Asbury Theological Seminary in Wilmore, Kentucky and a Masters in Mass Communications from Temple University in Philadelphia, Pennsylvania.
In 1962, Jerry joined the staff of the then Christian Children's Fund, now ChildFund International in Richmond, Virginia where he traveled to the Fund's missions in Africa and employed his communications and marketing skills to alert the public to the plight of orphans and raise funds for what became one of the nation's largest child sponsorship programs. In 1964, he co-founded Huntsinger & Jeffer, the Richmond, Va. advertising and fundraising firm, and was an early pioneer in direct mail fundraising for nonprofit organizations. After selling his interest in that firm he became Senior Creative Consultant for Craver, Mathews, Smith & Company in Falls Church, VA., where he worked on programs for organizations like Habitat for Humanity, Heifer International, the ACLU and Common Cause.
To minimize what he called "the boredom level from my day job" he built and flew radio-controlled airplanes with his sons and grandson and worked with a London based producer of video games to create theme music and background sounds, as well as often employing his skill on the keyboard to entertain residents of senior centers and nursing homes in the Richmond area.
Over his long and active 61-year professional career he wrote fundraising letters signed by Presidents Reagan, Carter and Clinton, politicians such as Albert Gore, Nancy Pelosi, and celebrities such as the late Christopher Reeve, Frank Sinatra and Joanne Woodward, and many, many others. He created marketing campaigns for companies and organizations as diverse as The Nature Conservancy, World Wildlife Fund, American Express, Kemper Insurance, Day's Inn, Ford's Colony, Virginia Peanuts, Peale Center for Positive Thinking, Crestar Bank, Habitat for Humanity, The Humane Society of the United States, National Wildlife Federation, Handgun Control, Amnesty International, Environmental Defense, Father Flanagan's Boy's Town, the American Red Cross, Consumers Report, and dozens of others, both commercial and charities.
Often called the "Dean" of direct mail fundraising, his creative work, campaigns and marketing innovations have received awards from public relations societies, film festivals, national advertising agencies, and the Professional Achievement Award from the Non-Profit Council of the Direct Marketing Association.
Jerry and Esther, lived for a while on the shores of the North Carolina Outer Banks. One of Jerry's favorite times of day would be going out on the deck nightly to watch the sunset across the water. He would say you could almost hear it 'hiss' when it appeared to touch the waters' surface. They enjoyed taking cruises and family vacations together and spending time with their large family.
Jerry is survived by his loving wife, Esther Shields Huntsinger and their beloved pup "Missy", his sons, Randall Earl Huntsinger (Karla) from Iowa, and Kenton Emerson Huntsinger Sr (Deborah) of Ashland, VA; 3 Grandchildren and 4 Great-Grandchildren. He is also survived by his 4 step-children, Sheree L Fox (Tommy) of Williamsburg, Donald R Forman (Teresa), and David K Forman of Yorktown, VA; and Susan E Rhew (Ray) of Kill Devil Hills, NC.; 9 Grandchildren and 16 Great-Grandchildren.
Reverend Dr. Jerald B. Landrey, M.Div. '69, aged 79, went to be with his Lord and Savior on Aug. 1, 2023. He was just three weeks shy of his 57th wedding anniversary. Jerry pastored in the Presbyterian (PCUSA) for nearly 40 years. He and his wife, Carolyn moved from California to Wilmore, KY to attend seminary. Carolyn taught elementary school in Nicholasville. It was quite a change for them coming from the LA area of Cali. For the past 10 years Jerry dealt with prostate cancer and dementia. Three months ago the family admitted him to a memory care facility where he had the most loving caregivers. They were from all over the world, and having been born in India to Wesleyan Methodist missionaries, he loved the international world, especially India, where he lived the first 9 years of his life. Along with his older brothers, Mark and Paul, they attended Woodstock School, a boarding school in the Himalayas. Jerry had a wonderful ministry and spent many summers, using his study leave, teaching other pastors in numerous other countries.
Jerry is survived by his wife, Carolyn, sons, Todd, Troy and Tim, daughters-in-law, Mollie and Kathryn and grandchildren, Maddy, Jack, Gavin, Mack and Alexander Landrey. All except Todd and his family live just minutes from Carolyn in Cumming, GA. Todd lives in PA.
Death leaves a heartache no one can heal, while deep down inside, love leaves a memory no one can steal.
Kent Cole Parsons, M.Div. '82, aged 69, of Colorado Springs, passed away July 20, 2023, beloved Son, Brother, Father, Uncle in Asheville, North Carolina. Kent was born in Hempstead, Long Island, New York. Kent graduated from Menchville High School in Newport News, Virginia. He attended West Virginia University his Freshman year and got his BA degree in Art from Boise State University. Kent was an accomplished artist. Kent obtained a Masters of Divinity in 1983 from Asbury Seminary in Kentucky. Kent performed Illustrator work for Proctor and Gamble for 15 years in Cincinnati Ohio. He was the Hospital Chaplain for Charleston Medical Center for 5 years in West Virginia. Kent moved to Colorado Springs in 2005, where he performed Illustrator work with L-3 Communication and retired in 2012 due to a life threatening bicycle accident. Kent's relatives helped in his recovery and were with him until his death. Kent is preceded in death by his parents Col. Robert King Parsons and Ann Cole Parsons. He is survived by his brother Charles, sister Jeanette and brother Tim. He is survived by his children Brooke, Meredith, Hallel(Shana), Sierra(Adam) and Graceson(Victoria), and grandchildren Sage, Asher and Amari. Kent's many connections called him a true friend, confidant and generous to a fault. Kent will be truly missed and a great loss to all that knew him.
Darlene Faith Green Smidderks, aged 87, was born on July 20, 1936, in the Free Methodist parsonage in Edison, Nebraska five minutes before her sister, Arlene Hope, the twin daughters of John C. and Jennie Green. The girls joined their four older brothers, John, Bob, Carroll, and Clark.  Faith grew up in parsonages in Nebraska and Oregon before enrolling at Los Angeles Pacific High School & College, where she met and fell in love with Dean Smidderks, a California boy with whom she shared a love of singing and a deep commitment to the Lord.  They were married on June 9, 1955, and moved to Seattle to complete studies at Seattle Pacific College and then on to Wilmore, Kentucky, where Faith worked as a seamstress while Dean completed his seminary degree at Asbury Seminary.
The young couple accepted a pastorate in Yucca Valley, California where their daughters Angie and Jennie were born.  During these years, they felt led to serve as missionaries and in 1963, they accepted an appointment to Mozambique. They spent the next two years in language study in Portugal and then sailed to South Africa where they were stationed at Baker Farm Mission while waiting for visas to Mozambique. After learning the Tswa language, Faith taught in the Bible School and assisted with women's ministries. Faith's indomitable spirit and great sense of humor were assets during these years on a remote mission station without electricity or safe drinking water. It was here that their third daughter, Kathie, was born. During their first furlough in 1969 in Los Angeles, California, Hendrik joined the family.
After a busy year of deputation, Dean & Faith returned to Witbank, South Africa, where they completed another 5 years of missionary service, with Faith assuming duties of mission bookkeeper.  Visas were finally granted while on their second furlough in 1974, and the family returned to Inhamachafo Mission Station in Mozambique in 1975, but civil war soon engulfed the country, forcing them to return to South Africa.
Faith continued to serve alongside Dean in South Africa at Witbank, Carletonville, and Johannesburg, as well as at the Bible Schools in Zimbabwe, Mozambique, and Malawi until their retirement in 1999.  Faith added responsibilities of overseeing child sponsorship and served as mission hostess to overseas guests and missionaries.  She is fondly remembered by many for her constant supply of cookies and cake and for delicious meals conjured from the most meagre supplies.  It was a rare day that guests were not seated around their table or lodged in their guest rooms. All were made to feel at home.
Faith's love for the African students earned her the nickname of Mamane Wuxinji (Mother Mercy) – a fitting name for her unfailing display of love and compassion.  She was also a devoted mother to her four children, who relished her great sense of humor and zest for the adventure that Africa supplied in abundance. She approached every difficulty – from malaria to hyenas – with a positive attitude.
After retiring from the mission field, Dean and Faith pastored the Free Methodist church in Omaha, Nebraska and "retired" a second time to McPherson, Kansas where Faith kept busy with volunteer work at the charity thrift store.  After several years of declining health, Faith moved to Pine Village Nursing Home in Moundridge, Kansas, where she endeared herself to the staff with her gentle disposition and love of singing.  Faith died on July 24, 2023, just a few days after celebrating her 68th anniversary and 87th birthday.
Faith is survived by her husband, Dean, of McPherson, Kansas; brother, Bob Green of Lawrence, Kansas; children Angie (Tim) Lancaster and Jennie (Brent) Hall, both of McPherson, Kathie (Malcolm) Vaughan of St. Joseph, Missouri, and Hendrik (Kaylene) Smidderks of Wichita;  by grandchildren Desiree Harris, Timothy Lancaster, Sharon Lancaster, Lisa Yoder, David Hall, Amy Corona, Trevor Vaughan, Erin Blair and Linnea Smidderks; by 12 great-grandchildren, and many Green and Smidderks nieces and nephews.
Raymond E. Smith, B.Div. '65, aged 86, of Vandalia, passed away on Tuesday, August 8, 2023, at Brookdale of Englewood. Ray was born January 30, 1937, in Albany, Indiana to the late Wilbur R. & Dorothy A. (Jones) Smith. In addition to his parents, he was also preceded in death by his wife of 35 years, Claudia Jo Smith, in 1997.
Ray earned his bachelor's degree having completed his studies at Taylor University and Asbury Seminary. He was a veteran of the U. S. Army and retired from Dayton Christian Schools. For many years he pastored churches in Ohio, Indiana and Michigan and he was a charter member of Living Word Church.
Ray is survived by his loving wife of the past 10 years, Joyce T. (Trostel) Jacoby; two sons, Mark Smith & his wife, Terri and David Smith & his wife, Linda; four grandchildren, Emily Faulkner (Sam), Brenna Walden (Reagan), Paul Smith & Peter Smith; two great grandchildren, Mya and Jack with two more great granddaughters due to be born in December and January; one brother, Robert Smith; sister-in-law, Janice Stuckey; and by his extended family & many good friends.
---