Alumni Link
Rev. Sam Zulu — 2022 Asbury Seminary Distinguished Alumnus
Published Date: January 2, 2023
As the Field Director for the Zambia Center for Biblical Understanding with The Word Is Out, Rev. Sam Lael Mwase Zulu dreams of reaching the continent of Africa with the truth of Jesus Christ. Using the Inductive Bible Study (IBS) method, Rev. Zulu trains pastors and church leaders to observe, interpret and apply Scripture so they can teach the orthodox faith.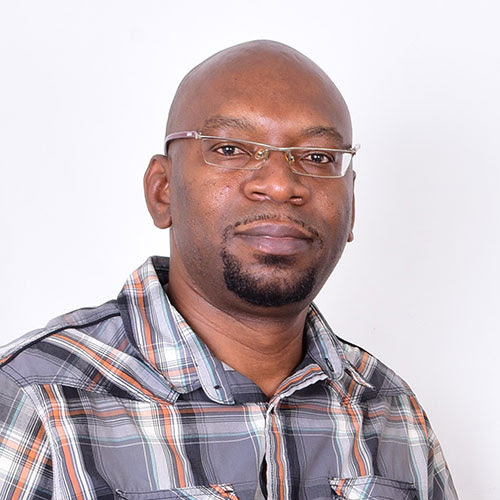 Although the church is growing rapidly in Africa, Rev. Zulu has found that biblical teaching is not. False teaching and questionable "revelations" from God often damage the faith of young Christians. He believes that only a true understanding of Scripture can combat the heresies and unorthodox practices currently found in Africa.
"If in the next five to ten years the current status quo does not change, these unhealthy preaching practices being taught from the pulpits in the churches across my nation (and perhaps the whole of Africa) will make the church irrelevant to the African community," Rev. Zulu said. "So the mission of our Center is exigent, and we need to provide the required IBS resources to the clergy with the utmost urgency it needs and deserves."
Rev. Zulu had led cell groups within his church for several years and knew he was called to preach the gospel. In 2008, he met Dr. Alan J. Meenan, president and founder of The Word Is Out, at an Inductive Bible Study conference hosted by Ndola Baptist Church in Zambia. This conference became an annual event and Rev. Zulu became actively involved with its preparation and organization.
In May 2011, The Word Is Out, in partnership with Asbury Seminary, awarded Rev. Zulu a full scholarship to study at Asbury Seminary as part of their Champion Program. This program provides funding for leaders to study at Asbury Seminary and, after graduating, return to their home country to plant a Center for Biblical Understanding that will train new leaders.
After graduating with an M.A. in Biblical Studies in 2015, Rev. Zulu returned to Zambia. He opened the International Center for Biblical Understanding in 2016 with 24 students. It has since grown to over 40 students.
Rev. Zulu and his wife, Susan, live in Zambia with their three children.
---