Alumni Link
Obituaries
Published Date: May 3, 2022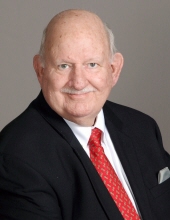 Rev. Dr. John David Abbott Jr., M.Div. '95, aged 77, of Indianapolis, IN passed away on April 1, 2022. He was born on December 31, 1944, in Richeyville, PA and spent his childhood in Pennsylvania and Maryland parsonages before moving with family to Indianapolis where his father served in leadership in the Pilgrim Holiness Church (now Wesleyan Church). After graduating from George Washington High School in 1962, he joined the United States Air Force in December 1963. While in the Air Force, he met his first wife and two daughters, Donna and Marsha, were born.
In 1974, after serving several years in the Air Force, John returned to Indiana. He married LeAnn Heinemann on June 7, 1975. Children, Chad and Lauren, were born before changing direction for the family. John worked for K-Mart Corporation and Thornton Oil until 1988 when he left the business world to go into the ministry of the United Methodist Church. While attending Indiana University Southeast in New Albany, Indiana, he served at Palmyra /Hancock Chapel UMC as a student pastor. After graduation from IUS, he completed his Master's degree at Asbury Theological Seminary in Wilmore, KY. He completed his Doctorate in Ministry from United Theological Seminary. He pastored in Palmyra, Hancock Chapel, Sellersburg, Old Bethel UM churches in full time ministry until 2009. He served part-time as Minister of Prayer and Discipleship at Center UMC for 12 years. John was known for his love of the Bible, preaching, and writing and was awarded the Harry Denman Award for preaching while at Asbury Theological Seminary.
John is survived by his wife, LeAnn; children: Donna (James) Raff, (CA); Marsha (Mike) Gomez (CA); Lauren Abbott (IN); future son-in-law, Daniel Austin; grandchildren: Brayden, Zachary, and Alexis Gomez (CA); Trevor Raff (CA); Ashton Johnson (IN) and Ava Austin (IN); brother, Dr. Kenneth (JoAnn) Abbott (IN) and many brothers and sisters-in-law, nieces, nephews, cousins. He was preceded in death by his parents, Dr. John D. Abbott Sr. and Gladys Abbott, and son, Chad Abbott.
The Rev. Floyd Fought, M.Div. '49, aged 97, was a farm boy who early on committed his life to the Methodist ministry and later on found joy as an artisan woodworker. He died March 17 at Fort Myers, Florida. "I'm ready to die," he had told his children. But he hadn't been waiting around for death. That day, he had been out and about on his electric scooter — after two strokes he relied on it to get around, even in his assisted-living apartment. He badgered caregivers for a bed he'd been promised. He made plans with a friend to attend an upcoming concert. That evening, a nurse left him as he was preparing for bed. She returned 20 minutes later to find him in his pajamas, dead beside his scooter. The cause was cardiovascular disease.
Floyd was born Nov. 7, 1924, to Blanche and Haven Fought, who farmed in Sandusky County in northwestern Ohio. He grew up before World War II as horse-drawn wagons and self-sufficient farming were giving way to the horsepower of Ford and Deere and to commodity agriculture. Around him, traditional ways held strong. "We exchanged hay-making … It was just like one big family here," said Harold Hoffman, a boyhood pal who still lives just across a field from the Fought farmstead. The two had talked weeks before. "I feel blessed to remember," Hoffman said. "Friends to the end." In a family memoir, Floyd recalled hand-husking corn, gutting and curing hogs, killing small game with a shotgun and hewing a papaw trunk to make a rod for catching carp and panfish. In the summer, there was skinnydipping in the nearby creek and quarry, and in the winter, hockey on frozen ponds.
In his father's shop, Floyd began working wood, turning pucks and baseball bats on a lathe, and he began taking classes. "I achieved my only A in high school in wood shop," he wrote. "I needed that A." He attended a rural church where, he recounted, he heard the call to become a minister — and found it hard to heed. He had disliked standing before an audience for a high school play, and a D in speech class wasn't promising. He really wanted to be a farmer. Complicating matters, his father urged him to leave the farm for a college education. So, he said, his high school years were a time of a "very secret internal battle." "My struggle with the call to preach was fierce," he wrote. "… Trouble was I knew what I should do." So, he did.
After graduating in 1942 from Fremont Ross High School, where he played flugelhorn in the marching and concert bands, he went to Asbury College in Wilmington, Kentucky, for his undergraduate work and then to Asbury Theological Seminary. An arm injury — a break not properly set — and vision problems thwarted his attempts to enlist in the military.
In 1946, he married a neighbor, Wilma Hamilton, a farm girl who also attended Asbury and who, after raising four children, taught third-graders. Early in his career, he preached in small churches near Buena Vista in Kentucky and Chesapeake in southern Ohio, serving multiple congregations at each assignment. Then he led larger churches in Cincinnati, Marion, Chillicothe and Fostoria. In the last years of his career, he was superintendent of the Defiance District of the West Ohio Conference of the United Methodist Church.
In keeping with his evangelical roots and training, he organized crusades and revivals, with the likes of Ford Philpot and Billy Graham. He was a builder, of new sanctuaries, education wings and retirement housing. He had a lifelong interest in missionary work. Early in his career, he visited Methodist missions in Cuba, for whose people he had a lasting empathy. He was curious about the broader world and its peoples. His family was not surprised to welcome to the table an African bishop or a family of Vietnamese refugees.
In mid-career, he and Wilma guided tours to Europe, Asia and South America that combined sightseeing and missionary visits. He chaired conference committees on evangelism and missions, and he was a delegate to five general and jurisdictional councils. He and Wilma retired in 1991 to Lakeside, Ohio, a community on Lake Erie with historic ties to the Methodist Church and the Chautauqua movement. Until late in life, he summered at their Lakeside home, which remains in the family.
In 1995, the couple settled at Shell Point Retirement Village in Fort Myers as Wilma made a steep descent into dementia. Until she died in January 2000, he was her primary caregiver. He wrote a book about this time, "The Long Road to Goodbye: Our Journey with Alzheimer's." It offered vignettes of their trials and advice to others dealing with the disease.
In October 2000, he married a neighbor, Fern Hon, a retired banker and widow of a Southern Illinois farmer. Years later, when she moved into the Shell Point nursing facility, he turned a bud vase for her and for two years made twice-daily visits, snipping a hibiscus bloom each day and placing it into the vase at her bedside. She died in 2015.
After Wilma died, Floyd fulfilled his long ambition to devote himself to woodworking. Most days, he went to work, as he put it, in the community shop in Shell Point. Using a lathe, he turned hundreds of vases, goblets, Christmas ornaments and other objects. He gave them as gifts or sold them through the Shell Point gift shop and at craft shows. Often, he let buyers name their price. A notable project was finishing a footstool he had begun as a teenager, using walnut from the family farm in Ohio. The project was interrupted when he went off to college, and he moved the unfinished parts from one parsonage to the next. Wilma had stitched a covering for it, but the project was not completed until well into his retirement, to the amusement of his Florida shopmates, who ribbed him for working so slowly.
His reputation on the scooter was otherwise. He was known in the retirement community for zipping around the grounds and buildings, to the dismay of Shell Point authorities who strove not too successfully to get him to slow down. Near the end, he conceded, fashioning in the shop a "governor" that slowed the device enough to pass muster. Late in life, his maladies closed in. He had for more than six decades attended the June gatherings in Lakeside of the West Ohio Conference and claimed an attendance record. Disabilities and the pandemic put an end to the run. Worse, he had to give up the lathe — power tools had
become too dangerous. But he intended to keep going to work and had started to learn woodcarving.
Floyd is survived by his four children with Wilma. They are: Daniel and his wife, Lorianne, of Kerman, California; Marilyn Morris, also of Kerman; Stephen and his wife, Cynthia, of Huntington Beach, California; Timothy and his wife, Marcia Harris, of Portland, Oregon. He had eight grandchildren. They and their families are: Alex; Angie and her children, Alexander and Sarah; Bethannie and her husband, Jason, and their son Matthew and his wife, Jordan, and their children Cassia
Rae, Ian Peter, Liam Jude and Theo Alexander; Daniel Jr. and his wife, Kirsten, and their son, Keegan; Jevonna and her spouse, Gwen; Kamarra and her spouse, David, and their daughters Jessica and Emily; Tyler; Wyndra.
Ronald "Ron" Greilich, M.Div. '58, aged 89, was born October 21, 1932 on his father's 25th birthday. He went to his heavenly home on March 26, 2022. Ron was born in Owosso, Michigan.
He was the first child born to Arthur and Bernice Greilich. A brother, Richard and a sister, Marilyn would soon join Ron to complete the Greilich family. He grew up in Michigan. He played clarinet and tennis and enjoyed both for many years even into adulthood. In the 1950's like many Americans, Ron's family headed west to California and settled in the Monterey area. While there he worked in his parent's butcher shop, and caddied at Pebble Beach, which is probably where he learned to love the game of golf. He even worked in Yosemite one summer. In the late summer when the waterfalls had dried up, he would get asked why there wasn't any more water flowing over the falls. With a straight face, he'd tell them they turn them off during the week and turn them on again on the weekend when more tourists were around. He enrolled at San Francisco State where he majored in music intending to become a music teacher. But the Lord had other plans, and he would feel the call to enter seminary and pursue full time pastoral ministry.
In March of 1955, while he was completing his last year at SFS, he met a blonde-haired soprano who was in the choir, Florence Rundlett. Six months later on August 18, 1955 they were married at the First Covenant Church in San Francisco. After a brief honeymoon in the Lake Tahoe area, the newlyweds settled into their apartment in Berkeley. Ron began his seminary career at Pacific School of Religion. He also had a student pastorate in Georgetown, California. Ron and Florence would drive up after Florence got off work on Friday's and spend the weekend in Georgetown. In 1956, they loaded up their Rambler station wagon and headed cross country to Kentucky. Ron would finish his seminary training at Asbury Theological Seminary in Wilmore, KY. They made many life long friends, such as Dick and Ellen McKinsey.
In 1957, their first child, Rhonda Phyllis, was born. In 1958, Florence and Rhonda, returned to California, so Florence could work to allow Ron to finish his schooling, which he did in 1958. In 1959 their second daughter, Sheryl Lynn was born. In 1964 Timothy Arthur arrived and completed their family. In 1958, Ron was assigned to his first church in Olivehurst, California. He would go on to pastor United Methodist churches in Central Valley, San Mateo, Lincoln, Albany, Sanger, Lodi, Yuba City, Richmond, and his final appointment was in Soledad. Serving in smaller churches, Ron would be called on to do more than just Sunday morning preaching. He would type and print the bulletins, often be the choir director and lead congregational singing and even do custodial duties.
Ron enjoyed camping and backpacking. For many years he led Pioneer Camp. It was a weeklong backpack trip with junior high students from different churches in the conference. Most of those trips were in the Desolation Wilderness area around Lake Tahoe. He would continue to lead backpack trips with youth from the different churches where he was appointed. One of his goals was to hike to Mt. Whitney. It took two tries, but he did make it!
He retired to Clovis, California, in 1996, moving next door to his daughter Rhonda and her family. Sheryl and Tim and their families lived in nearby towns as well, which made it nice to gather for celebrations. In retirement, Ron kept busy with pulpit fill ins which included a single Sunday fill in and a few long-term appointments such as at the Dinuba UMC and in (Sonora?) He also kept up his weekly golf games with his golfing buddy, Ted Lepper. He and Florence attended a Walk to Emmaus weekend in 2005 and were richly blessed by the outpouring of love. Ron would go on to serve on the clergy teams for subsequent walks. He also became a liaison between The Upper Room, who oversees the national Emmaus and local Emmaus communities.
Ron and Florence enjoyed traveling. They were often blessed to combine ministry with their excursions. Their trips took them to Africa, Puerto Rico, India, a cruise following in the Footsteps of Paul and road trips to others states in the U.S.
Ron is preceded in death by his parents, Arthur and Bernice Greilich, and his granddaughter, Laura Pope. Ron is survived by his wife of 66 years, Florence Greilich, daughter, Rhonda Pope, and husband, Reed, daughter, Sheryl Munoz and husband, Rene, and son, Tim Greilich and wife, Kelly. He is also survived by 6 grandchildren, Jason (Brandie) Munoz, Brian (Heather) Pope, Sean (Allie) Munoz, Kyle (Hannah) Greilich, Rebecca Greilich, and Michael Greilich. He also leaves behind 7 great-grandchildren, Pierce and Britta Pope, Jack and June Munoz, Evan and Reyna Munoz and Jasmine Greilich. He is also survived by his brother Richard (Yvonne) Greilich and sister, Marilyn Hamm and well as nieces and nephews and cousins.

Bruce Steven Herrboldt, M.Div. '81, aged 66, was born on April 4, 1955, and died on March 24, 2022.  He was born in the back bedroom of his childhood home on the farm near Menno, SD.  He died in a field near that same place working alongside his brothers and life-long friends, doing what he loved.
He grew up on the farm and attended the Morning Star country school through 1st grade and went to Menno town school graduating in 1973.  He played the trumpet, participated in FFA, FHA, choir, track, and was student council president.  He proudly made a hot rod tractor with his classmate, Willie Kludt.  He attended South Dakota State University and received his Associates Degree in Agriculture and became a skilled trampolinist.
In August 1975, he married his high school sweetheart, LaVon Rempfer, and soon moved to Wilmore, KY. He attended Asbury College and graduated with a bachelor's degree in Philosophy. After only being married a year, his dad, Clarence, died while he was attending college and his daughter, Bethany, was born shortly after in 1977.
After graduation, he worked at Turner Sheet Metal shop where his left index finger and half of his middle finger were crushed in the press break, leaving him with his defining feature which hindered his ability to shoot finger rockets, type, and play the piano.  The workman's comp money he received paid for their trailer, seminary tuition, and the piano LaVon plays on today.
In January 1978, he began at Asbury Theological Seminary and his son, Micah, was born in 1979.  He graduated in May 1981 and was installed as the pastor at the Lake Preston and Erwin UCC churches in South Dakota.  He was ordained at the Salem Reformed UCC church in Menno in November of that year. During his time in Lake Preston, his son, Jonathan, was born in 1984 and his daughter, Jessica, in 1986.
On his birthday in 1986, he moved the family to Rapid City where he would serve at South Park UCC for over 35 years. During his tenure he was heavily involved in the church community serving on a variety of committees and projects, including a large addition to the church where he paid attention to every detail. While on the roof, the contractors commented, "the guy is just everywhere", as overheard by Bruce climbing the ladder to check on things. He was a steward of the building watering plants, vacuuming the water out of the basement and spent several summers tending the Verlina Herrboldt Memorial Garden with LaVon.  He was a bargain shopper at the church rummage sales and served as the Women's Circle president for a short time.  He loved to serve the monthly mission meal of tater tot casserole, red Jello, and Rice Krispy treats.
He served on many committees including the Front Porch Coalition, South Dakota Conference Committee on Ministry, South Dakota Conference Board of Directors, Dakota Conference, Placerville Camp Committee, and the National UCC Board of Directors.  He mentored licensed pastors, led the clergy book club, advised Sister Marmion, and was an honorary member of the Prospector Club.
He was especially gifted with children and youth, and we would often hear the call, "doot da do!" when he saw one of his grandchildren.  He was always present for SPARKS children's group, where he would enjoy playing games and making crafts with the children and his grandchildren.  Placerville Camp was a special part of his life where he served as a counselor and dean for many summer camps.  In both Lake Preston and Rapid City, he would take the confirmands to Minneapolis or Denver to visit the Jewish Synagogues, Muslim Temples, and international groceries.
His ministry reached far and wide, in both service and song.  His bold voice was heard above the congregation, leading traditional hymns, and sometimes non-traditional lyrics.   He would serve the jail and hospital as chaplain and was known to just stop by to check in on his congregation.  Bruce officiated over thousands of Sunday services, countless baptisms, communions, and weddings, including the weddings of his four children and funerals of close friends.  Funerals were a specialty of his, as his ability to comfort those in their time of sorrow was held in high regard.  He worshiped at the bedside of his friends and eased his mother into death in 2015, telling her that she'd milked enough cows and picked enough eggs.
Always the helper, he answered the call for those in need in the community, but also for his own children.  The kids called for various home and car issues including hot water heaters, light fixtures, flat tires, empty gas tanks, cars in the ditch, and missing oil caps. If it couldn't be solved quickly, he turned to his creative side and tinkered with things by the light of his flashlight gloves and magnifying headset.  Personal inventions include peanut butter drill and string-powered windshield wipers.
He was his family's own U-Haul company and Rick Steeves tour guide.  He moved his kids around the country and drove them to and from the airport, including last-minute Visa appointments in Chicago. He loved to travel to see his kids around the world including Germany, Italy, Ethiopia, France, Japan, California, England, Wales, Scotland, Hawaii, Tennessee, Texas, Missouri, Michigan, Wyoming, Virginia, and Valentine, Nebraska.  He brought the comforts of home when he traveled including saw blades, pocketknives, and personal showers in his carry-on luggage.
A farmer at heart, he used his own John Deere tractor to clear trees on the property for his and LaVon's dream cabin near Rochford.  Recently completed, they enjoyed their time at "the farm" including this past Christmas with the family.
Bruce is preceded in death by his parents Clarence and Verlina Herrboldt, his father-in-law Calvin Rempfer, and his brother-in-law Marvin Watson.
Bruce is survived by his wife LaVon of 46 years, his children, Bethany (Zach) Keeney, Micah (SaraJane) Herrboldt, Jonathan (Erin) Herrboldt, and Jessica (Gunnar) Olson.  His grandchildren Rowen Keeney, Calvin Mihretu, Elsa Meskerem, and Clarence Gemechu Herrboldt, Eisa and Franka Olson, and his beloved dog, Rosie.  He is also survived by his sister, Katherine Watson, and his brothers Marlin (Celeste) Herrboldt and Richard (Barb Healy) Herrboldt, his Aunt Idella Herrboldt and Uncle Clifford (LaVonna) Herrboldt, his Mother-in-Law Verlinda Rempfer, his sisters-in-law Di (Scott) Keller and Cindy (Ted) Boese. He is also survived by his loving church family who know him as Pastor Bruce.
Rev. Bruce C. Janes, aged 95, of Freeport, passed away April 19,2022 in New Berlin, WI. He was born in Adair County, Kentucky on Oct. 27, 1926 and was raised on a small farm. Drafted before he completed high school, he served as a cook's assistant in World War II, arriving in Germany shortly after the liberation of the country.
Responding to the call into the ministry, Bruce attended Lindsey Wilson Junior College and earned his undergraduate degree at Union College in KY. He then continued his studies at Asbury Seminary and Chandler School of Theology at Emory University. At a conference for church leaders, Bruce met Mozelle McCormick, then a Director of Christian Education in Georgia. Their relationship blossomed and they were married on Dec. 26, 1953, forming a permanent ministry partnership.
In 1954, he was appointed as full-time pastor in Burnside Kentucky. He served two more appointments in Kentucky before moving to the Northern Illinois Conference of the United Methodist Church in 1960. He faithfully served in the communities where he was appointed—West Pullman (Chicago), Lake Villa, Milledgeville, Orangeville/Afolkey, Prophetstown. Even once he was "officially" retired, he remained active, serving as interim pastor at Dakota/Rock Grove UMC and St. Paul Church of Epleyanna (Davis) and as visitation pastor for Freeport's Faith UMC. Within the Freeport community, he frequently conducted chapel services at nursing homes and senior residential facilities.
Beyond the church, Bruce's passions included gardening and missions work. The produce from his gardens fed his family and many others. His passion for missions found him participating in work camps at Red Bird Mission in Kentucky, volunteering at Freeport Area Church Co-Op and cheerfully walking in fundraisers for RAMP, CROP and other charities. He enjoyed sharing nature's bounty, God's blessings, a good laugh and Christian fellowship.
Bruce is survived by his 4 children: Mary (Warren) Widicus, David (Christine) Janes, Ruth (Jeff) Rabourn, Martha (Brian) Connelly and 3 grandchildren: Elizabeth (Daniel) Hartmann, Riley Connelly and Ella Connelly. He was preceded in death by his wife, Mozelle, and his siblings, Leina Janes and Bobby Janes.
Fred Robert Johnson, M.Div. '55, aged 95, also known as "Dr. Fred" by many who knew him well, passed away on Good Friday, April 15, 2022. He would have been happy to have died on this day, following in the steps of Jesus, the One he loved so dearly. And his family is confident he had a fabulous Easter, celebrating Christ's resurrection with family and friends who have preceded him in death.
He was passionate about loving Jesus and living out his Christian faith from the day of his salvation until his death. He devoted his life to studying the Bible (in Greek much of the time) and trying to deepen his understanding and knowledge of the scriptures. He wrote and published six books about living in conformity to the image of Christ that he happily gave to anyone expressing interest in faith development.
When Dr. Fred was 94, he began working on one final article that God put on his heart to write. This was no easy task because his eyesight was deteriorating and he was having health problems intermittently causing long delays between writing sessions. Earlier this year, he purchased a new laptop computer and was having to learn how to adjust to the new settings on it, causing even more delays in completing the project. But Dr. Fred didn't complain about those annoyances, he kept faithfully working on the article, expressing hope that he'd find a publisher that would share his insight with everyone who needed it. Last week his daughter, Roxie, typed the article up for him as he continued to edit it to state his theological "discovery" from the Old Testament clearly. Unfortunately, he didn't live to see it published, but this is the kind of determination that defined Dr. Fred and his desire to share his beliefs with others.
Dr. Fred was an avid gardener and he tenderly nurtured his flowers and vegetables with the same enthusiasm he longed to tend to the hearts of everyone interested in spiritual growth. He had a large garden that helped to feed his family while it also nurtured his own soul. It was common for him to put a salad on the table at dinner and proudly exclaim that it had 10 vegetables from his garden in it. When the lot next to his home became available for sale, Dr. Fred purchased it and doubled the size of his garden, adding a small pond and a porch swing nearby. Even in his gardening, he wanted others to know about Jesus's love and for many years, he planted flowers in the border of his garden that spelled out, "God loves you" for anyone who passed by to see.
Dr. Fred loved his family and he and Esther built their family foundation in alignment with their Christian beliefs. With as much care as he tended his precious plants, he also faithfully watered and fertilized the hearts of his family members by striving daily to pray for each one. He regularly told each person how much God loved them and he expressed his hope for them to love God, too. He often had to do this by phone since many of his children, grandchildren and great grandchildren lived away from him. He ended many of his phone calls with sentiments of love, sometimes including a blessing over a family member or occasionally a prayer.
Dr. Fred was born in Vici, Oklahoma to Lee and Nina Johnson in 1926 in their farmhouse out in the country in Dewey County. He attended Haviland Academy in Haviland, Kansas, where he met Esther Ross and the two were married in 1948. They raised five children, Robert Alan (Stephanie) Johnson, Janice Kay (Ron) Harder, John Mark (Cindy) Johnson, Roxie Ann (Lee) Anders and Esther Rochelle (David) Bridges. They had 15 grandchildren and there are currently 26 great grandchildren. Esther May passed away on July 13, 2012, after celebrating 64 years of marriage and Dr. Fred married Merna (Folkerts) on October 13, 2019, at the age of 92.
Dr. Fred valued higher education. He had a BA from Northwest Nazarene College; an M.Div from Asbury Theological Seminary, an MS from Fort Hays State University and a PhD in Educational Psychology from Kansas State University. He was a full-time faculty member at Barclay College (formerly Friends Bible College) for 25 years, 18 years as a professor and 7 years as the Academic Dean. In this role, he planted many seeds of knowledge for students to grow in their faith and beliefs and this gave his life great purpose and meaning.
Richard Allen Jones, M.Div. '56, aged 90, of Heritage Village, formerly of South Dayton, passed away at the skilled nursing facility on Wednesday, March 30, 2022. He is joyfully reunited with his beloved wife of 68 years, Ruth Kelly Jones, who died December 8, 2021.
Born August 16, 1931 in Freeport, PA, son of the late Paul and Nettie Shearer Jones, Richard was raised in Tarentum, PA during the Great Depression and graduated from Tarentum High School in 1949. He received a Bachelors Degree with a double major in History and English in 1953 from Roberts Wesleyan College, where he met his wife Ruth. Richard went on to earn a Masters in Divinity from Asbury Seminary in Wilmore, Kentucky and served as Pastor at Free Methodist churches in Belfast, Salamanca and South Dayton, New York until deciding to focus on a career in education. He earned two additional Masters Degrees in English Literacy and Education Administration from SUNY Fredonia and taught English and Remedial Reading in the Pine Valley Central School system.
Richard was a longtime member of the South Dayton Free Methodist Church and the Orchard Park Presbyterian Church. He was an avid horse lover and raised and showed Arabian horses with his family. When he wasn't with his horses he could be found gardening or watching sports. Richard is survived by three of his four children; Suzanne Jones (Dennis) O'Malley, Stephen Kent (Mary) Jones and Gregory Scott (Kristina) Jones, his beloved grandchildren Jason (Erin), Justin (Hope), Tiffany, Christian, Garrett, Sarah and Ethan and great-grandchildren Richard, Lorelei and Ashley. In addition to his wife he was predeceased by his eldest son Jonathan Dwight Jones, his parents and his siblings William Jones, Juanita Grabigle and Marian Lee Brokaw.
Beth Ann Reum, M.Div. '08, aged 67, of Berrien Springs was graciously taken home by the Lord on Aug. 30, 2021. She was holding on to her two dear friends. Beth was born Aug. 15, 1954, in Niles to Franklyn and Loraine (Gaul) Reum.
Beth loved Jesus, life and her friends. Everyone who knew her says she was so kind and sweet. For 26 years, she worked for Bosch Corp., but when it closed, she chose to go into ministry. She earned her Master of Divinity at Asbury Theological Seminary, graduating in 2008, and was assigned to Manton, MI. In 2013, she was assigned to Dowagiac and retired there.
Beth loved sports, playing softball, volleyball and golf, and loved nature and the outdoors.
Survivors include her sisters in the Lord, Vicky Johnson and Deb Bloch; cousins, Brian (Judy) Gaul, Michelle Gaul, Nancy (Mark) Carpenter, Steve (Sharon) Gaul, Gary Gaul and Greg (Andrea) Gaul; and two aunts: Delores Gaul and Ida Gaul. Her parents preceded her in death.
Dr. Ivan Lee Zabilka, M.Div. '65, Th.M. '68, aged 82, author, scholar, and teacher, died peacefully at Wesley Village in Wilmore, Kentucky. He joined his Lord and Savior on Monday April 4, 2022. Dr. Zabilka was born on August 14, 1939 in Oskaloosa, Iowa, to parents John Harvey Zabilka and Marion Pooley Zabilka. Descending from Bohemian immigrants that came to the United States in 1870, he spent his childhood in Iowa and came to Wilmore, Kentucky in 1957 to attend Asbury College (now Asbury University).
Born with an amazing intellect and an insatiable curiosity, he earned a Bachelor of Arts degree in Mathematics from Asbury College in 1961, followed by a Masters of Divinity from Asbury Theological Seminary in 1965, and a Masters of Theology from Asbury Theological Seminary in 1968. He began his professional career as a professor of mathematics at Asbury College while also earning a Kentucky teaching certificate, and shifted to university administration in 1968 when he became the Registrar and Director of Admissions at Asbury College. He served in this role until 1972 when he became Registrar at Asbury Theological Seminary. He earned a third Masters degree in History from the University of Kentucky in 1976, and finished his education with a doctorate in the History of Science from the University of Kentucky in 1980. Following completion of his doctorate, he served as Assistant Registrar at the University of Missouri during the 1980s. He left university administration in 1989 and returned to the classroom, teaching history and mathematics at Bryan Station Middle School in Lexington, Kentucky until he retired. He later served as a consultant to the Kentucky Department of Education for three years, which he viewed as the most rewarding phase of his professional career. He retired for the final time in 2006 after teaching for two years at the Lexington Christian Academy. He authored works on early geological surveys of Kentucky, mathematical systems used by ancient civilizations, the debate between creationism and evolution, the theological implications of life on other planets, and the economic and social impacts of gambling and lotteries. He was fascinated by the history of technology and spent a lifetime exploring, studying, and learning. Railroads were a favorite topic, and he passed his love of trains on to his children and grandchildren.
Dr. Zabilka was blessed with two families that love him very much. He married his wife Carol Lindsay Zabilka in May 1992 and they have been joyfully living in Wilmore, Kentucky for the past thirty years. He is survived by Carol and her children Tedrin Lindsay, Timothy Lindsay and his wife Brenda, and Linda Lindsay Silva and her husband Brian; grandchildren Adam Lindsay, Noah Lindsay, Micah Lindsay, Sara Lindsay, Grace Lindsay, Colin Silva, and Lindsay Silva.
Dr. Zabilka met his first wife Virginia S. Marcus while they were students at Asbury College, and they were married in June 1962 in Lansing, Michigan. Together they entered the mission field in 1965, teaching school in Medellín, Colombia until the birth of their son Eric Zabilka in September, 1966. After returning to Wilmore, Kentucky, their daughter Laura Zabilka was born in April, 1969. They were divorced in 1990 after twenty-eight years of marriage, and he is survived by his first wife Virginia Marcus; son Eric Zabilka and his wife Kelly, daughter Laura Zabilka Houp and her husband Wesley; grandchildren Nicholas Zabilka, Kimberlee Zabilka Hayes and her husband Brajaan, Chloe Houp, Henry Houp; and great grandchildren Cosley Hayes and Rowan Hayes.
He is also survived by his sister Doris Zabilka Hager and her husband Robert, niece Patricia Hager and Mark Kamei, and cousins Charles Potter, and Duane Kruse. Dr. Zabilka was proceeding in death by his parents, aunt Beulah Zabilka Potter, cousin Rev. Marlene Potter, and nephew Steven Hager.
---
One response to "Obituaries"