Alumni Link
Obituaries
Published Date: May 1, 2023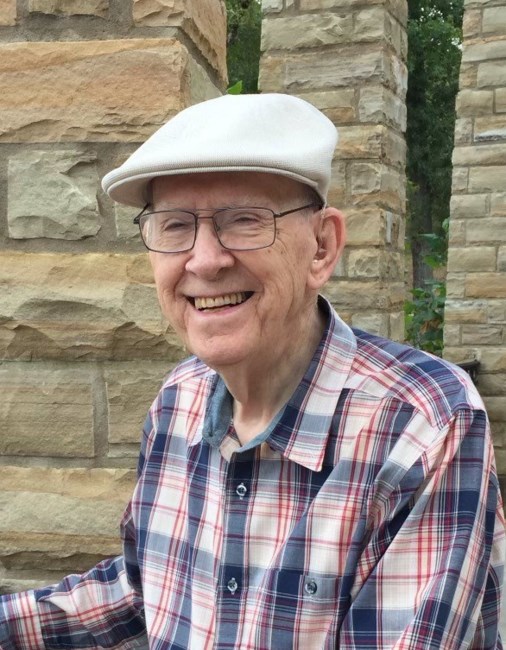 The Reverend John Bagwell, B.Div. '52, aged 95, of Macon, Georgia died on March 28, 2023. Rev. Bagwell is survived by three children, Timothy John Bagwell (Susan) of Macon, Georgia; William Key Bagwell (Sue) of St. Simons Island, Georgia; and Nancy Bagwell Martin (Glenn) of Lawrenceville, Georgia. Grandchildren are John H. Bagwell (Greta), Emily Bagwell (Erin), Margaret Frazier (Caleb), Sarah Glass (Will), Rachel Poli (Gabby), and Janell Martin. Great grandchildren are Timothy Bagwell, Margaret Bagwell, Reed Bagwell, Ruby Frazier, Everett Frazier, Bobby Glass, Willa May Glass, and Sunny Poli.
John was preceded in death by his beloved wife of 63 years, Bertha Nell Key Bagwell, his mother Bertie Bagwell Shinall, stepfather Horace Shinall and brother Eddie Bagwell.
John was born near Cartersville, Georgia in the mill town of Atco on February 4, 1928, and then spent most of his childhood on a nearby farm. During his youth, John excelled in school and was valedictorian of his high school class. Through the encouragement of local ministers and educators as well as his loving family, John was able to achieve his goal of attending college. He graduated from both Asbury College and Asbury Theological Seminary in Wilmore, Kentucky. During his time at Asbury, John met Bertha Nell Key and they married in August 1952, shortly after his graduation from seminary.
John was ordained as a Methodist minister in the South Georgia conference and served churches in Waresboro, Waverly Hall, Macon (Martha Bowman), Metter, Cuthbert, Thomasville (Dawson Street), Quitman, Nashville, and Fort Valley. Compassion, personal relationships, and kindness were hallmarks of his ministry, and these traits endeared him to those he served. He retired in 1992 after 40 years of pastoral ministry.
After retirement, John and Bertha Nell lived in Macon and Americus. They eventually became part of the Carlyle Place community in Macon. During his 14 years at Carlyle Place, John was known as both pastor and dear friend to his fellow residents as well as the staff. His loving kindness and encouragement to all was a testament to his unwavering commitment to others and his strong faith in God.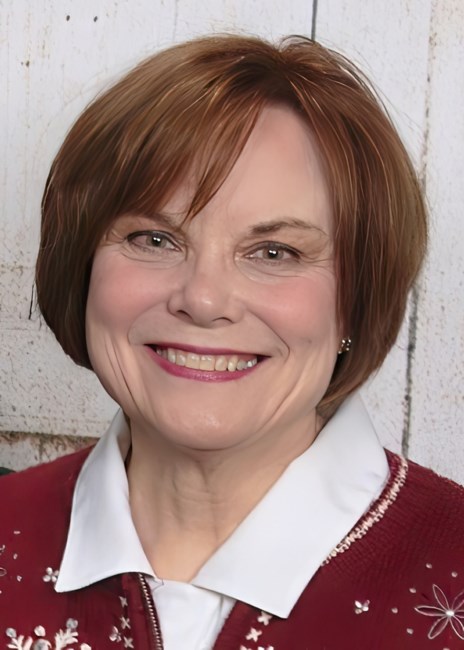 Reverend Gloria Burke Brooks, M.Div '78, aged 72, passed away peacefully in her sleep on April 19, 2023. Gloria is survived by her husband of 45 years, Reverend Philip Brooks, her son Philip Roland Brooks, daughter Alison Romanowski, son-in-law Jimmy Romanowski, and Grandsons Lucas Roland Brooks (10 years), Jonah James Romanowski (9 years), and Blake Brooks Romanowski (5 months). She is also survived by her siblings Donald Burke, Patrick Burke, Ernie Burke, Gary Burke, and Susan Lipka. She is preceded in death by her father Donald Burke, mother Dolores Burke Adams, and twin sister Sharon Bein.
A special thanks is extended to the staff of Harmony Trace Assisted Living in Hilliard, OH, who compassionately cared for Gloria during the last three years of her life.
Gloria was the oldest of 7 children and was born and raised in Cincinnati, OH. She received her Bachelor's Degree from the University of Cincinnati and taught grade school for three years before experiencing a call to ministry. She then attended Asbury Seminary in Wilmore, KY and graduated with a Master's of Divinity in the spring of 1978.
Asbury Seminary continued to be a passionate part of Gloria's life as she volunteered there and eventually served as a member of the board of trustees for the seminary for 22 years.
Shortly before Gloria was ordained a pastor in the United Methodist Church (UMC) she met Reverend Philip Brooks at the United Methodist Church West Ohio annual conference in Lakeside, OH. They were married May 26, 1978. Gloria liked to tell the story of how Philip taught her to ride a bicycle and how they would peddle across the border from Philip's pastoral appointment in Metamora, OH into Michigan at the beginning of their marriage.
Gloria and Philip then served together as a clergy couple at Livingston UMC in Columbus, OH from 1981 – 1987, where both of Gloria's children were born. Gloria was ordained a Full Clergy Elder of the United Methodist Church in 1981.
After taking time off from ministry to raise her young children in Piqua, OH, Gloria served as the Director of Congregational Resourcing & Leadership for the Cincinnati District of UMC after moving back to Cincinnati in 1990.
In 1998 the family moved to Lima, OH where Gloria served as Associate Pastor at Shawnee UMC while Philip was the District Superintendent for the Lima District.
After a year as Associate Pastor for Linworth UMC in Columbus, OH in 2002 Gloria became Senior Pastor of Jerome UMC in Plain City, OH where she served for 7 years, from 2003 – 2010.
Gloria retired from full time ministry as Senior Pastor of Maize Manor UMC in 2013. During her early retirement she loved to spend time with her young grandsons and her two rescue dogs, Daisy (Pitbull) and Blizzard (Boxer).
Gloria enjoyed singing and many remember her beautiful voice. She liked to garden, planting flowers to attract one of her favorite animals, butterflies. She enjoyed hosting family and friends at her home. She loved to travel and went on many mission trips during her life. She often spoke with fondness of her two trips to the Holy Land. There was a special place in Gloria's heart for the Smoky Mountains in Tennessee where she visited often in her youth, and then took her children many times. Gloria was involved with the Central Ohio Emmaus group, volunteering as the clergy member for many Emmaus walks. Gloria was also an avid collector of Nativity scenes, with over 100 in her collection. In addition to her involvement in these activities, Gloria cherished spending time with her family. Gloria was a wonderful wife, mother, grandmother, sister, daughter, aunt, and a friend to so many.
Gloria touched the lives of countless people throughout her life and ministry. She will be remembered for her genuine desire to help others, her kindness and hospitality, and her loving heart. Gloria's desire was to demonstrate the love and grace of Christ through the way that she lived her life, and she did it well.
Although she will always be missed, there is no doubt that she is well again. After a long struggle with Alzheimer's Dementia, it is a comfort to know that Gloria has a new healthy mind and body and is experiencing the peace which passes understanding. That was guaranteed by her steadfast and unshakable faith.
With a smile and a hug, Gloria would thank you for being a part of her life.
Louise Courtelis, aged 91, passed away peacefully at home on March 30, 2023, surrounded by her loving daughter Kiki, close family and friends. Louise was born in Corfu, New York, on January 19, 1932 to Thomas and Belle Hufstader, nine years younger than her sister, Jane. She married Alec Courtelis on June 20, 1953 in Erie, Pennsylvania, and together they raised two children, Pan Thomas and Kiki Lisa. Louise is preceded in death by her husband of 42 years, Alec P. Courtelis, her son Pan Thomas, her sister Jane Simmons, and her brother-in-law, Neil Simmons. Louise is survived by her daughter Kiki, nephew Aris Voyazis, nieces Lori Simmons (Michael Cameron), Chris Waters, Jeanne Sims, great niece Sarah Taylor (Aaron) and great-great niece Bailey Taylor.
After graduating from Mercyhurst Preparatory School in Erie, Pennsylvania, Louise moved to Miami, Florida, to attend the University of Miami where she earned a bachelor's degree in education. There she met Alec, a Greek-born, international student from Alexandria, Egypt, and fellow student at the University of Miami. After their marriage in 1953 they settled in Miami.
Louise began her professional career as an educator and taught at Notre Dame Academy for Girls and Coral Gables High School. After gaining valuable experience, she, together with a teaching colleague, cofounded Kendall Academy and Floridays Summer Camp.
In 1970, Louise and Alec established Town and Country Farms in McIntosh, Florida, eventually building the leading Arabian horse racing and breeding facility in the nation. Splitting their time between "the farm" in McIntosh and the home of The Courtelis Company in Miami, Louise and Alec worked together tirelessly raising funds for shared interests, including educational programs, political campaigns, and religious and philanthropic projects. Together they conceived the Alec P. Courtelis Facilities Enhancement Challenge Grant Program, which provides matching state dollars for private donations that support construction and renovation at Florida's public universities. Louise raised more than $8 million while serving as chairwoman of the Dean's Advisory Council for the Alec P. Courtelis and Louise H. Courtelis College of Veterinary Medicine, University of Florida. Formerly chairwoman of UF Foundation, she was instrumental in the success of many fundraising campaigns, including a UF capital campaign that raised $850 million.
Louise's lifelong love of education was reflected through her educational philanthropic efforts, which have been acknowledged by various awards including the Special Service Award from the UF College of Veterinary Medicine, the University of Florida's Distinguished Achievement Award, and the ET York Service Award bestowed by the Florida Board of Regents. Louise entered the Florida Women's Hall of Fame in 2009, which honors women who, through their lives and efforts, make significant contributions to the improvement of life for women and all Florida citizens.
In 2008, with the ever-present and on-going support of her daughter Kiki, Louise moved Town and Country Farm to Paris, Kentucky, where they continued their love of working with horses by developing a premier thoroughbred breeding establishment. Louise kept her support of education alive by living the family's motto, "It's Performance That Counts," by sponsoring studies for GLUCK Equine Research Center at University of Kentucky, Mercyhurst Preparatory School, Asbury Theological Seminary, The Susan G Komen for the Cure Breast Cancer Foundation, and various local athletics, music, and educational organizations.
Through her ever-present faith in God and strong love for all God's people, Louise touched the lives of individuals all around the globe with her infectious personality and ability, while living each day to love, encourage, support, educate, and inspire with generosity, strength, and grace. In her own words, "Keep your flat shoes on and keep going. You make time for good things."
Harold Carson Holland, aged 88, elder son of Harold Ray and Florence Rebecca (Carson) Holland, was born September 20, 1934, in Lincoln, NE. and departed this earth life on March 29, 2023, at the age of 88 in Richmond, KS. Harold grew up on the family farm in Southern Jefferson County, NE, graduating from a one room country school in 1948. He attended and graduated from Fairbury, NE High School with Honors in 1952. His secondary education included Nebraska Wesleyan University, Lincoln, NE and a Bachelor's Degree from Houghton College, Houghton, NY in 1956. Harold also graduated with a Master's Degree from the University of Nebraska, Lincoln.
As an Ordained Pastor he attended Asbury Theological Seminary, Kentucky and graduated from the Candler School of Theology, Emory University, Atlanta, GA. Harold was united in marriage with Mary Alice Heimer, Gypsum, KS. in 1962. To this union, three sons were born, Bruce, Brian and Brent. As an avid sports enthusiast, Harold followed his sons' and grandchildren's sports and other school activities with great interest. Harold fulfilled God's calling upon his life as a pastor in one Nebraska county and five Kansas counties. After early retirement, Harold was employed in retail and insurance. Harold, Mary and their challenged son, Brent, moved to Ottawa, KS in 2006.
Harold, or Hal, as he was often called in later life, is survived by his wife of 60 anniversaries, of the home; three sons, Bruce, Denver, CO; Brian and his wife, Karen, Overland Park; and Brent, Ottawa; five grandchildren, Reed, Knoxville, TN; Caitlin and her husband Kyle, Denver; Blake, Overland Park; Riley, Alamosa, CO; and Kenzie, Overland Park; his brother, Cecil and his wife, DeAnna, Filley, NE; several nieces and nephews; other family members and friends in the USA, the UK, Sweden and Ireland.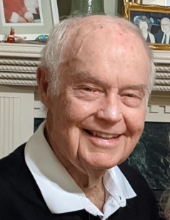 Henry Webster "HW" Parker, B.Div '63, aged 84, of Moss Point, MS, passed away peacefully at home on Friday, April 21, 2023, surrounded by his family. He was born June 8, 1938 in Pascagoula, MS to Henry Edward and Clara V Parker. He graduated Wade High School in 1956. While in high school he sang in the Original Melody Tones Quartet and played baseball and basketball. HW then graduated from the University of Southern Mississippi in 1960, where he played second base. He was scouted to play professional baseball for the NY Yankees farm club, but instead he answered the call of the Lord to go into the ministry. He then attended Asbury Seminary in Wilmore, KY. HW served in the Florida Conference of the United Methodist Church for twenty years. He pastored in Winter Garden, Melbourne, Jacksonville, and Winter Haven, FL, and was the pastor of Christ Community Church in Jacksonville, FL, for twenty years. He returned home to serve at Caswell Springs United Methodist Church which is the church he attended while growing up. HW had a heart for mission work; he went on and supported many a trip. He faithfully attended and served at Three Rivers Assembly of God Church for the past seven years. HW was an avid and excellent golfer. He was also a golf instructor for many years, and several of his students went on to play at the college level. He himself qualified to play in the United States Senior Amateur Golf Tournament. HW was a lifelong hunter, a big Crimson Tide and Braves fan and a true sports enthusiast. He was raised in the car business and his love of automobiles continued throughout his life. HW had a great sense of humor, loved gospel music, particularly The Gaithers, enjoyed being with friends and family, and he loved the Lord with all of his heart, soul and mind. His favorite book of the bible was Philippians and his favorite verses were Philippians 4:5-7 5 Let your moderation be known unto all men. The Lord is at hand. 6 Be careful for nothing; but in everything by prayer and supplication with thanksgiving let your requests be made known unto God. 7 And the peace of God, which passeth all understanding; shall keep your hearts and minds through Christ Jesus. and 4:13 13 I can do all things through Christ who strengthens me.
He was preceded in death by his grandparents, Henry and Lillie Mae Cochran; parents, Henry Edward and Clara V. Parker; sister, Lillie Kay Stephenson. HW is survived by his loving wife of 42 years, Vicki Lynn Parker; children, Rebecca (Thomas) Marshall of Williamsport, PA; Cynthia (Jake) Burkhardt of Atlanta, GA; grandchildren, Tyler (Christan) Marshall of Camp Hill, PA and Tess Marshall of New York, NY; sister, Gay Nell Rudolf; four legged friend, Rusty; along with other family and friends.
Richard Henry Schlenther, M.Div. '93, aged 83, husband of 61 years to Marlene Schlenther died Friday, April 7, 2023 at Wesley Village in Wilmore, KY.
Born August 11, 1939 in St. Charles, Missouri, he was the son of the late Ruth and Julius Schlenther. He was a member of First Alliance Church in Lexington, KY.
He received his Bachelor's degree from St. Louis College of Pharmacy in 1961. He worked as a Registered Pharmacist at Memorial Medical Center and Thrifty Drug in Springfield, IL, Central Baptist Hospital in Lexington, KY and Kentucky River Medical Center in Jackson, KY.
In 1988, he was obedient to God's calling and attended Asbury Theological Seminary, where he graduated and received his Master of Divinity in 1993. Richard served on the mission field at Tenwek Hospital in Kenya. While on mission he taught in the Chaplaincy Program at Tenwek and helped develop the Pharmacy Department at the hospital.
He enjoyed fishing, spending time in the Word and spending time with his family.
Survivors include 3 sons: Rick (Steve) Schlenther of White Fish Bay, WI, Jeff (Rose) Schlenther of Springfield, IL and Kurt (Ginger) Schlenther of Nicholasville, KY; 5 grandchildren and 4 great grandchildren.
---
2 responses to "Obituaries"