Meet Our Team
Robin Ferraro, Coordinator of Student Health and Achievement
Certifications: Certified Personal Trainer (AFAA), Group Fitness Instructor (NASM), Nutrition for Sports and Exercise (NASM), G.E.A.R.-Indoor Cycling (NASM), Injury Prevention (NASM)
Hometown: Tampa, Florida
Fun Fact: My daughter, Emma, was born on my birthday.
Favorite Food: Appetizers
Why I'm Passionate About Fitness: My passion is to send people off into their ministry fully equipped; spiritually, mentally and physically. Often times the physicality of ministry gets overlooked. Too many people will face and suffer from burn-out once they are launched out onto the ministry battlefield. Statistics speak for themselves: 1 in 10 will retire from ministry, the rest will have quit.  I desire to be a small part in helping to reverse these numbers. As soldiers of Christ, enlisted into His army, we need to be fully suited in His armor upon leaving the training camp. 1 Corinthians 9:26-27.
Davie "Crockett" Ferraro, Personal Trainer
Certifications: Certified Personal Trainer (AFAA), Nutrition for Sports and Exercise (NASM), G.E.A.R.-Indoor Cycling (NASM) Mental Toughness (NASM), Injury Prevention (NASM) 
Hometown: Tampa, Florida
Degree Program: Masters of Divinity with a Concentration in Leadership
Fun Fact: My daughter, Emma, and I were born-again on the same day.
Favorite Food: Wild Meats and Sweet Potatoes
Why I'm Passionate About Fitness: My passion for fitness is about hunting and fishing for men. The Holy Spirit is always on the move glorifying the person of Jesus, which means to join in His ministry, we must also be on the move. Being caught up in something bigger than ourselves requires us, as children of God, to be physically, emotionally, and spiritually fit. My heart is for an awakening of the church to walk out the text; going to the ends of the earth, seeking the lost sheep, and bringing them safely into His pasture. John 10:16 "Come on Fish"
Noel Marpna, GroupEx Instructor
Certifications: Zumba instructor certification
Hometown: Wilmore, Ky.
Fun Fact: I once sang during a mass at St. Peter's Basilica in Rome with Asbury University's chorale!
Favorite Food: Mashed Potatoes
Why I'm Passionate About Fitness: Why I'm Passionate About Fitness: I have always enjoyed being active since I was a kid. I especially love to dance! I grew up doing ballet and other forms of dance from a young age, and I took my very first Zumba class when I was in college. I fell in love with it because it made exercising so much fun! It brings me joy to see people having a blast while doing something beneficial for themselves.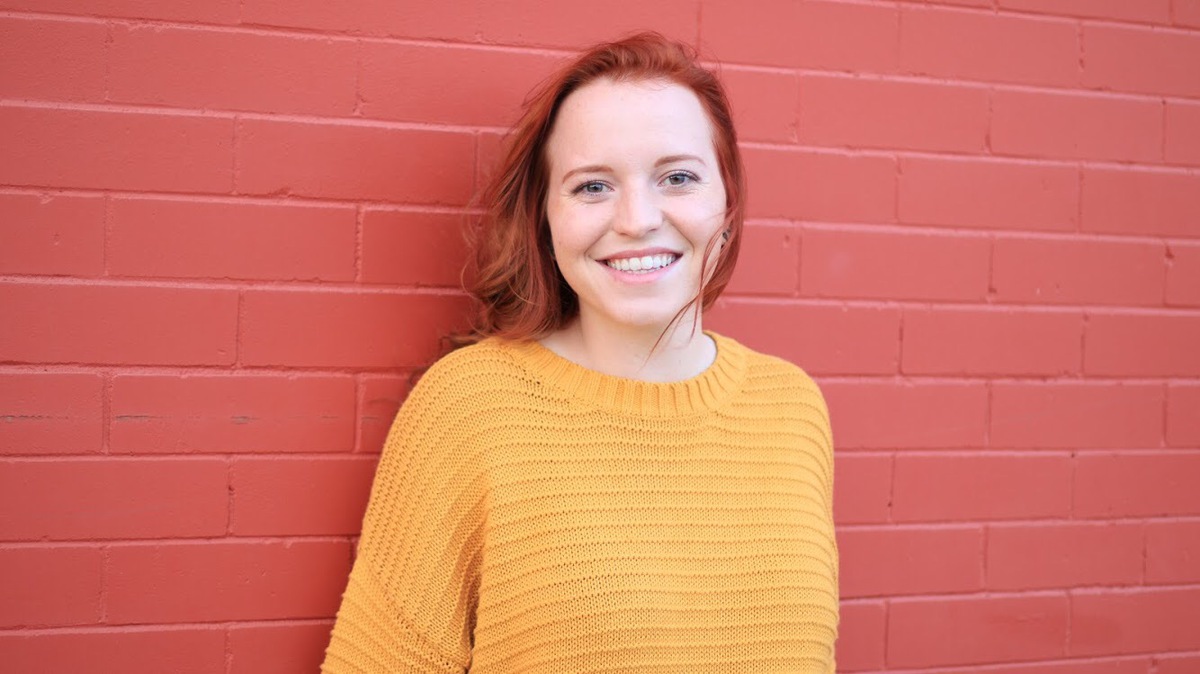 Chaney Allen, Personal Trainer
Certifications: NASM Certified Personal Trainer

Hometown: Childress, Texas

Favorite Food: PHO. I would eat it for every meal if given the chance.

Fun Fact: My husband and I are both M.Div. students and we are loving every minute of being here in Kentucky.

Why I am passionate about fitness: I truly just want to help others and serve others. Being a PT allows me to help others by doing something that I love. It is kind of the perfect job for me. I believe that fitness and health are a part of self-care. They are habits and disciplines that lead us toward overall wellness and wholeness. We have been given these bodies to steward well and serve the Lord. I want others to know that they have the potential to steward their bodies well and also that movement, fitness, and wellness can be fun!!! There are many awesome opportunities to bring movement into our lives and I want to share those opportunities with you.
Jillian Dorning, GroupEx Instructor
Certifications: BARRE Intensity Certified and Personal Trainer (NASM)

Hometown: McDonough, GA

Favorite Food: Eggrolls

Fun fact: My husband, Cameron Dorning, and I are renovating a motorhome to live in.

Why I'm Passionate About Fitness: My passion for fitness and a holistic lifestyle comes from a desire to be closer to God. I believe that our spiritual, mental and physical health are all equally important in our journey to becoming more Christ-like.
Daniel Baldwin, Fitness Marketing Assistant
Hometown: Lafayette, Indiana

Favorite Food: Chipotle Steak Bowl

Fun Fact: I'm mostly left handed

Degree Program: M.Div.

Why you are passionate about fitness/sports or passionate about serving in this position: First of all, it's fun! Second of all, our bodies are the vessels that carry our souls to eternity, and the voyage is sometimes longer or shorter depending on our stewardship of that vessel.
Julia Hotchkiss, Intramural Coordinator
Hometown: Fillmore, NY

Favorite Food: Anything I can put real maple syrup on!

Fun Fact: I'm a citizen of both the U.S. and Canada, eh?

Degree: Master of Divinity

Why you are passionate about serving in this role: I grew up playing sports. It was always a huge blessing to break up the potential stress of academia with a good-natured competition. As well as serving as a break from the regular flow of life, sports prepare us physically for the Lord's service and allow us to worship Him. I'm passionate about facilitating intramurals because it will allow me to give others the opportunity to push themselves and enjoy the blessings of positive competition done to honor our heavenly Father.
Kalia Mast
Certifications: Barre Intensity

Hometown: Springfield, IL

Favorite Food: Greek salad

Fun Fact: I hiked a volcano (Pacaya) and roasted a 'mallow at the top

Degree: MA(TS), Spiritual Formation

Why you are passionate about serving in this role: One part of fitness that I love is the growth. No matter where we are at, physically/spiritually/mentally/etc, there is always room for growth. When we pursue regular exercise and healthy eating, we are allowing for this beautiful growth to take place, positioning ourselves as a more available and open individual for the Lord's movement in our lives!
Ryan Bianchet, GroupEx Instructor
Certifications: SCW Boxing Coach

Hometown: Tampa, FL

Favorite Food: Peanut Butter

Fun Fact: My two front teeth are fake

Degree: M.A. Theological Studies

Why you are passionate about serving in this role: Boxing is a great sport and deserving of the designation as "The Sweet Science." I hope to inspire in others a love of the sport and assist folks striving to engage in a healthy lifestyle. I believe there is no more fun and effective way to take care of our bodies than through boxing.