Meet Our Team
Robin Ferraro, Coordinator of Student Health and Achievement
Certifications: Certified Personal Trainer (AFAA), Group Fitness Instructor (NASM), Nutrition for Sports and Exercise (NASM), G.E.A.R.-Indoor Cycling (NASM), Injury Prevention (NASM)
Hometown: Tampa, Florida
Fun Fact: My daughter, Emma, was born on my birthday.
Favorite Food: Appetizers
Why I'm Passionate About Fitness: My passion is to send people off into their ministry fully equipped; spiritually, mentally and physically. Often times the physicality of ministry gets overlooked. Too many people will face and suffer from burn-out once they are launched out onto the ministry battlefield. Statistics speak for themselves: 1 in 10 will retire from ministry, the rest will have quit.  I desire to be a small part in helping to reverse these numbers. As soldiers of Christ, enlisted into His army, we need to be fully suited in His armor upon leaving the training camp. 1 Corinthians 9:26-27.
Courtney Gray, GroupEx Instructor
Certifications: American Council on Exercise Group Fitness Instructor
Hometown: Jessamine Co
Degrees: Bachelor of Science in Biology, Masters of Arts in Teaching: Learning and Behavior Disorders
Fun Fact: A mom of three awesome kids and currently a foster mom to a sweet baby girl. 
Favorite Food: St. Louis style pizza
Why I'm Passionate About Fitness:  I love how health and wellness can be such a positive force on so many aspects of life. I am passionate about improving confidence, feeling healthy and reaching goals; however big or small. 
Davie "Crockett" Ferraro, Personal Trainer
Certifications: Certified Personal Trainer (AFAA), Nutrition for Sports and Exercise (NASM), G.E.A.R.-Indoor Cycling (NASM) Mental Toughness (NASM), Injury Prevention (NASM) 
Hometown: Tampa, Florida
Degree Program: Masters of Divinity with a Concentration in Leadership
Fun Fact: My daughter, Emma, and I were born-again on the same day.
Favorite Food: Wild Meats and Sweet Potatoes
Why I'm Passionate About Fitness: My passion for fitness is about hunting and fishing for men. The Holy Spirit is always on the move glorifying the person of Jesus, which means to join in His ministry, we must also be on the move. Being caught up in something bigger than ourselves requires us, as children of God, to be physically, emotionally, and spiritually fit. My heart is for an awakening of the church to walk out the text; going to the ends of the earth, seeking the lost sheep, and bringing them safely into His pasture. John 10:16 "Come on Fish"
Jacob Joiner, Personal Trainer
Certifications: ASFA Personal Training
Hometown: Mauriceville, TX
Fun Fact: I'm in a hardcore band and got top welder in high school.
Favorite Food: Chicken and pizza, especially together.
Degree:Master of Divinity
Why I'm Passionate About Fitness: Seeing my cousin go from 300lbs down to 160lbs over the course of 5 years through powerlifting and healthy eating habits ignited my passion for fitness. Once I arrived here at Asbury, I learned the importance of holistic health through mind, body, and spirit. I want to work as God's hands and feet for as long as my earthly body can.
Noel Marpna, GroupEx Instructor
Certifications: Zumba instructor certification
Hometown: Wilmore, Ky.
Fun Fact: I once sang during a mass at St. Peter's Basilica in Rome with Asbury University's chorale!
Favorite Food: Mashed Potatoes
Why I'm Passionate About Fitness: Why I'm Passionate About Fitness: I have always enjoyed being active since I was a kid. I especially love to dance! I grew up doing ballet and other forms of dance from a young age, and I took my very first Zumba class when I was in college. I fell in love with it because it made exercising so much fun! It brings me joy to see people having a blast while doing something beneficial for themselves.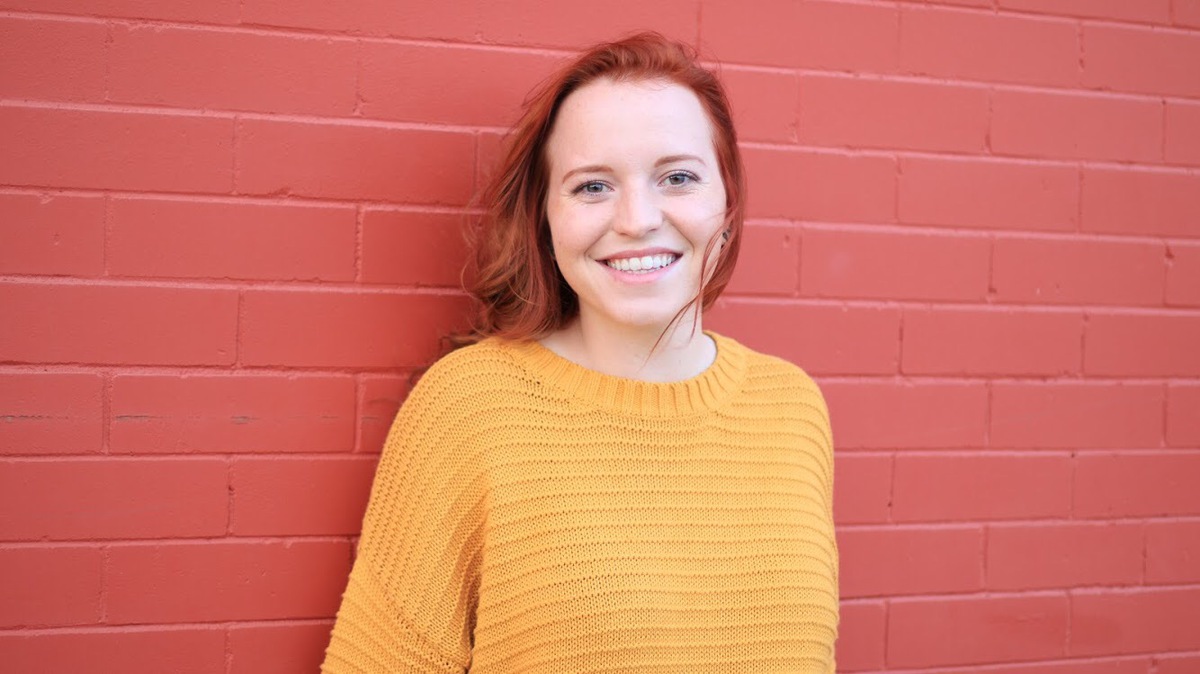 Chaney Allen, Personal Trainer
Certifications: NASM Certified Personal Trainer

Hometown: Childress, Texas

Favorite Food: PHO. I would eat it for every meal if given the chance.

Fun Fact: My husband and I are both M.Div. students and we are loving every minute of being here in Kentucky.

Why I am passionate about fitness: I truly just want to help others and serve others. Being a PT allows me to help others by doing something that I love. It is kind of the perfect job for me. I believe that fitness and health are a part of self-care. They are habits and disciplines that lead us toward overall wellness and wholeness. We have been given these bodies to steward well and serve the Lord. I want others to know that they have the potential to steward their bodies well and also that movement, fitness, and wellness can be fun!!! There are many awesome opportunities to bring movement into our lives and I want to share those opportunities with you.
Stephanie Rountree, GroupEx Instructor
Certifications: MOSSA Group Power Certified, Registered Respiratory Therapist

Hometown: Girard, GA

Favorite food: Chicken and Avocado

Fun Fact: I have a YouTube channel called Chasing Real where I discuss Faith and Lifestyle.

Why I'm passionate about fitness: I am passionate about fitness because I believe that the gospel is holistic. For so long, many of us have neglected our bodies, but as believers, taking care of our bodies is a response to God's creative goodness. Christ came in a body and was resurrected into a new and glorified body. When we are redeemed by Jesus, he redeems us in our bodies. God could have chosen to reside anywhere, but he chose to reside in the body of believers. Because of this, I feel that it is important to take care of our physical bodies, which is literally the temple of the most holy God. I am excited to serve in this role, because I want to come alongside others in learning to steward the gift of our bodies and dispelling the world view that our bodies are merely tools for meeting our needs and desires.
Jillian Dorning, GroupEx Instructor
Certifications: BARRE Intensity Certified and Personal Trainer (NASM)

Hometown: McDonough, GA

Favorite Food: Eggrolls

Fun fact: My husband, Cameron Dorning, and I are renovating a motorhome to live in.

Why I'm Passionate About Fitness: My passion for fitness and a holistic lifestyle comes from a desire to be closer to God. I believe that our spiritual, mental and physical health are all equally important in our journey to becoming more Christ-like.
Cade Gremillion, Intramural Coordinator
Hometown: Amanda, Ohio

Favorite Food: Shrimp Gumbo

Fun Fact: I am colorblind

Degree Program: Master of Arts in Theological Studies

Why I'm Passionate About Fitness: In my experience, sports bring about tremendous opportunities to build individual friendships and communal bonds whether they are watched or played. The connection doesn't even have to be verbal, but the shared activity of competing together or rooting together has a mysterious way of forging friendships and lasting memories.
Daniel Baldwin, Fitness Marketing Assistant
Hometown: Lafayette, Indiana

Favorite Food: Chipotle Steak Bowl

Fun Fact: I'm mostly left handed

Degree Program: M.Div.

Why you are passionate about fitness/sports or passionate about serving in this position: First of all, it's fun! Second of all, our bodies are the vessels that carry our souls to eternity, and the voyage is sometimes longer or shorter depending on our stewardship of that vessel.