Asbury Seminary Welcomes New Director of Career and Calling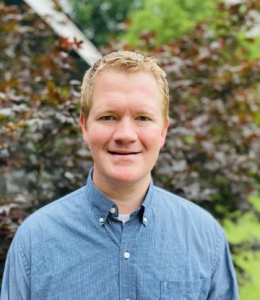 Asbury Seminary welcomes Jeremy Fulda as the Director of Career and Calling effective July 11, 2022. Jeremy comes to this position with experience in pastoral ministry, spiritual formation and experience in various cross-cultural settings. 
Jeremy graduated from Asbury Theological Seminary with both a Master of Divinity (2012) and Masters of Art in Counseling (2012). Jeremy is passionate about equipping future leaders and helping them to grow into the calling that God has upon their lives.

"I am delighted to have Jeremy join the team to build our inaugural Career and Calling center," Donna Covington, Vice President of Formation, said. "He brings experience in pastoral ministry along with his experience as a missionary. He also has experience in working with students as an admissions counselor. His experience will serve the Seminary well as we develop the Career and Calling Center."
Jeremy is married and has three children. Please join us in welcoming Jeremy and his family to Asbury Theological Seminary.