Calvin Institute for Christian Worship Grant Awarded to Asbury Theological Seminary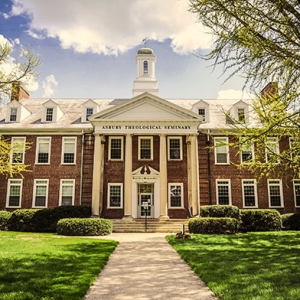 Asbury Theological Seminary received a $15,000 grant from the Calvin Institute of Christian Worship that will fund a year long Vital Worship Grants Program to promote worship and faith formation at the Seminary. Starting June 2020, the program seeks to cultivate new expressions of hymn singing at the Seminary by introducing a globally diverse diet of hymns and by strengthening understanding of the contexts in which songs were created.
"I am delighted that we will be able to engage in this hymn project at Asbury Seminary," Dr. Jonathan Powers, Assistant Professor of Worship Studies and Hymn Project Director, said. "Not only is hymnody a rich resource for both worship and Christian formation, it is also a distinctive of the Wesleyan movement. We are and always have been a singing people. I can't wait to see what all God wants to do in and through our community as we dive into this project." 
Students at the Seminary have experienced a resurgence of interest in hymnody through campus worship services, old hymns being arranged in new ways, the writing of new hymns by modern singers and songwriters, and the publication of the Asbury Hymnal. This grant will allow for the continued exploration of the story and the theology of the Wesleyan-holiness tradition through worship music.
As part of the project, eight students from a variety of nationalities will compose the core hymn project team. This group will regularly attend workshops and conferences and engage in regular meetings. The Hymn Project team will record classic hymn arrangements, develop new arrangements and lead the Seminary community in singing hymns through a variety of global expressions.
The Hymn Project will conclude with a hymn-sing event that will be shared via podcasts and websites in order to help local churches understand how hymns can be sung through a variety of global musical expressions. The grant will also fund one conference per semester with a speaker/musical artist for the broader Seminary community.